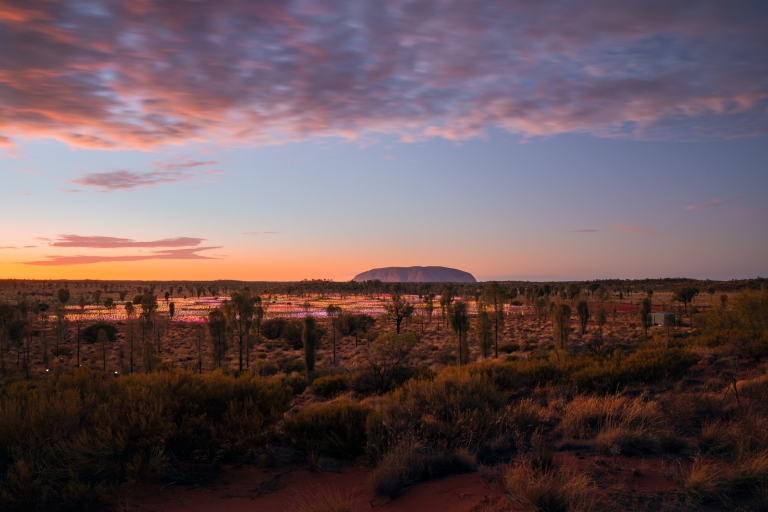 Whether you're looking for an alfresco venue for 80 guests or planning a gala cocktail function for 2,000, Australia's 'Red Centre' is where you'll find a variety of venues for memorable business events.
A fusion of the Australian outback with modern facilities and event spaces makes Uluru an ideal location for your next business event.
The award-winning Uluru Meeting Place at Voyages Ayers Rock Resort offers versatile spaces. Further afield, you will find the Alice Springs Convention Centre.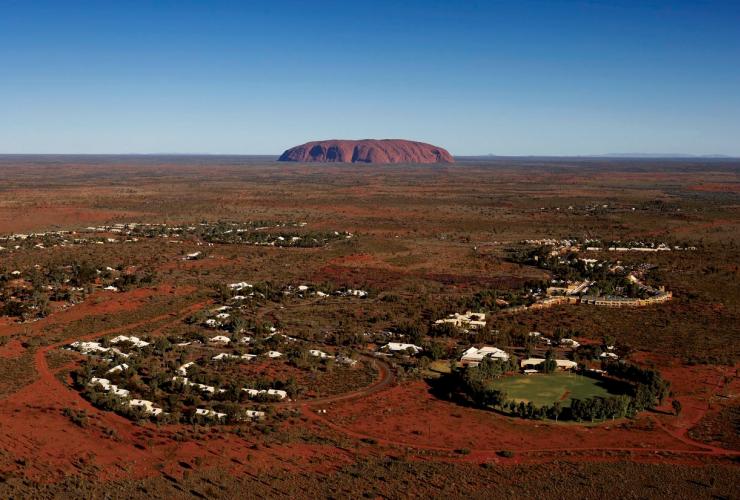 Meet at Uluru
Voyages Ayers Rock Resort is located in the heart of Australia's iconic Red Centre and features a memorable and award-winning event venue with Uluru Meeting Place.
The state-of-the-art event space caters for up to 420 people and includes a pre-function area that is perfect for cocktail style events. There's an outdoor breakout space for fresh-air sessions and two large conference rooms including the impressive Tjungu Ballroom.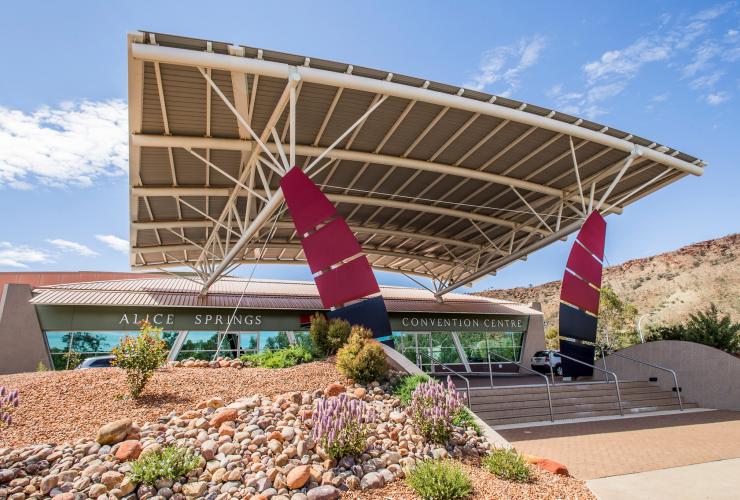 Versatile event spaces in nearby Alice Springs
Nestled between the MacDonnell Ranges and Todd Riverbed, the Alice Springs Convention Centre (ASPCC) is only 1.8 kilometres (1.1 miles) from the city centre and a short 10-minute drive from Alice Springs Airport. ASPCC can accommodate up to 750 guests seated or up to 1,200 for cocktail style functions.
Nearby the convention centre, the historic Alice Springs Telegraph Station offers groups a unique outback experience with all the features of a modern venue. The station, just 4 kilometres (2.5 miles) from the Alice Springs city centre, can host up to 1,000 guests seated or up to 2,000 cocktail style.