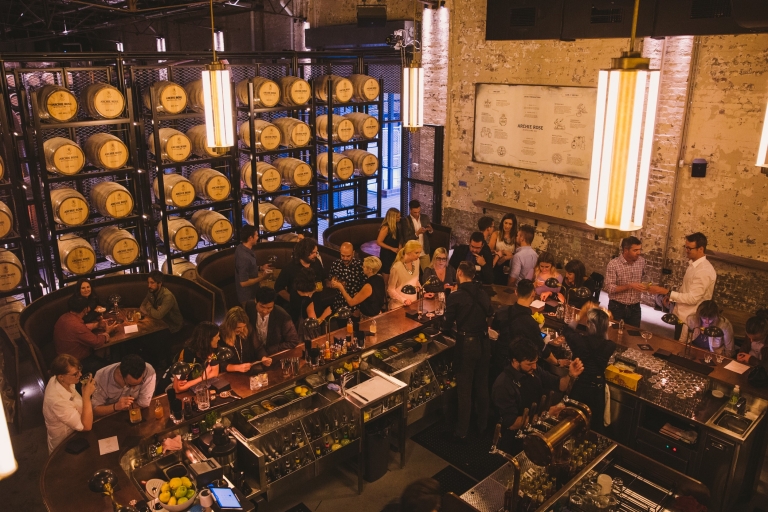 Five Unique Australian Souvenirs
Make your own gin in Sydney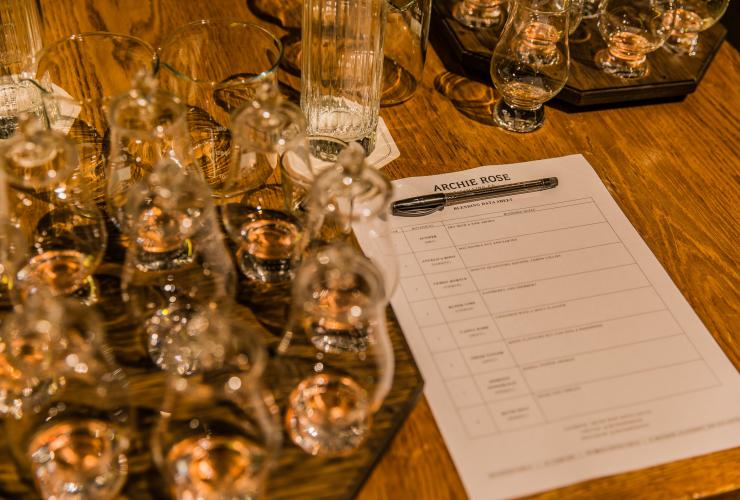 Visit the Archie Rose Distilling Co. in Rosebery, a 20-minute drive from the centre of Sydney, for a distillery tour followed by a Blend Your Own Gin class. Once you've seen how gin, vodka and whisky are made, try your hand at mixing your own gin, specifically tailored to your tastes. Choose from a range of pure botanical distillates to create two custom-designed gins, which will be bottled into 200-millimetre flasks for you to take home. With native Australian botanicals such as blood lime, Dorrigo pepper leaf, lemon myrtle and river mint on offer, it's a great way to capture the unique taste of Australia. After you've finished the blending session, enjoy a cocktail and a cheese platter at the bar. Private classes are available for groups between two and 120.
Blend wine in the Barossa Valley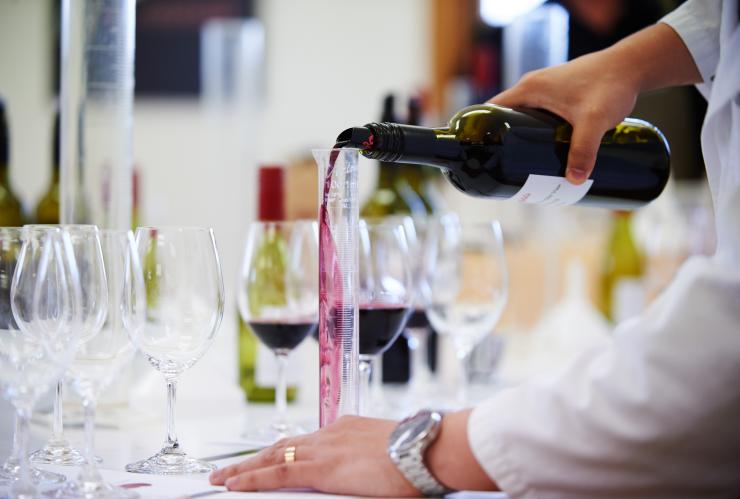 A 90-minute drive north of Adelaide, the Barossa Valley is one of Australia's premier wine regions, known for producing premium full-bodied reds that are favoured by collectors around the world. At the Penfolds Barossa Valley Cellar Door in Nuriootpa, begin your experience with a one-hour tutored tasting of the label's finest wines, including the iconic Penfolds Grange. In small groups of eight, you'll then be invited into the Winemaker's Laboratory for the Make Your Own Blend session. Try your hand at creating your own red wine using Grenache, Shiraz and Mourvèdre grapes from the Penfolds vineyards. After you've blended the ideal recipe, your customised wine will be bottled for you to take home.
Discover dot painting at Uluru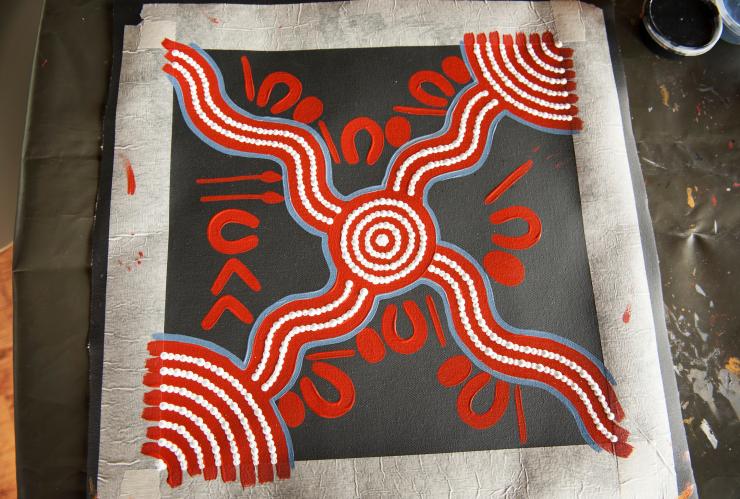 Learn about Aboriginal arts, crafts and customs with a dot painting workshop at the Uluru Meeting Place, located in the Voyages Ayers Rock Resort in the heart of the Northern Territory. The local Anangu artists will explain the techniques and meanings behind this ancient art form, then you'll be invited to create your own dot painting, inspired by the vivid colours of the Australian outback. For larger groups of 30 or more, Voyages can arrange a series of outdoor activities to run in conjunction with the dot painting workshop, including punu (woodcarving) classes, traditional tool demonstrations and a bush medicine experience.
Decorate a surf boad in Queensland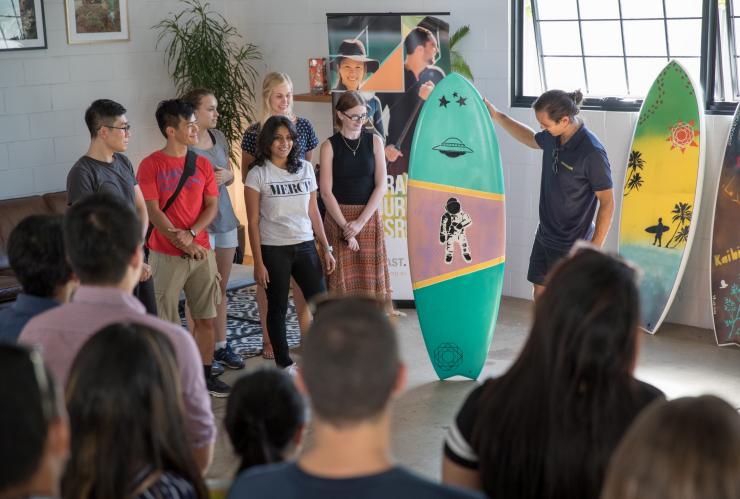 Celebrate Queensland's beach culture with a surfboard painting workshop in Brisbane, the Gold Coast or the Sunshine Coast. Hosted by Banana Life, the Surfboard Graffiti Art class will provide your guests with a colourful reminder of their time in Australia. During the three-hour masterclass, suitable for groups of 10 to 100, you will create a unique piece of art that's ideal for hanging in the office. Local artists will also be on hand to help design, spray and stencil each board. Once finished, the boards will be lacquered for longevity before being freighted home to you.
Master street art in Melbourne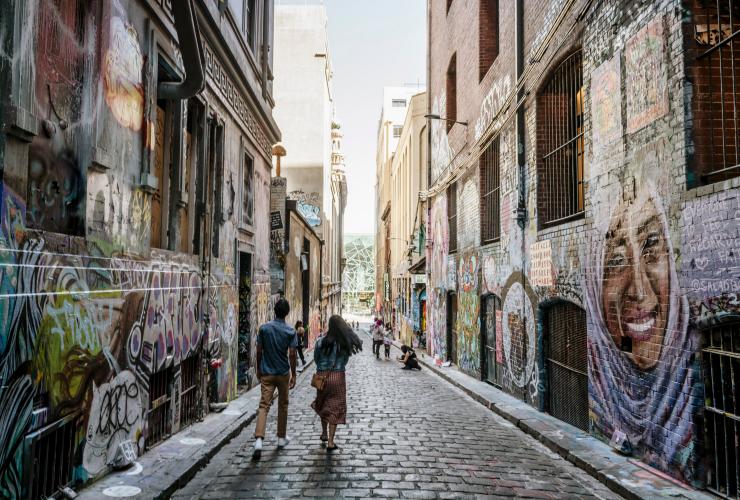 No incentive program to Melbourne is complete without taking in the city's iconic street art scenes. For an insider's guide to the best murals and urban galleries, arrange a private tour for up to 80 people with Melbourne Street Tours. A local street artist will take you to hidden laneways and arcades throughout the city, pointing out different styles and signatures along the way. Finish your tour at The Blender Studios in Docklands, where you can make like Banksy in a street art workshop, using spray cans and stencils to create your own design on canvas or a t-shirt.