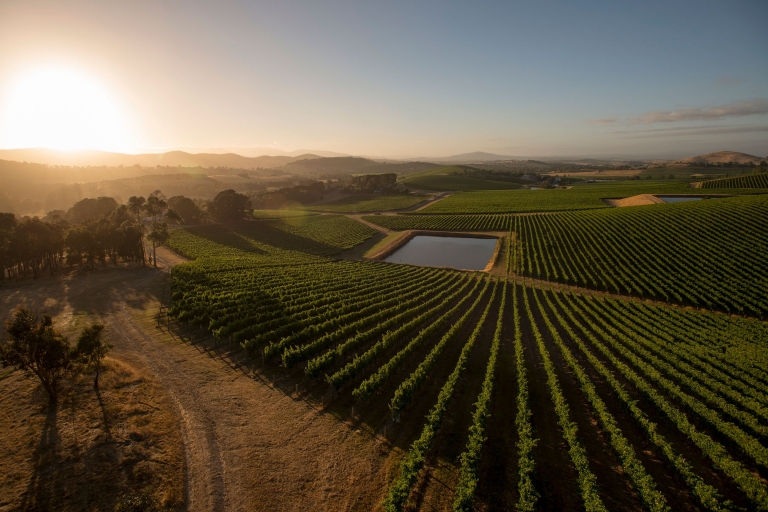 Agribusiness in Australia: Growing innovation for a global impact
Australia continues to evolve as a global hub for the next generation of technologies for the agriculture and food sector.
The country ranks 32 out of 113 countries in the Economist Intelligence Unit's 2021 Global Food Security Index and the Australian Government recently released a plan to grow its agriculture sector into a A$100 billion industry by 2030.
The country continues to capture the world's attention for its innovative efforts in delivering quality produce whilst addressing global challenges. Australian developments in robotics, remote sensing, machine learning, bioscience, novel farming techniques, food innovation and processing all result in more profitable, efficient, safe and environmentally friendly agribusiness worldwide.
"With challenging conditions, Australia's agribusiness industry is well versed in working in tough conditions. Some key developments over the years include developing crops resilient to drought, robust irrigation solutions and integrated technology that predicts and optimises farm production."
Recent developments include eShepherd, a new digital fencing program that has been specifically designed to enhance grazing management whilst protecting the Great Barrier Reef in Queensland. Livestock wear a smart neckband which connects to a base station and web application. The technology excludes cattle from key catchment locations and collects data on the effectiveness of the system in keeping stock from entering sensitive wetlands.

Another example of innovation to address a warming climate includes a new Grains Research and Development Corporation (GRDC) trial to identify genes that make canola heat tolerant. With average temperatures projected to rise in coming decades, heat stress had been identified as an issue of increasing concern for growers globally.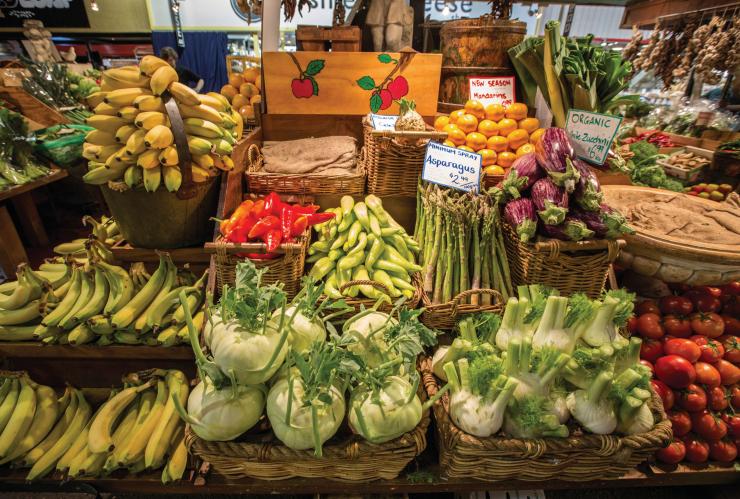 In the dairy sector, Australian producer Made by Cow has developed the world's first raw milk that is guaranteed to be safe to drink, using a patented cold-pressing technique approved by the NSW Food Authority. The technique eliminates harmful bacteria while retaining more nutrients and flavour, and results in a longer shelf life than milk which has undergone standard heat pasteurisation processes.
In fresh produce, the Queensland University of Technology's Centre for Tropical Crops & Biocommodities has developed Cavendish bananas resistant to the TR4 disease devastating crops across Asia. The team has garnered international support, including from the Bill and Melinda Gates Foundation and the UK Government's Department for International Development, to lead the development of a cooking banana rich in pro-vitamin A. The 'super banana' project aims to improve nutrition and prevent vitamin deficiency in Uganda, where bananas are a staple food.
Other examples of producer-led innovation include SwarmFarm's SwarmBot platform that enables farmers to deploy technology into their farming systems, increasing efficiencies and decreasing herbicides, through the use of 'swarms' of smart, mobile and automated robots. AgriDigital drew on their first-hand knowledge of the grain industry to develop a cloud-based, multi-participant commodity management platform that helps ensure farmers get paid in real time. And Deckhand, an electronic logbook, allows fishers to submit their statutory catch and effort data automatically.