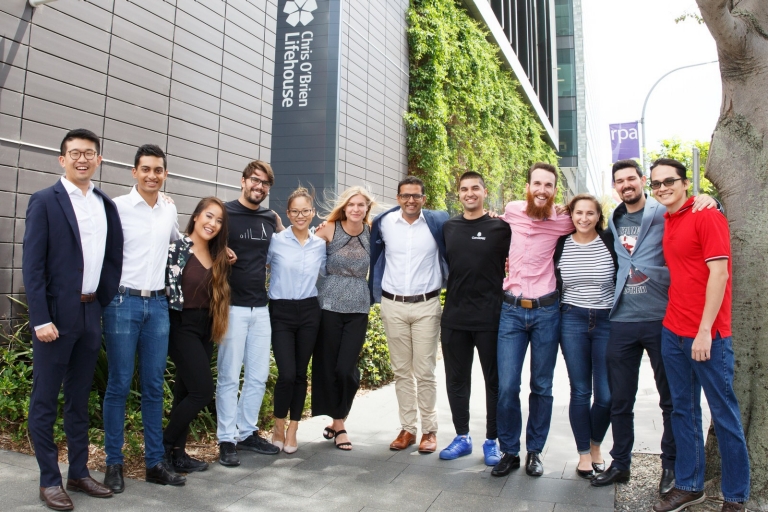 An app to empower cancer patients and caregivers
Australian oncologists have designed an app that harnesses smartphone technology to help patients fight cancer by tracking their symptoms, emotions and appointments, and keeping them connected to family, friends and a global community.
As young oncologists working in a Sydney cancer hospital, Dr Raghav Murali-Ganesh and Dr Nikhil Pooviah observed first-hand that patients who had the best information systems and support networks had better outcomes.

This sparked the idea for an app that, just a few years later, is helping to improve the lives of more than 25,000 patients in 53 countries.
"People who came in with family members and a ring binder, that sort of system in place with a support mechanism, anecdotally tended to do better. And we were able to prescribe more treatment and they were able to tolerate and manage the side effects better," Murali-Ganesh says.
From paper to the screen
When patients are trying to cope with the devastating shock, fear and overwhelming emotions of a cancer diagnosis, they can struggle to remember details, he says.
"I used to give patients a piece of paper and ask them to write down all the medications they take, and whenever they have pain, put it on their fridge and use it as a diary, and bring that piece of paper with them to every appointment."
From those notes, Murali-Ganesh could see whether he needed to change a patient's medication or if they needed extra support at home. Murali-Ganesh and his colleague Pooviah wanted to add to that advantage using digital technology, improving on the "antiquated" system of paper record cards and printed pamphlets commonly used.
Within a year, the Australian doctors had created CancerAid.
Managing cancer treatment in four steps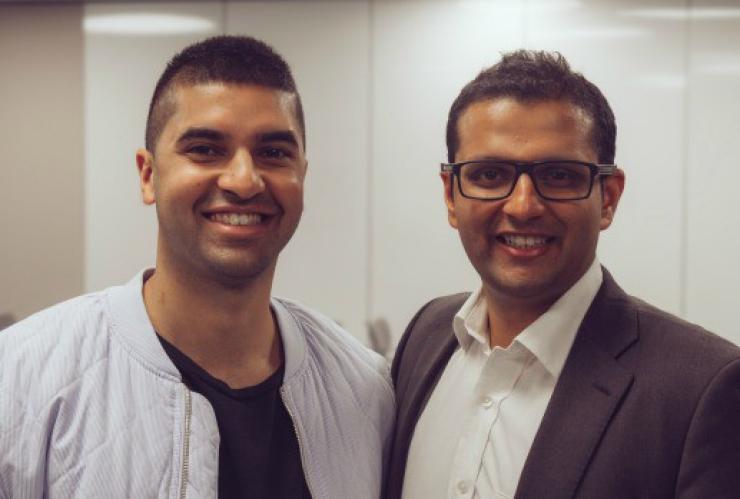 The app allows patients to access personalised, medically reliable information about cancer; track their symptoms, feelings and appointments in a journal; nominate friends and family members who will support them; and access a news feed with information and supportive advice, and a community of cancer patients and their caregivers.

Patients can log cancer- or treatment-related symptoms within the app from anywhere, even while receiving chemotherapy. This makes it a "low-friction" task that recent randomised evidence reveals could ultimately improve their survival.
Patients have described the app as invaluable and empowering.
From oncologist to app developer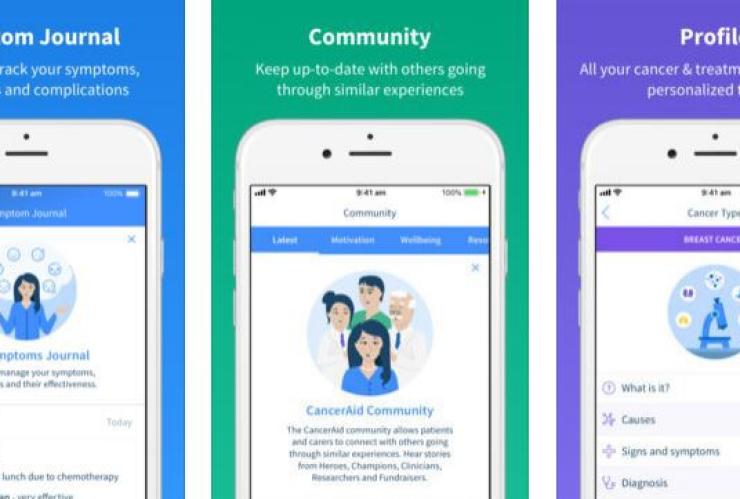 Within 12 weeks of its launch on the Apple Store in August 2016, CancerAid was ranked the number one cancer app in Australia, the US and the UK – a position it stills holds.

The team has received requests for Chinese, Spanish, French and Dutch versions and is hopeful this will be a reality by late 2018.
Apple co-founder Steve Wozniak called CancerAid the best global startup in any field in 2017, while Virgin Group founder Richard Branson named it the best global social impact startup the same year.
The app will always be free for patients, Murali-Ganesh says. The business model relies on charging hospitals to integrate CancerAid into their electronic medical records, allowing cancer care teams to access patients' symptom diaries. The benefits for hospitals are fewer admissions, lower costs and the ability to improve the quality of care.
The CancerAid team is based at Chris O'Brien Lifehouse (COBLH), a cancer hospital and clinical trial centre in Sydney, and in the US. Murali-Ganesh completed his training in radiation oncology at COBLH.
"COBLH is a very innovative hospital (robotic surgery, integrative medicine etcetera) and strives to be one of the top cancer hospitals in the country. The CEO, Eileen Hannagan, is a great visionary and strong supporter of CancerAid, and she really understands why innovation is important in the healthcare industry."
"We're lucky in the fact that we're based inside a cancer hospital. We have ready access to patients and we're at the coalface in terms of developing technology that allows us to continually make a product that patients will find useful."
Murali-Ganesh works full-time at CancerAid with the team of 15, but says he misses working as an oncologist with patients.
"But I have the ability to reach thousands of patients, rather than tens or hundreds of patients so I'm quite privileged in that way, and very lucky to be able to do that."
Further information in the pipeline
Murali-Ganesh says CancerAid has been approached several times about making similar apps for diabetes, stroke and heart disease.
The developers have a long list of further developments, including harnessing artificial intelligence and machine learning. "I think we're just on the surface of where the technology is and where we can go with it." One potential addition is wearable technology that can track the pulse and temperature, which for patients on chemotherapy who have compromised immune systems can indicate the first sign of infection.
Murali-Ganesh says Australia "will always be home" and they have no intention of moving the company. "Australia has a fantastic health system that provides an extremely high quality of care to patients.
"There are some notable Australian success stories in medtech, including ResMed and Cochlear, which have Australian roots but a global presence," he says. "The Australian Government is fantastic at providing incentives for the technology team to be in Australia."