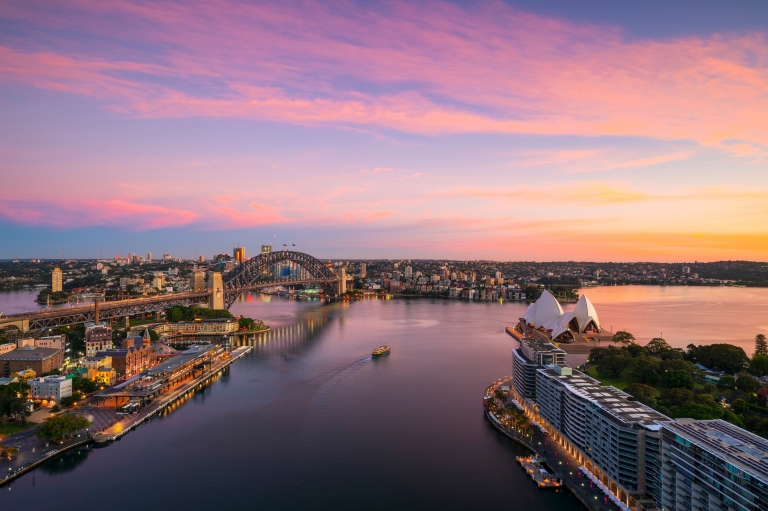 Making Beautiful Music (Videos)
Director Kinga Burza has made her mark on the competitive music video and commercial film industry through hard work, persistence, taking chances – and a healthy dose of Australian charm.
As a director of commercials and music videos in a male-skewed industry, Paris-based Australian Kinga Burza has leapt over more than her share of hurdles to achieve success.
While luck and good timing helped launch her career, a robust combination of hard work and persistence made her the first choice of various artists such as Katy Perry, Dua Lipa, Chinese superstar Chris Lee, and Norwegian newcomer Aurora.
"Nothing can really prepare you for the world of music videos, so you have to prepare yourself for being thrown into the deep end," Burza says. "When people ask me how to become a director, there's no way to really become one, you just have to be one and hope you get noticed."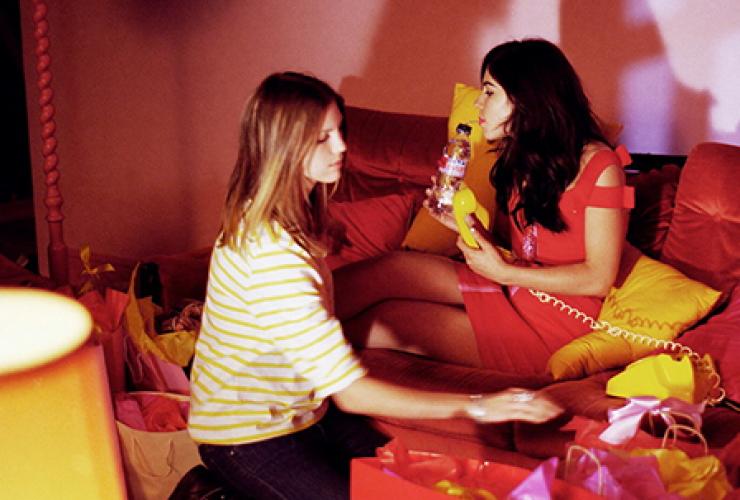 After a stint working as a film production assistant, and a lucky break winning a paying gig to direct a rising independent artist's music video, things started to change for Burza.

She was soon signed to the prestigious production company Partizan and directing videos for thenunknown artists including Kate Nash. She was then handpicked by Katy Perry to direct the video for Perry's breakthrough single 'I Kissed a Girl'.
"I'd only been directing officially through the production company for a year and suddenly I was getting commercials and everything just moved really fast after that," says Burza.
She quickly became an in-demand director for both music videos and commercials in the UK, US and Europe, working with brands as diverse as Kate Spade, Ellery, Target, VO5, Kelloggs, Chloé and L'Oréal. Burza's career has continued to blossom since moving to Paris to live with her French husband. Her bright aesthetic has certainly helped distinguish her directing style, but she credits her relaxed Aussie approach as being one of the key elements that sets her apart from her competition.
"Being Australian has helped me, especially here in Paris, because people are always saying they think I'm cool to work with and really easygoing," Burza says. "But actually, I don't think it's necessarily me, it's my culture and I think growing up in Australia makes you more relaxed. I think there's also something particular about Australians working outside Australia, because we have to prove ourselves even more."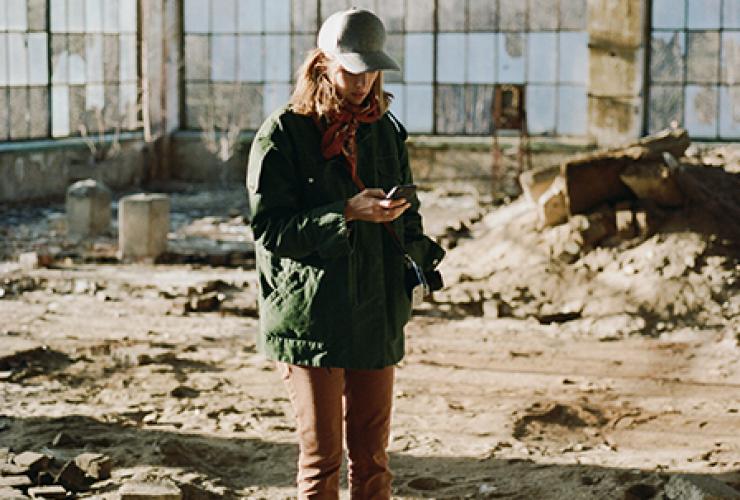 Burza balances her work with being a mother to a three-year-old daughter. She's open about the challenges connected to her job, which often requires her to work to absurdly short deadlines and under extreme pressure. Despite her industry not traditionally being welcoming to female directors (who are still few and far between), Burza ultimately believes her gender was an asset in getting her career off the ground.

"In the beginning I was unique as there weren't that many female directors and, at the time, I think that worked in my favour because I was a bit of a novelty," she says. "But it's really changing. Now production companies actually want women, and people are asking specifically for female directors, and I get so many more scripts."
Looking ahead, Burza is eager to continue exploring her craft. She still has ambitions for her career that include creating short films and feature films, and possibly one day putting her mark on the industry back home.
"I was back in Australia recently on holidays and started thinking about how much I would like to shoot there because the locations are amazing and it's always sunny," she says. "Maybe one day I'll go back to Australia to work on a narrative project."