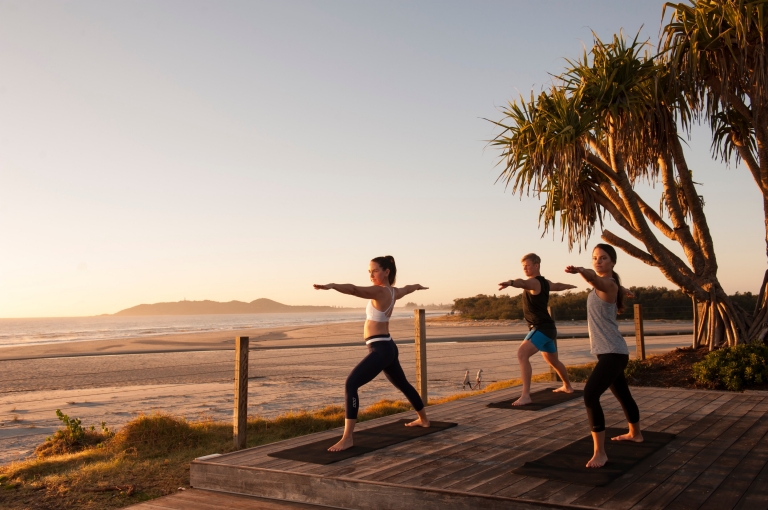 REFRESHING WELLNESS EXPERIENCES FOR YOUR NEXT BUSINESS EVENT
From sunrise yoga on the beach to therapeutic sourdough-making classes, these rejuvenating wellness experiences will refresh and recharge delegates during an Australian incentive itinerary.
Take a coastal walk in Margaret River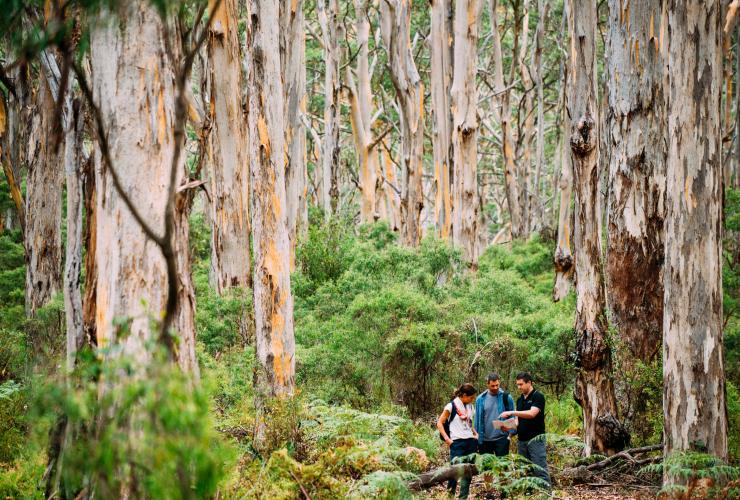 Renowned for its refreshingly rugged coastline and superior surf breaks, Western Australia's Margaret River region offers more than just world-class wine. One invigorating way to showcase the region's natural beauty is on foot via the Cape to Cape Track. Boutique company Walk into Luxury can tailor a bespoke private experience for small to medium-sized groups incorporating the highlights of this spectacular coastal walk trail – think towering karri forests and staggering sea cliffs – paired with gourmet food and luxury oceanfront accommodation at Injidup Spa Retreat and Smiths Beach Resort.

Salute the sun on Hamilton Island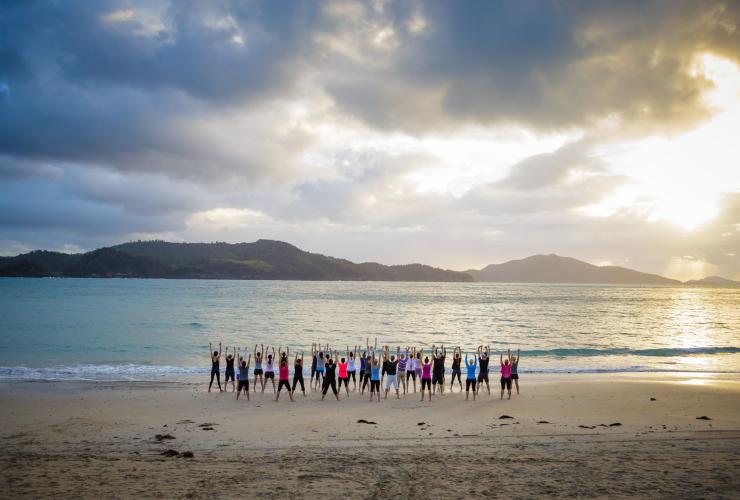 There's nothing quite as energising as starting the day with salutations to the sun on a tropical island. A private yoga class on Catseye Beach is just one of the refreshing ways to kick off an incentive program on Hamilton Island in Queensland's Whitsundays. Hamilton Island's expert business events team can organise an array of healthy outdoor activities for groups, ranging from sunrise yoga and stretching on the sand to guided walks up to the lookout at Passage Peak and even exhilarating scenic fun runs around the island. 
Unwind in spa country near Melbourne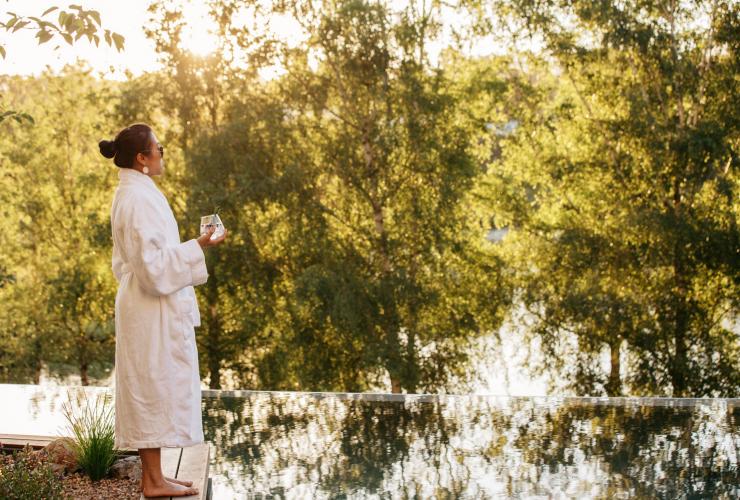 For a relaxing wellness experience near Melbourne, look no further than the Lake House Daylesford. One of the Luxury Lodges of Australia, this elegant spa retreat is accessible via a 90-minute drive or a 30-minute helicopter trip to Daylesford from Melbourne. Delegates can unwind as they experience mineral water hydrotherapy in the treetop spa, surrounded by lush ferns and waterfall fed springs. They can then try their hand at the therapeutic art of making sourdough at nearby sister property Dairy Flat Farm, before retiring to one of the lodge's 35 rooms and suites with views of the gardens or lake.
Connect with Australia's spiritual heart at Uluru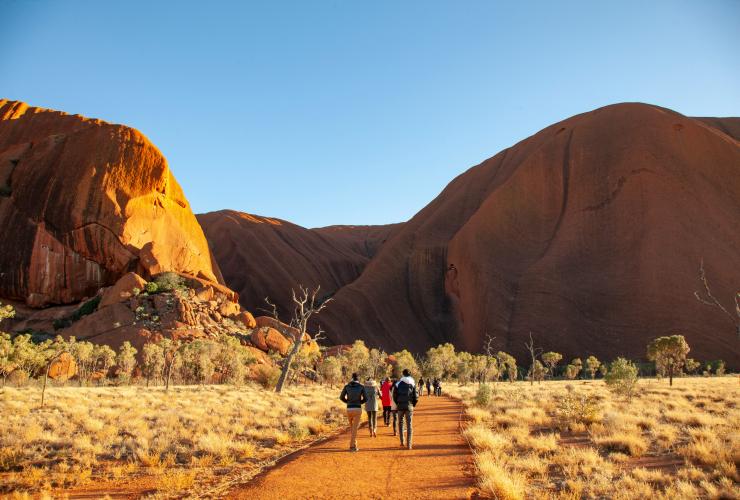 A visit to Australia's Red Centre – often referred to as the country's spiritual heart – can be a profoundly restorative experience. Groups can connect with this special part of the Northern Territory by watching the sun rise or set over Uluru, tasting native bush foods, or stargazing; all of which are group experiences run by local Aboriginal guides from the team at Voyages Ayers Rock Resort. For those delegates who prefer a little pampering, Red Ochre Spa located in Sails of the Desert offers a range of rejuvenating body treatments.

Paddle the pure waters of Tasmania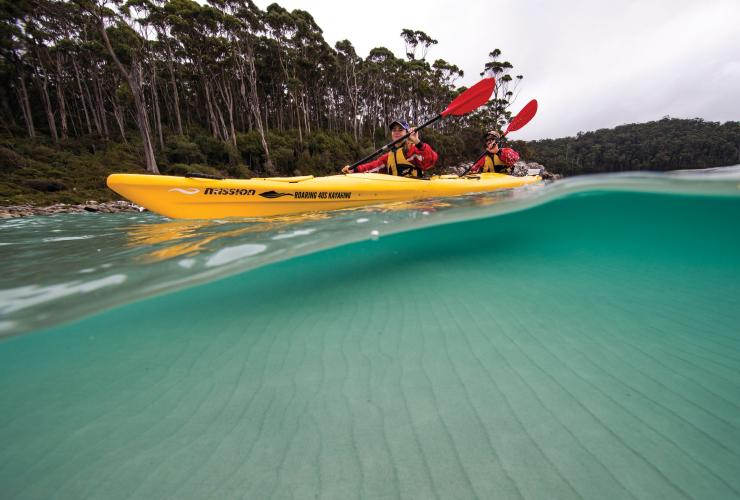 They say fresh air does wonders for the soul, and in Tasmania, there's plenty of it to go around. One way to get a healthy dose of clean Tasmanian air into delegates' lungs is to arrange a kayaking experience on one of the state's pristine waterways. Roaring 40s Kayaking offers guided group kayaking tours in various locations across Tasmania, including in and around Hobart. Delegates can paddle alongside Hobart's cliffs, caves and beaches or marvel at the spectacular rock formations of the Tasman Peninsula, whilst keeping an eye out for fur seals and dolphins along the way. 
Encounter wildlife on Kangaroo Island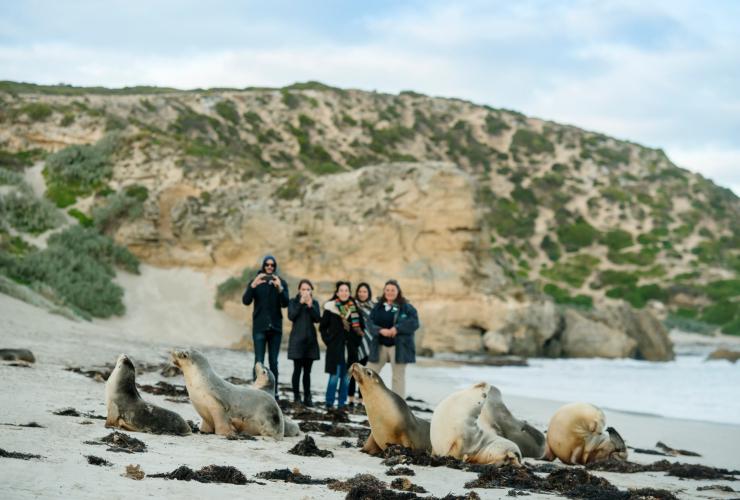 Packed with native Australian wildlife like koalas and kangaroos, a visit to Kangaroo Island Island off South Australia's coastline is an excellent way to add a regenerating dose of Mother Nature to a future incentive itinerary. Small-group nature-based tour company Kangaroo Island Odysseys offers a range of tours for groups for intimate or larger groups, that can be split across a range of 4WD vehicles. Guests can learn about bushfire recovery, enjoy up-close wildlife encounters and even swim with dolphins in the island's crystal-clear waters.
Catch a wave in Sydney or Byron Bay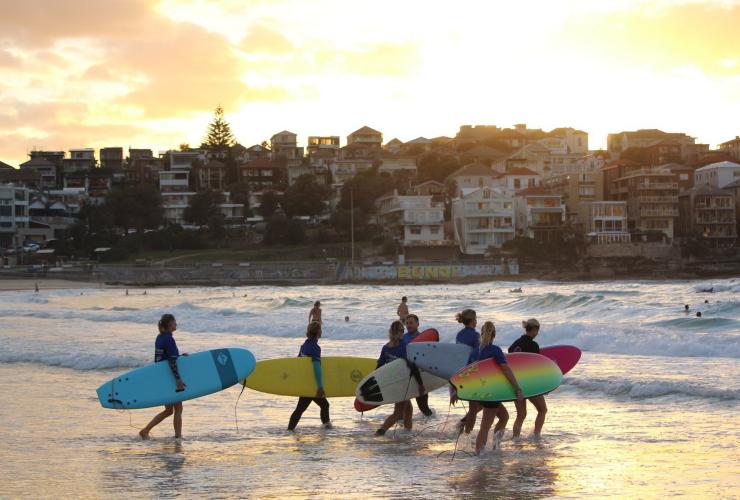 According to the team at Let's Go Surfing, "You'll never regret a surf". Surfing is synonymous with wellness, and a group lesson is an ideal way to recharge delegates during a busy business events program in Sydney. Based at Bondi Beach and Maroubra as well as further north at Byron Bay, the expert team at Let's Go Surfing can tailor surfing lessons to groups of all sizes and experience levels. Try arranging a sunrise session at Bondi followed by a healthy breakfast for your group at Three Blue Ducks in neighbouring Bronte for a revitalising start to the day. 
Relax in Canberra's beautiful Botanic Gardens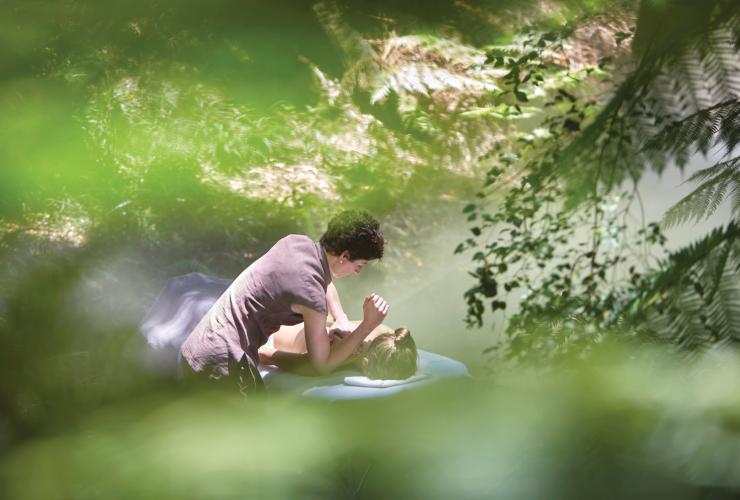 Nestled in the heart of the Australian National Botanic Gardens in Canberra is Jindii Eco Spa. Inspired by the therapeutic properties of Australia's native flora, this spa specialises in the use of native ingredients to heal the body and restore the mind. Groups can choose from an array of wellness activities ranging from mindfulness and meditation to yoga, nutritional workshops and outdoor group fitness, or indulge in a revitalising spa treatment in the lush surrounds of the Botanic Gardens.