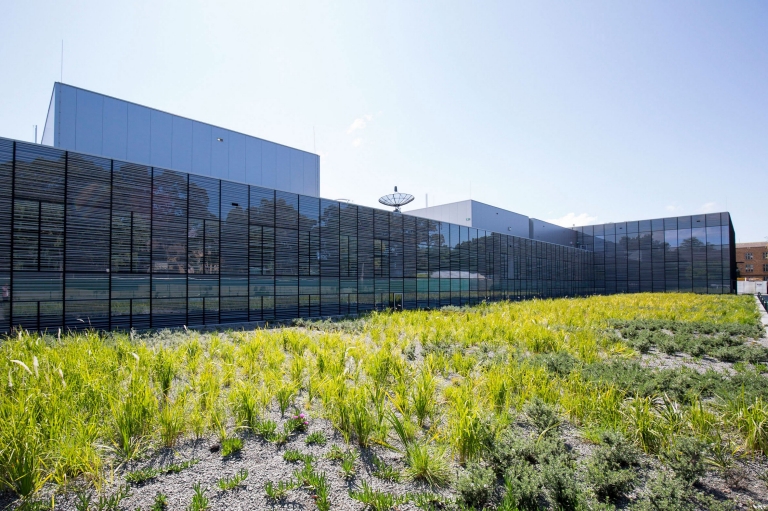 Thinking small to change the world
Through a ground-breaking partnership with Microsoft and the University of Sydney, experimental physicist Professor David Reilly is working to build a quantum computer that could transform society in ways we can't even imagine.
Professor David Reilly, a world-leading physicist, is sitting in his home office surrounded by electric guitars. Making music – everything from pop to rock to jazz – is what he does in his spare time. But he doesn't have much of that.
The experimental quantum physicist usually starts his days between 4am and 5am, joining calls with his Microsoft colleagues in the US and Europe, before heading in to the Sydney Nanoscience Hub at the University of Sydney. Opened in 2016, it's a cutting-edge facility designed for pioneering work like Reilly's.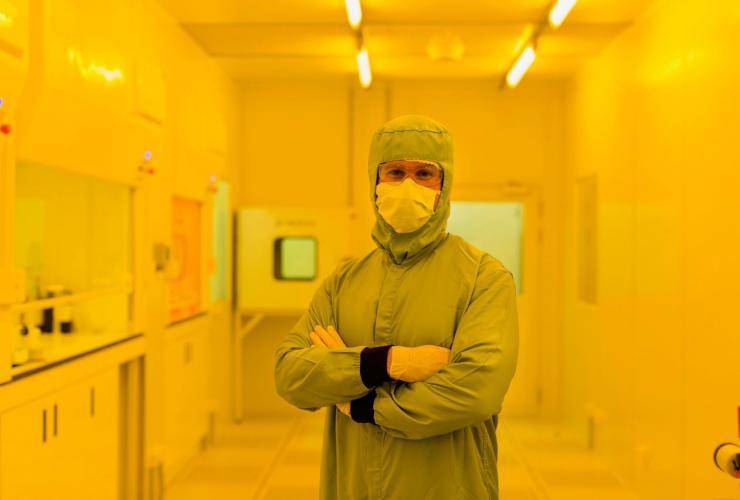 The work Reilly is doing could change the world. He's at the forefront of a multibillion-dollar race to build a useful quantum computer. It's a global effort that's being funded by competing tech giants such as Microsoft, Google and IBM in collaboration with universities, industry and some of the world's best minds.

According to Reilly, quantum computing could be revolutionary, propelling the world into a new era. Using qubits (which are typically subatomic particles), rather than the bits used in an ordinary computer, a quantum computer will solve problems that would take the fastest of today's supercomputers millions of years. It could design breakthrough medicines and new ways of producing food, crack data encryption, accelerate artificial intelligence and transform entire industries.
"If we can actually build the technology, then we think it's going to be tremendously powerful," says Reilly. "The truth is we're only scratching the surface as to what it might do."
Bringing quantum computing into the real world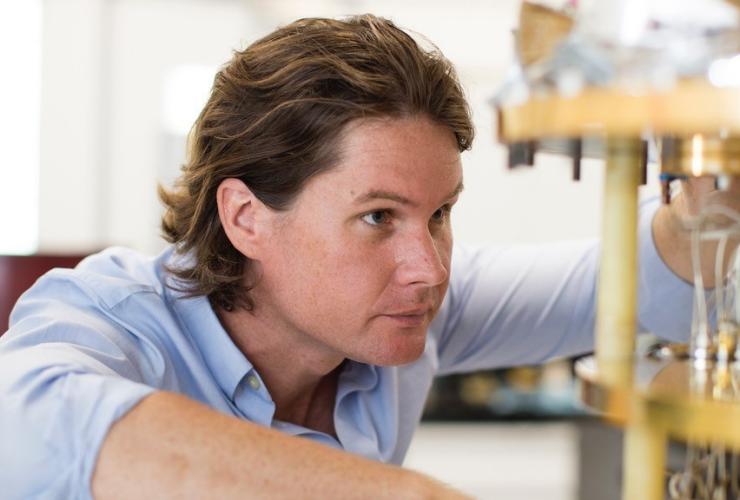 Reilly has held a joint position with the University of Sydney and Microsoft since 2017, when the tech company launched a major project to build a quantum computer in partnership with a handful of research centres around the world. Microsoft's investment in quantum research at Sydney University is the largest single contribution to quantum computing ever in Australia.

"One ambition I have for the future is that this partnership turns into something even bigger, and we build the capability to develop all kinds of quantum technologies in Australia," says Reilly.
As a Partner with Microsoft and the Director of Microsoft Station Q Sydney, Reilly is working to bring quantum computing out from the lab and into the real world. For scientists around the world, success has long been a distant dream. But Reilly now believes that he and his team could be just a few years away from developing prototypes.
"Having our sights set on developing a quantum computer is outrageous on one level because it is such a daunting, challenging thing to imagine engineering," says Reilly. "But nevertheless, we're pretty serious about moving from open-ended research to an actual product."
A destination for innovation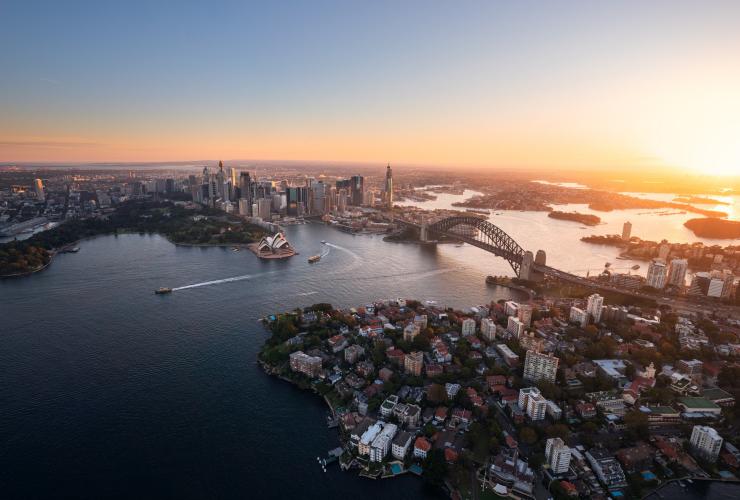 Growing up in Sydney, Reilly was the kid who was always pulling things apart. He was fascinated by anything technical and loved working with his hands. But he was also interested in philosophy and big ideas. After completing a PhD in physics and a fellowship at Hewlett-Packard, Reilly headed to the US in 2005 to complete a postdoctoral fellowship at Harvard University.

In 2008, Reilly was offered a permanent role in the University of Sydney's School of Physics, and this was a major turning point in his career – and in the advancement of quantum computing in Australia. Having a permanent research position meant he was able to think bigger.
"That was critical because it allowed me to think about the challenges that I saw on the horizon in quantum computing," says Reilly.
The 2016 opening of the Sydney Nanoscience Hub at Sydney University was another turning point. The world-class facility features high-precision labs that are among the most tightly controlled spaces in the world. The Hub has helped Reilly and his team take their work to the next level.
"The mass of people in Australia working on quantum computing is staggering," says Reilly. "There are more people in the city of Sydney working on it than anywhere else in the world. If you're interested in quantum technology, Australia's the destination."
As a frequent speaker at conferences – and someone who has had several breakthroughs sitting in the audience – Reilly believes Australia is also an ideal place for events that foster innovation.
"Australia is a fantastic destination," he says. "When you turn up in Sydney, it's sunny and the coffee and food are great. The people are friendly and stimulating, and there are ideas that are changing the world. Where else would you want to be?"
And this is exactly where Reilly will be in the coming years, as he develops world-changing technologies and helps keep Australia at the forefront of this emerging field.
"I don't want to get to the end of my career and be talking about quantum computers as some sort of far-off hypothetical; I really want to see something get built," says Reilly. "I want to push the conversation from 'what would it look like' to 'what does it look like'.