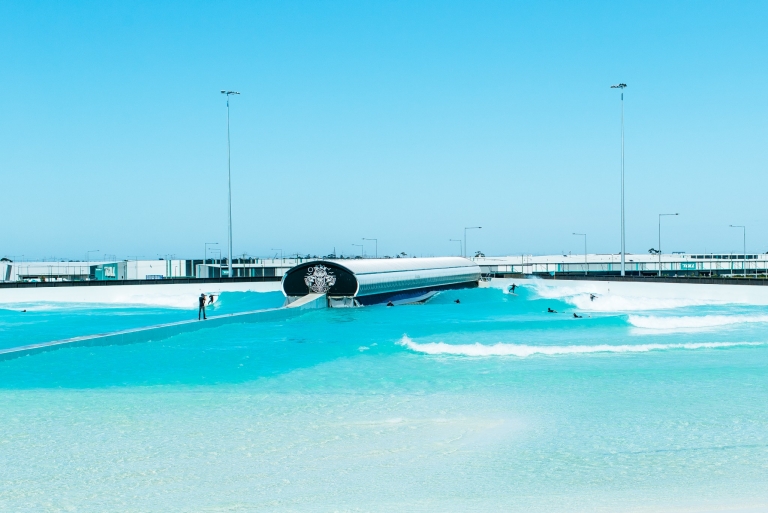 URBNSURF brings perfect waves to Melbourne
Surfing perfect waves one minute and hosting a high-end event the next is now possible at Melbourne's newest experiential venue URBNSURF.
URBNSURF Melbourne is Australia's first surf park, featuring next-generation wavemaking technology, opened in January 2020 and is just a few minutes' drive from Melbourne Airport and a 30-minute drive from the city centre.
The two-hectare crystal-clear surfing lagoon – the first of its kind in the Southern Hemisphere – has four zones offering perfect surfing waves ranging from gentle whitewater for beginners to barrelling waves for more seasoned surfers.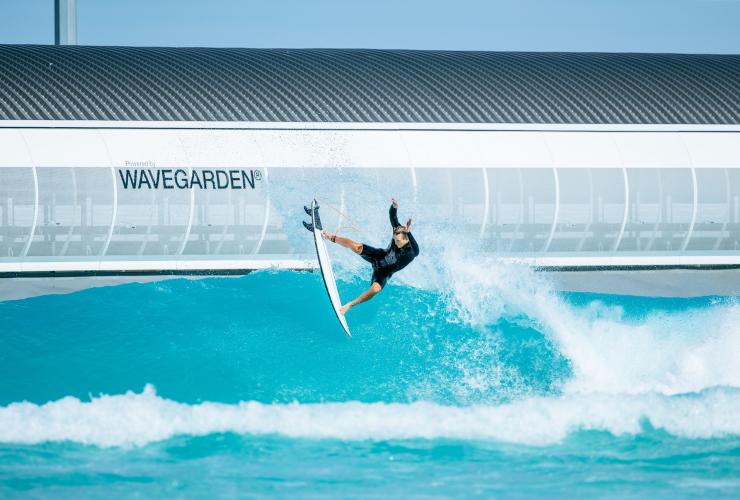 The park also hosts Melbourne's first outpost of the Three Blue Ducks, run by the lauded Sydney restaurateurs. The farm-to-table style restaurant can seat up to 350 guests, while URBNSURF's Surf Academy can host seated events for 110 attendees (350 standing), its outdoor Lawns comfortably accommodates around of 700, and onsite cabanas located around the park are suitable for between 10 and 20 guests each.
"From custom-made waves to unique, styled spaces and bespoke food and beverage menus – we can design our experiences to suit all group sizes and requirements," says URBNSURF's Group Brand + Marketing Manager, Rupert Partridge.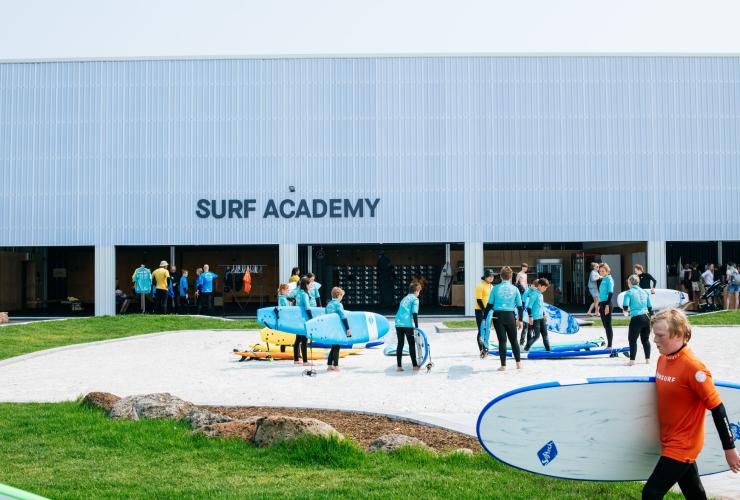 "Our Surf Academy delivers a wide range of lessons to suit all abilities, with tailored coaching, board and wetsuit hire all inclusive. Around the park we have unique indoor and outdoor spaces that can be activated separately or collectively for meetings to team-building events, keynotes and presentations, cocktail functions, brand launches and larger conventions," he says.
While most of 2020 was a challenge, the precinct made the most of COVID-19 closures.
"We designed new surf session, lesson and guest experiences, added new features to our group spaces, opened new lagoonside amenities, and readied Three Blue Ducks Melbourne for launch, which opened in late November.
"The Three Blue Ducks have developed a healthy, delicious menu that reflects both modern surfing culture and culinary trends," says Partridge. "Guests can enjoy fresh, locally sourced produce and discover plenty of smoky flavours from the kitchen, which includes a woodfired pizza oven, rotisserie and charcoal pit.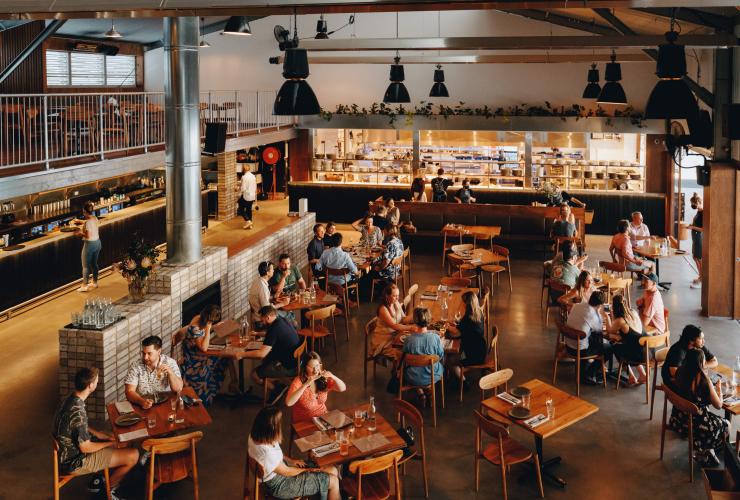 "From spanner crab scramble and harissa glazed pumpkin for breakfast to BBQ octopus, buttermilk fried chicken, midnight pearl potato pizza and tomato chilli mussels, there's something on the menu to suit all tastes. Set group and feast menus are available in-venue, and bespoke catering packages can be developed for functions and events within the park.
"True connections, creative brainstorming, reflective conversations and lasting camaraderie can be achieved after a day (or night) out at Melbourne's ultimate surfing destination."
Since reopening in October, Partridge says their core community has grown "dramatically" and business events groups have been keen.
"Increasingly, we're hosting more and more organisations who want to strengthen their relationships with their staff, suppliers and stakeholders after a difficult year, and a day out surfing and enjoying a delicious meal is the perfect setting for that engagement."
- Rupert Partridge, URBNSURF's Group Brand + Marketing Manager
"We hosted some fantastic business events and corporate groups in 2020 – including keynotes, executive coaching sessions, full-park brand activations and product launches, training for emergency services teams, and global TV commercial shoots.
"So far in 2021, we've secured bookings for medical conferences, major media agency events, entrepreneur networking groups and professional sporting organisations."
Published: 11 February 2021