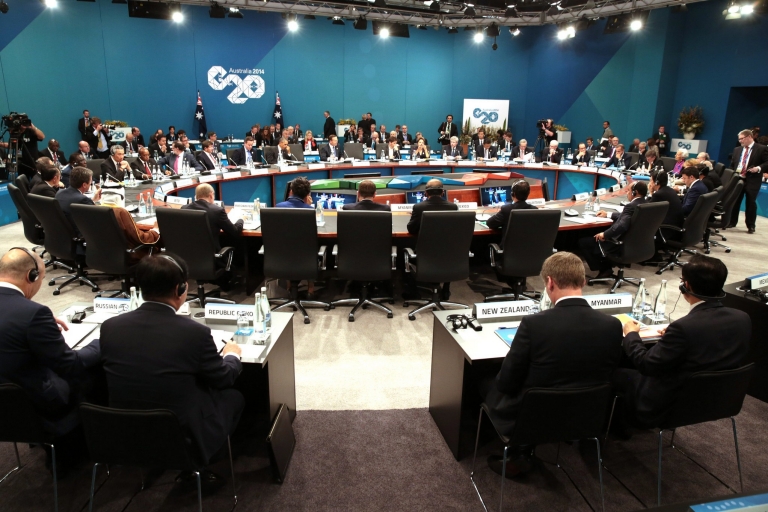 G20 Leaders' Summit in Brisbane
In 2014, Brisbane successfully hosted the G20 Leaders' Summit, welcoming 22 world leaders and more than 4,000 delegates from the world's largest economies.
The G20 Leaders' Summit in Brisbane was the most significant meeting of world leaders Australia has ever hosted, providing an opportunity not only to influence the global economic agenda and strengthen ties with the world's major economies, but to showcase the best of Australia to a global audience.
Fast Facts

22 world leaders in attendance
4,000+ summit delegates
3,000+ media representatives
75 technology pioneers, scientists, entrepreneurs, researchers, inventors and new-world thinkers that contributed keynotes at the Brisbane Global Cafe
2,000+ the number of tourism and hospitality workers that completed Brisbane Marketing's (Brisbane Economic Development Agency) Welcomes the World training program
171 advance visits hosted by Brisbane Convention and Exhibition Centre (BCEC) relating to the G20 Leaders' Summit
100,000 meals served by BCEC over the duration of the G20 Leaders' summit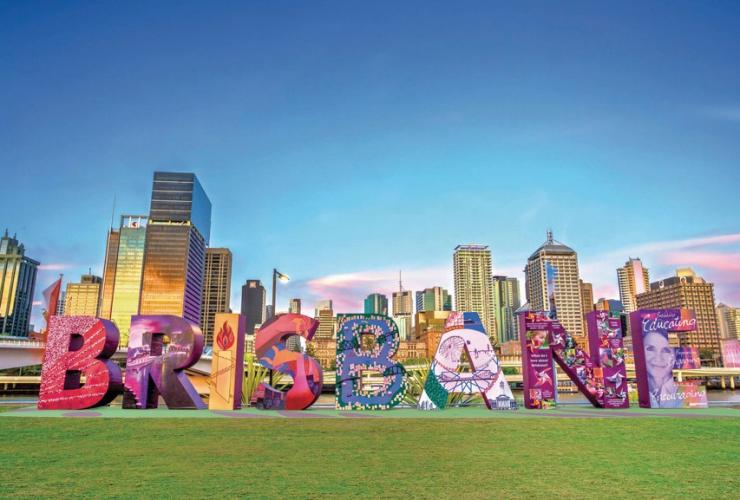 Brisbane's success in delivering a memorable G20 Leaders' Summit was due in no small part to the capacity and capability of its business events industry. It took two years of planning and preparation to ensure the city was ready to deliver an event of such scale and international significance. With more than 4,000 delegates – including some of the world's most recognisable VIPs – and 3,000 media representatives in attendance, delivering a safe and friendly G20 was a top priority. The highly anticipated Leaders' Lunch event at the Brisbane Convention and Exhibition Centre was 12 months in the planning, including the involvement of more than 100 chefs preparing 100,000 meals.
A series of high-profile initiatives created exceptional local experiences for visitors and delegates, establishing a valuable long-term legacy for the city while cementing Brisbane's reputation as a destination of choice for major international business events.