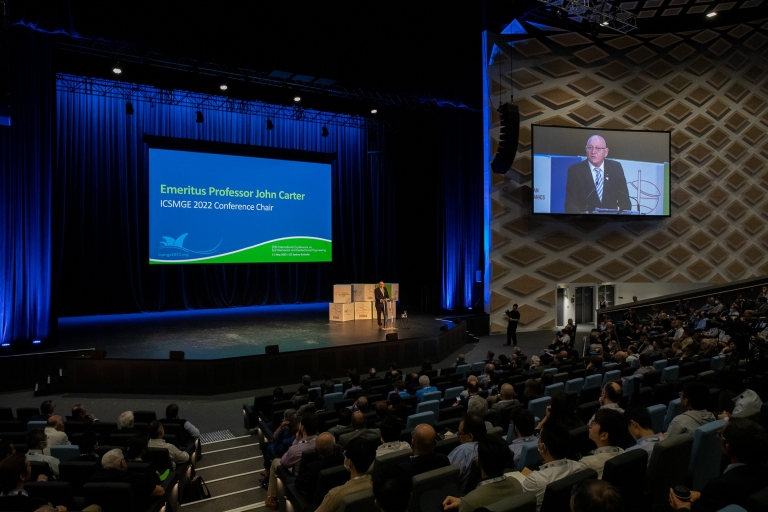 The 20th International Conference on Soil Mechanics and Geotechnical Engineering (ICSMGE 2022) was one of the first large-scale, in-person international association meetings held in Australia in over two years. The hybrid event had a high in-person attendance, 72% of which were international delegates.
Fast Facts

Event: 20th International Conference on Soil Mechanics and Geotechnical Engineering (ICSMGE 2022)
When: 1-5 May 2022

Where: Sydney, Australia

Venue: ICC Sydney

Attendees: 1,368 delegates of which 867 attended in person (627 were international delegates from 76 countries) and 501 attended virtually.

Theme: A Geotechnical Discovery Downunder

Who: The event was managed by ICMS Australasia (PCO) and host organisation the Australian Geomechanics Society; the event was supported by BESydney and Business Events Australia

Sydney on show: A number of field trips were arranged throughout the conference to highlight Sydney's unique geology and showcase a number of the city's world leading infrastructure projects, including the 11,200 hectare (27,676 acre) area surrounding the new Western Sydney International (Nancy-Bird Walton) Airport.

ICMS Australasia was well into the planning of ICSMGE 2021 as an in-person conference when the global COVID-19 pandemic struck. A number of meetings were held with the Local Organising Committee, where it was agreed that the conference would be postponed until 2022.
During 2021, ICMS Australasia shifted its focus for ICSMGE 2022 as an in-person conference to a hybrid event, which allowed for the contingency that should travel restrictions occur it could continue in a virtual format. Fortunately, the event was able to proceed this year as planned with an in-person component.
"We certainly had a sense prior to its start that delegates wanted to attend in an in-person capacity rather than as a virtual delegate and the high attendance numbers demonstrates that."
- Emma Bowyer, Owner and Managing Director of ICMS Australasia
Pent up demand for travel was also attributed to the high number of attendees at the Gala Dinner and the increase in delegate partners attending. Of the 867 in-person conference attendees there were more than 120 accompanying partners, which is a significant increase from similar meetings directly preceding COVID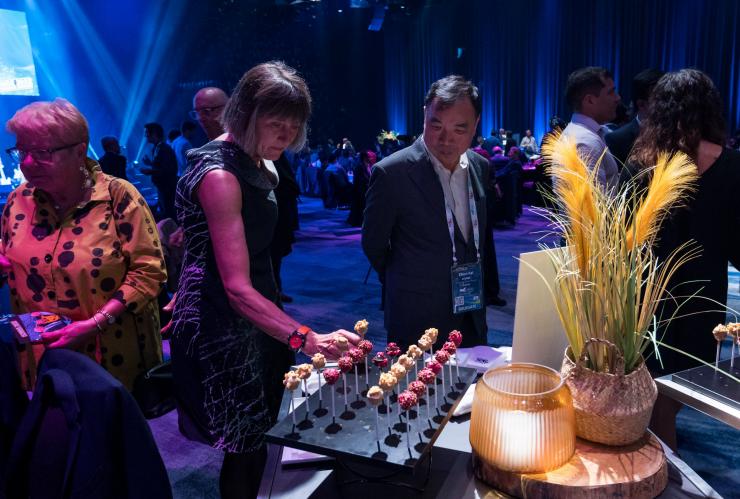 Placing a strong focus on providing delegates with the opportunity to connect in person, ICSM Australasia extended the scheduled breaks within the exhibition area to allow delegates more time to engage with one another as well as exhibitors.
'Conversation starters' were injected throughout the program, including a live painting demonstration by Indigenous artists at the Welcome Function, whilst the Gala Dinner featured eight food stations scattered around the sides of ICC Sydney's Grand Ballroom, encouraging attendees to wander the space and sample Australian cuisine from each State and Territory.
As ICMSA Creative Director Lili Lin explains, "the wider menu offering created talking points for delegates and the fact that we didn't have formal seating meant that attendees were not stuck at one table the entire night, providing them with greater opportunity to network with a wider number of people than those they were sitting with."
"In many respects, food can transcend language and what we offered – a very modern Australian menu including Indigenous influences – provided a real shared experience for delegates."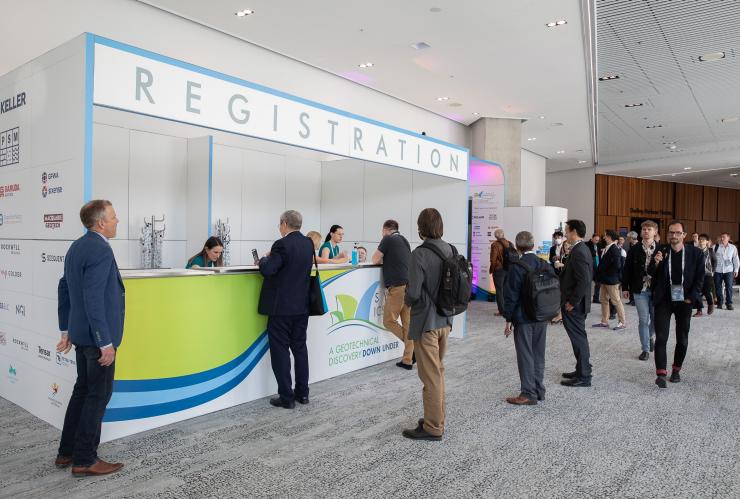 ICC Sydney's EventSafe Operating Protocols were developed in strict compliance with the Australian and New South Wales Government public health regulations as well as being informed by parent group ASM Global's VenueShield program, which is developed in accordance with international health care guidelines from the World Health Organisation (WHO) and other leading authorities.
ASM Global's VenueShield advice on protocols and procedures for its facilities includes the use of personal protective equipment (PPE) as appropriate, food safety measures, air quality control, surface cleaning, physical distancing, temperature checks, thermal cameras, hand sanitisers, reduced touch points, contactless transactions and daily monitoring systems.
"Venue operators, event suppliers and our staff have had a considerable amount of time to navigate COVID safety procedures and this work over the past two years places us in a strong position to ensure events under our management are delivered safely now and in the future."

- Emma Bowyer, Owner and Managing Director of ICMS Australasia
Leaving a lasting impression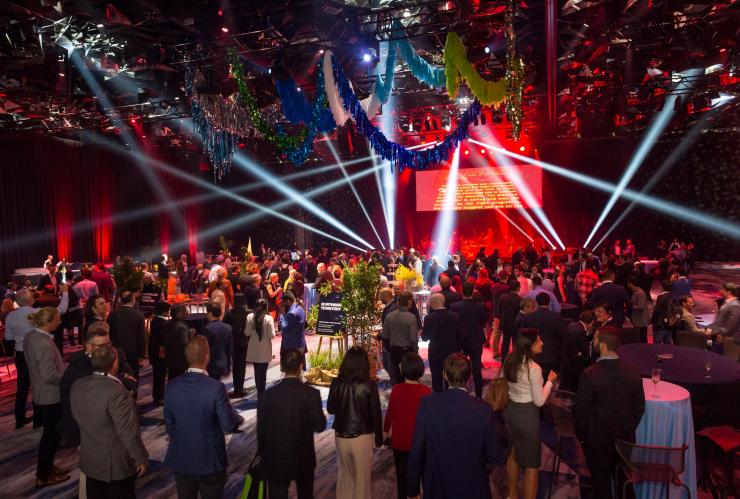 Hugo E Acosta-Martinez, ICSMGE 2022 delegate and Technical Director of Ground & Underground Engineering at Aurecon Australia, described a sense of euphoria at being back at an in-person conference and particularly ICSMGE 2022 because of his long history with the event.
"My mentor and the first person that gave me a job in geotechnical engineering once told me that if I wanted to go to a good geotechnical conference, I should save some 'pesos' and go every four years to the ISSMGE's International Conference on Soil Mechanics and Geotechnical Engineering," he recalls.
"Having this meeting in Australia has been like having the World Cup Final of your favourite sport just around the corner.
"It has been wonderful to catch up with my peers from near and far and, from discussions with those who attended in-person, ICSMGE 2022 has certainly been worth the wait.
"I believe that this event positions Australia's expertise in soil mechanics and geotechnical engineering very favourably and I congratulate the Australian Geomechanics Society for their persistence in bidding for and eventually winning the opportunity to host this conference."