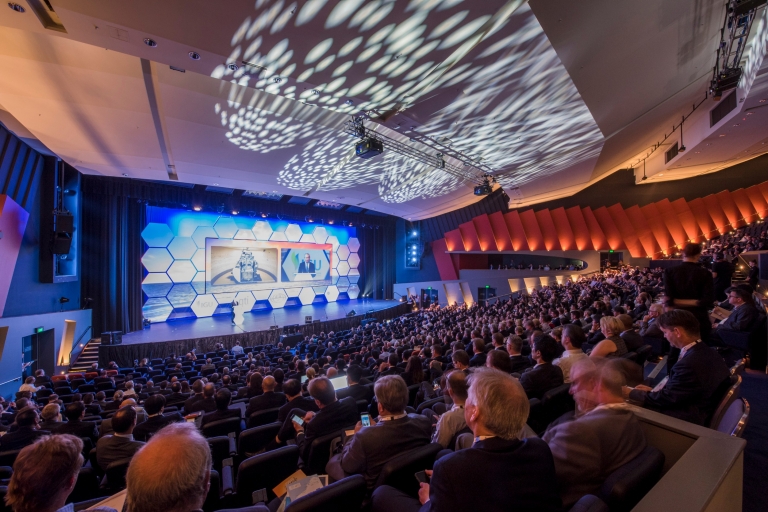 18th International Conference and Exhibition on Liquefied Natural Gas
In 2016, Perth hosted the 18th International Conference and Exhibition on Liquefied Natural Gas (LNG 18).
More than 8,700 delegates visited Perth to attend LNG 18. The program featured the largest number and highest level of LNG industry leaders as plenary speakers ever seen.
Fast Facts

Event: LNG 18 Location: Perth, Australia
Venue: Perth Convention and Exhibition Centre (PCEC)
When: April 2016
Who: Perth Convention Bureau (PCB); Arinex: PCO; Exhibition Trade Fairs (ETF): exhibition
Theme: Change — "Redrawing the Global Map of Gas"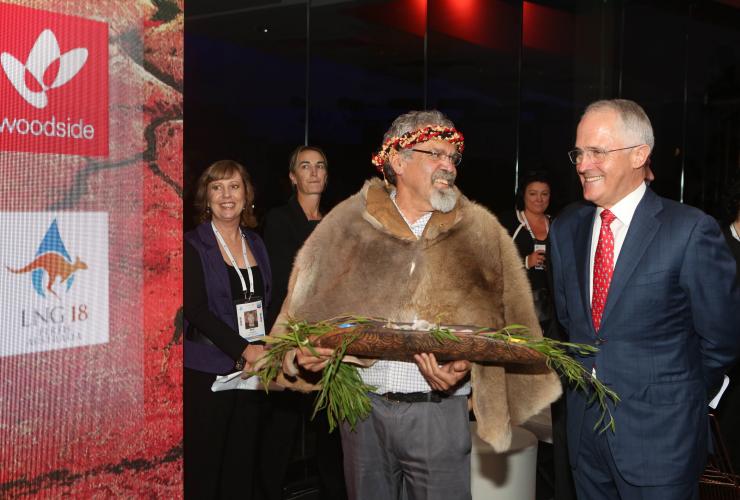 LNG 18, attended by the Prime Minister of Australia, the Hon. Malcolm Turnbull MP, began with an evening welcome reception at the new State Reception Centre, Fraser's at Kings Park. Perched on a hill, the floor to ceiling glass windows in the semi-circular room offered a view out through the eucalyptus trees, across the Swan River, and to the skyline of the city — a uniquely Australian vista for delegates who'd come from across the globe.
The welcome reception opened with a traditional 'Welcome to Country' and smoking ceremony performed by Nyungar man, Associate Professor Simon Forrest.
Malcolm Turnbull took the stage next, with a positive message about the dramatic change currently being experienced by the LNG sector, "One of the greatest examples of innovation, resilience and expansion, is LNG," he said.
It was a powerful start, with the presence of the Prime Minister, the Premier of Western Australia, the Federal Resources Minister, and industry leaders from across the globe, confirming the importance and status of LNG 18.
During the evening, delegates were able to move through three separate areas and experience an array of entertainment including whip-cracking on the front lawn, photo opportunities with a koala or baby kangaroo, and observing Aboriginal artists from a remote community as they worked. Performers moved through the crowd on stilts, and numerous food stations served classic Australian cuisine with a twist: from prawns on skewers, to mini pies with a pea topping.
"The quality of the people that attended and the quality of the program was outstanding. The Australian program had a real strategy to it, and this level of quality in the program really held the delegates and kept them in the building conducting business."
- Rodney Cox, EFT Exhibition and Sponsorship Director of LNG 18. EFT has conducted every LNG Exhibition since LNG 12 in 1998.