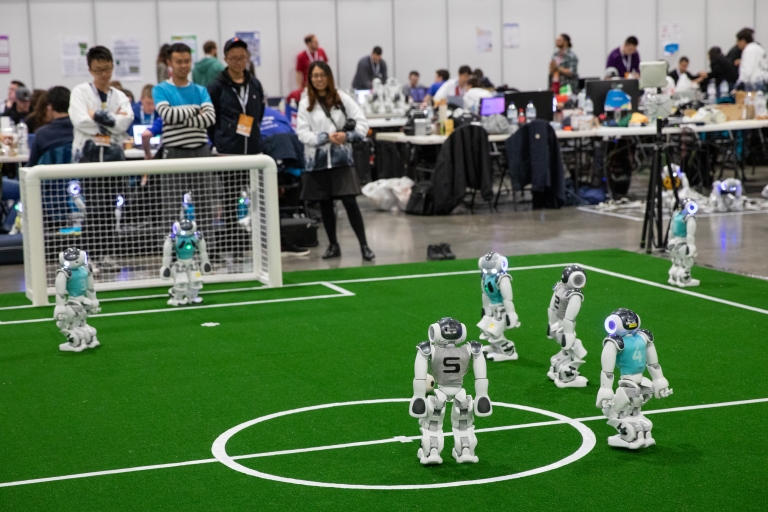 Australia is no stranger to success. It has world-class expertise in a wide variety of sectors, ranging from food to agribusiness, and its leaders in health and science, financial and professional services, resources and energy, and infrastructure, are of global renown.
In this context, Sydney has been building itself into an international hub of technology and innovation. Through a consistent commitment to community, education and collaboration, the city is attracting global events from the most forward thinking and entrepreneurial organisations worldwide such as RoboCup 2019 held at ICC Sydney.
Fast Facts

Event: 2019 RoboCup
Where: Sydney, Australia
Venue: ICC Sydney
When: 2-8 July, 2019
Who: BESydney, RoboCup, ICC Sydney
Attendees: 2,000 participants from 40 countries

Robocup 2019: An Australian Story of Robots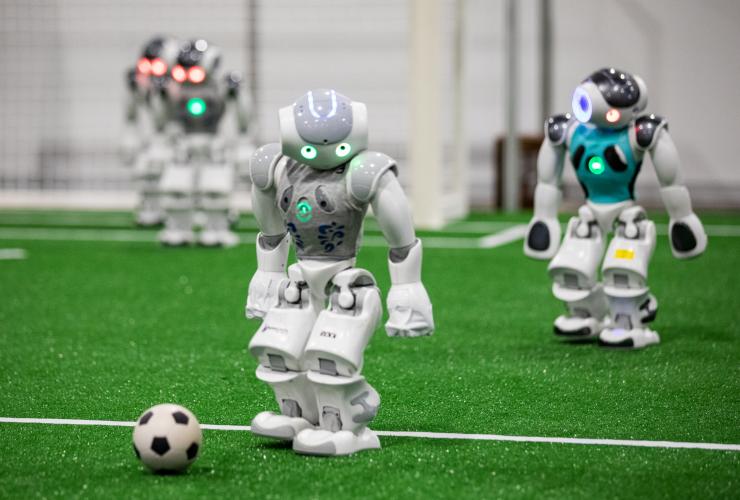 RoboCup is an international robotics competition that's been running since 1997. Officially, it is a scientific initiative with the goal of advancing the state of the art of intelligent robots.
"It is an academic event in that it was originally intended to try to foster research in robotics and AI," explains Claude Sammut. "It is a sort of Olympics of robotics with many different competitions under one roof." Sammut is a professor of Computer Science and Engineering at the University of NSW and served as the General Chair for the Local Organising Committee of RoboCup 2019.
Although the first official competition was held in Nagoya in 1997, the organisation behind it was international from the start, including founding members from the USA and Europe. A trial robot soccer game was held in Paris in 1996, and the international RoboCup Federation was founded to oversee the event. The confessed goal is to beat the FIFA world champions by 2050.
The RoboCup organisation even likens its intent to that of the moon landing. "The accomplishment of the goal itself is a landmark in the history of mankind. Although the direct economic impact of having someone land on the moon is slim, technologies developed to achieve this goal were so significant that they formed powerful technological and human foundations for American industries," reads the organisation's website.
Although building a robot that plays soccer might not seem to generate significant social or economic impact, the technologies created to do so will inform and accelerate innovation in other areas. And Sydney was the perfect place for this ambitious event to place as we inch towards 2020.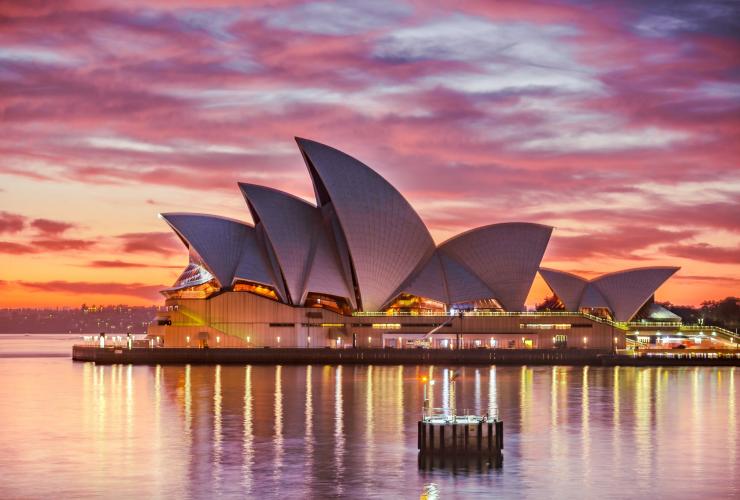 In Sydney, more than 2,000 participants arrived from 40 countries to build and compete with their robots designed for a range of industrial, domestic and recreational purposes. The main competition is intended for researchers, but a junior competition now includes school-grade participants - a particularly promising addition. The most talented young teams from competitions around the world come together here, and get a glance of what's possible if they continue on their path.
"What's great about this setup is that these young students get to work alongside the graduate students in the major competition and see the potential of where they can go if they stick with robotics in a few years time," says Sammut. "The junior competition is designed to foster education, especially in science, technology, engineering and mathematics. A primary purpose is to inspire more students to work in this field."
RoboCup has been held in cities across the world, and this was the first time that the event returned to Australia since it was held in Melbourne in 2000. The country has traditionally stood out in robotics, especially in field robots, which are designed for outdoor purposes including mining automation, agriculture and infrastructure maintenance. "It was an opportunity to showcase what we do in Australia. We have a strong record that we wanted to highlight and it is a way to promote this kind of research" says Sammut.
Australia's own technology scene is rapidly evolving today, and the whole economy of the country is, in fact, shifting. There is an increased interest in technology and innovation as the startup scene takes off. "Increasingly, we see our students not just going off to work for an employer but thinking about their own startups," says Sammut. The startup scene is growing in part because of Australians who go overseas and then return with expertise and experience to contribute to national innovation. One of the reasons for this shift is Sydney's world class universities and professors that champion computing, AI and robotics.
Sydney is, indeed, an economic powerhouse – one of many in Australia. It offers huge trading opportunities with Asia, and a lot of associations willing to engage, would see this as an opportunity to attract Asian delegates to their conference. As an intellectual capital, Sydney's key areas of expertise are aplenty and its start-up culture is very vibrant.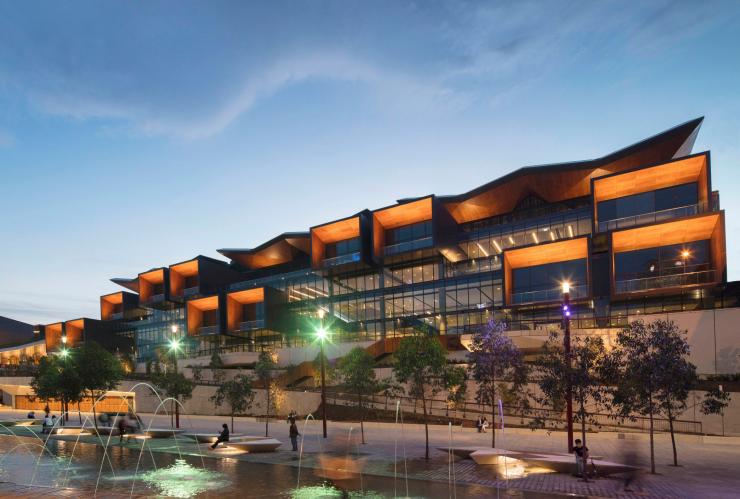 Located on the iconic Sydney Harbour, ICC Sydney is more than an outstanding venue. It is an incubator for ideas, a champion for change, and advocate for community. "For us at ICC Sydney, hosting events is about much more than the numbers. The venue is a champion of change and community, with deep local connections," says ICC Sydney CEO Geoff Donaghy.
The venue is recognised internationally among its peers for its smart and strategic use of global meetings to shape the city and build the innovation economy. Opened in 2016, the venue is the result of A$1.5 billion development intended to build a space that accounts for the future demands of the meetings industry. With sweeping views of the city and water, the venue is uniquely designed with its internal and open-air event spaces. Theatre capacities range from 2,000 to 9,000 and there is 35,000 sqm of internal exhibition space, which includes 32,600 sqm arranged over two floors of exhibition halls with an additional 2,400 sqm of multiple purpose event space. The venue also boosts the largest ballroom in Australia with views of the water and city.
"It is a very modern space," explains Sammut. "Logistically, RoboCup is a very complicated event to run because there are hundreds of teams coming from around the world with different power requirements and security demands. The organisers had to build 20 different arenas for the different competitions. ICC was really good at handling all of that."
He also praised the location of the venue. The students worked long hours and were able to quickly and easily access restaurants and lodging within walking distance. "For a competition where people tend to work for as long hours as they can on these robots, they like to be close by. One of the big factors is location and everything was close," says Sammut.
ICC Sydney sits at the intersection of Sydney's academic, cultural and technology districts. Not only do guests have access to world-class meeting spaces, but outstanding restaurants, diverse entertainment and smart businesses are nearby. The venue is also located within walking distance to more than half of Sydney's 33,000 hotel rooms and 5 miles from Sydney International Airport. There are multiple transport options including road, light rail, train and ferry.
RoboCup is only one of the many major international and national tech events held at ICC Sydney this year. Other events hosted this year include Amazon Web Services, Salesforce World Tour, Adobe 2019 Symposium, and SMACC (Social Media in Critical Care).
In fact, 10 percent of the international events hosted at ICC are based in the technology sector. On a local level, ICC Sydney also hosts innovation events on almost a weekly basis. It is this intersection of local and international collaboration in support of technology, entrepreneurship and innovation that is shifting the entire groundwork of its economy and knowledge base.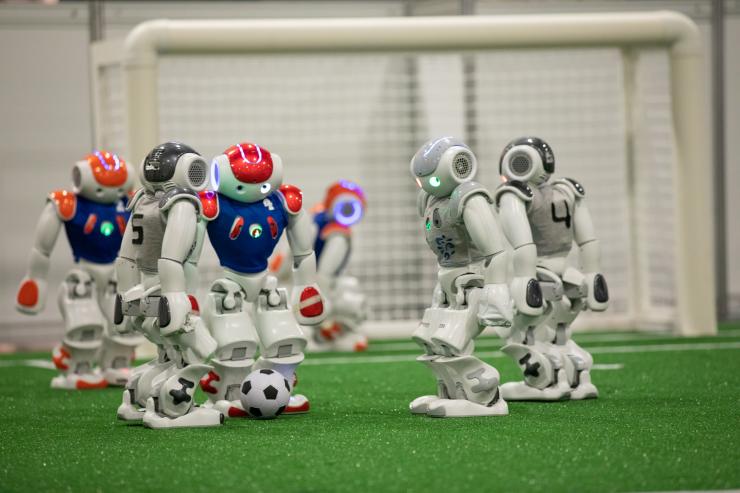 ICC Sydney sought out to foster community and collaboration since before its door opened. "Since before ICC Sydney's opening, we understood how important an innovation brand is for a city. Sydney has a strong tourism and leisure brand, but we have sought to shift this focus onto the brains of the city and how clients are able to connect with this when they bring their events to the city," explains Donaghy.
ICC Sydney's industry-leading Legacy Programs was designed to expand the intellectual capital of an event across the city. The legacy team works with event organisers to identify opportunities that advance the social or sustainability goals of an event while crafting new relationships and partnerships with local organisations.
The Legacy Program also enriches delegates' experience by providing clients with a platform to connect with the community and give back across five dedicated streams including Creative Industries, Innovators and Entrepreneurs, Generation Next and Sustainable Events.
"Through the Innovators and Entrepreneurs steam, we are fostering innovation and connecting clients with Sydney's burgeoning startup scene including the Sydney Startup Hub, which provides working space for innovators, entrepreneurs and investors," says Donaghy. In fact, ICC Sydney's 2019 More Than a Venue campaign highlights the many ways that the venue connects clients to Sydney's top innovators and entrepreneurs.
The venue's team went beyond what is expected to take on the role of ambassador. Its goal is to build Sydney's branding as a hub of innovation and attract more events based on technology and innovation.
Business Events Sydney also plays an important role in crafting opportunities for collaboration and technological advancement in Sydney. BESydney CEO Lyn Lewis-Smith is particularly focused on the role that innovation-based conferences play in developing a knowledge economy.
Her organisation is built on the foundational belief that business events drive trade, industry, investment, high-yield tourism and global talent acquisition. They serve as the global meeting point to exchange ideas and reveal innovations and kickstart networks and collaborations.
"BESydney is targeting global meetings that we believe can contribute to our city's transformation, bringing in global conversations on smart cities, artificial intelligence and the new economies," Lewis- Smith said at IMEX Frankfurt in May.
As such, Sydney might well be the epitome of the Australian spirit, eager to explore new frontiers. It is taking a holistic and multidimensional approach in its ascent as an international destination for technology, innovation and entrepreneurship. Its leaders recognise the critical role that events play in its development and the symbiotic relationship that it has created between international events participants and the local community.