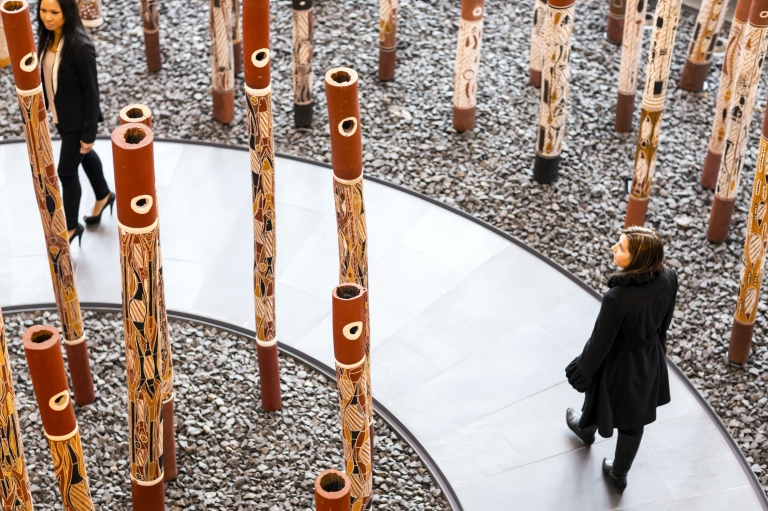 Art, Food and Wine in Canberra
As the nation's capital, Canberra offers access to some of Australia's most prestigious venues, including national galleries, museums and government buildings. A wine region renowned for cold-climate wines and wildlife reserves right on its doorstep add to the appeal. Discover more about Canberra on this three-day itinerary.
What to know

Three-day program
21 must-do experiences in the Australian Capital Territory
Canberra Airport is a seven-minute drive from the city centre

Day 1: Native animals, art and a deep-space encounter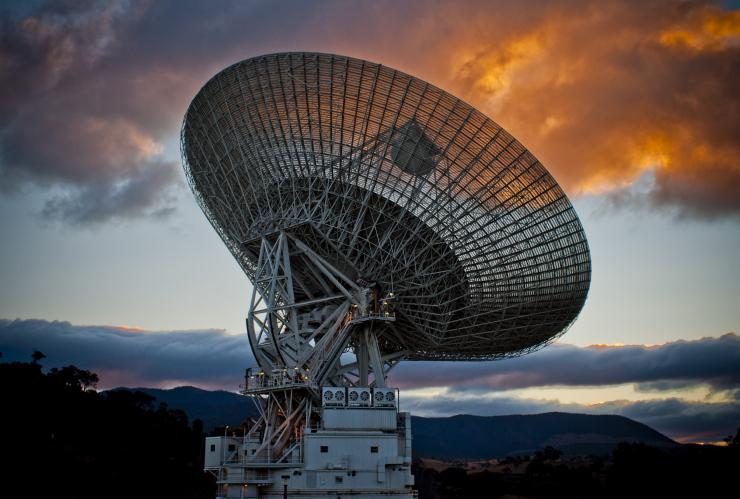 Morning
Visit the National Gallery of Australia for a private breakfast, either in Gandel Hall, which can host up to 350 guests seated and cocktail functions for up to 900 people, or in a marquee at the Sculpture Garden Restaurant on the shores of Lake Burley Griffin, which can host up to 80. Once you've finished your meal, take an exclusive tour of the gallery's internationally celebrated works of Australian art and exhibitions from around the world. Next, travel 40‑minutes by car east to Tidbinbilla Nature Reserve, where a local ranger will teach you the history of the land, and Indigenous tool and weapon crafting techniques.
Afternoon
Taste a traditional outback lunch of native bush foods at a historic woolshed before trekking through Tidbinbilla's wetlands in search of the elusive platypus. During your tour, you might also spot koalas in the eucalypt forest or see your ranger feed pelicans by hand. Stop in at Tidbinbilla Tracking Station at the Canberra Deep Space Communication Complex, where an astronomer will explain the secrets of the skies and Australia's role in getting man to the moon.
Evening
Return to town and visit Canberra Glassworks, to relax over pre-dinner drinks after crafting your own glass vase, tumbler or paperweight with the help of a professional artist. Then travel 10 minutes by car to the National Arboretum for dinner in the Margaret Whitlam Pavilion. This impressive space can host up to 80 people for a seated dinner or 138 for a cocktail function, with a menu from acclaimed local chef Janet Jeffs of Ginger Catering.
Day 2: Cellar doors, croquet and gallery tours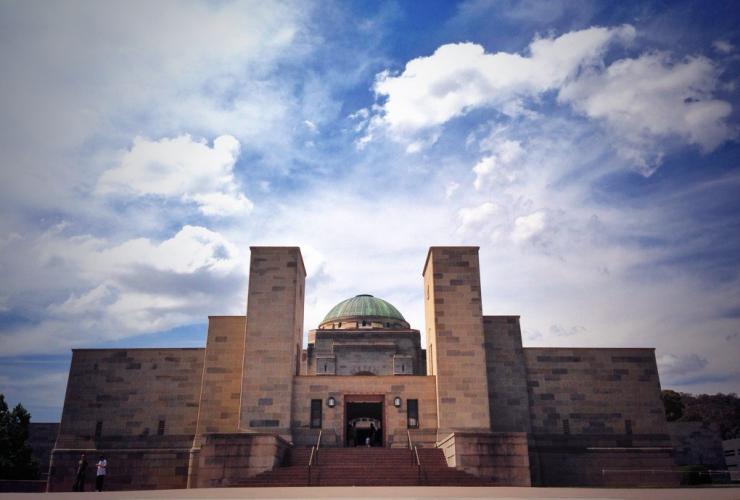 Morning
After breakfast, head out of town for a tour of the boutique wineries that surround Murrumbateman, a 40‑minute drive north of the city. The Canberra District Wine Region is more than 160 years old and renowned for its cool-climate wines. It's also home to charming cellar doors where your group can sample fine wines, enjoy culinary delights, try the art of wine blending or attend a food-pairing masterclass. Discover some of the region's top Shiraz and Riesling wines at Clonakilla, Helm Wines, Eden Road and Mount Majura.
Afternoon
Enjoy lunch at the family-run Poachers Pantry smokehouse and winery in Springrange. The Smokehouse Restaurant can host groups of 12 to 100, and the Marquette can accommodate larger functions for up to 300 people. You'll have a chance to sample regional delicacies, such as kangaroo prosciutto and smoked local trout, paired with wines from the family's Wily Trout Winery. Upon returning to the city, enjoy high tea in the Tea Lounge of the Hyatt Hotel Canberra, then challenge the team to a croquet match at Canberra Croquet Club, near Parliament House in Yarralumla. Afterwards, increase your understanding of the Australian people – their identity, creativity, history and culture – with a private tour of the National Portrait Gallery.
Evening
Spend the evening wining and dining among the exhibitions, artefacts and great works of art from Australia's military history at the Australian War Memorial. After taking a guided tour of the galleries and Hall of Memory, eat dinner in Anzac Hall, where it is considered lucky to dine under the wings of the 'G for George' aircraft that hangs from the ceiling. The lower level of Anzac Hall can host 350 people, while the mezzanine can accommodate 100. Before the first course is served, watch the Memorial's 'Striking by Night' sound and light show.
Day 3: Explore Canberra form the air, lake and land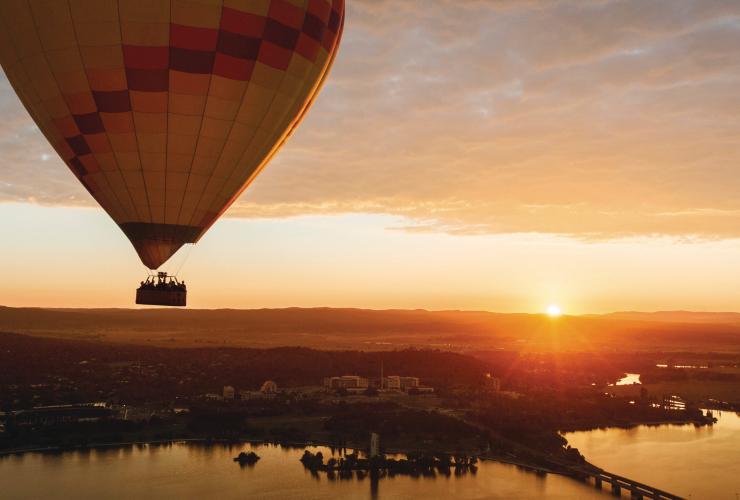 Morning
At sunrise, soar over the city with Balloon Aloft Canberra while feasting on a gourmet breakfast. After floating down to land on the grounds of Old Parliament House, soak up the sights from the city's centrepiece: Lake Burley Griffin. Canoe, sail, paddleboat, row or windsurf across the peaceful waters for a unique view of Canberra. Alternatively, ride bicycles along the winding, flat tracks that skirt the water's edge or take a guided Segway tour with Seg Glide Ride. 
Afternoon
Enjoy lunch at the National Museum of Australia. Take a tour of the museum's stunning social history exhibitions before dining in The Hall, which has seating for 360 people and features objects from the National Historical Collection. For smaller groups, choose the Bay Window, which has views over Lake Burley Griffin and room for 80 people, or the waterfront Peninsula Room, which fits 200. After lunch, visit the Royal Australian Mint to discover how Australia's currency is made, then create your own commemorative $1 coin to take home.
Evening
As the sun sets, absorb one last view of Canberra from the back of a limousine as you drive to Old Parliament House for drinks and canapés on the lawn of the Senate. Then head to the Great Hall at Parliament House for an exclusive gala dinner. This venue has played host to international dignitaries, including the Duke and Duchess of Cambridge, and can host 1,000 people for cocktail functions or 650 for banquet dinners, with welcome drinks served in the Marble Foyer. For smaller functions, book Mural Hall for 130 people or a private dining room for 20.