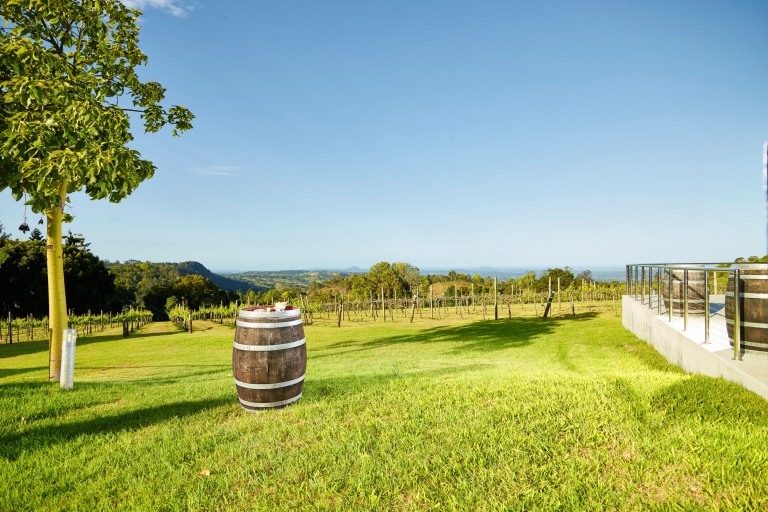 Explore the Sunshine Coast's Beaches and Farmlands
What to know

Three-day program
Visit the Sunshine Coast Hinterland, Fraser Island and Noosa
The Sunshine Coast Airport offers connections with major Australian cities. The Sunshine coast is a one and a half hour drive from Brisbane

Day 1: Visit Australia Zoo and the Sunshine Coast Hinterland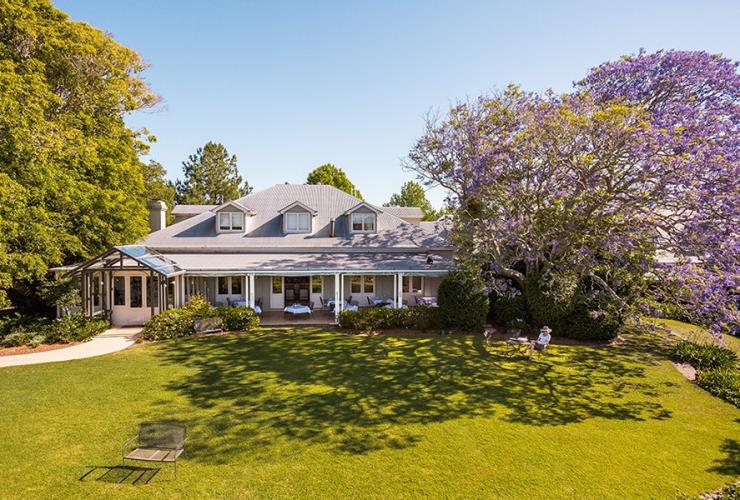 Morning
Begin your day at Australia Zoo, a 40-hectare (99 acre) wildlife park and conservation facility set up by the late Steve Irwin, 'The Crocodile Hunter'. Meet a keeper for a behind-the-scenes animal encounter with Australian wildlife, where you might feed a kangaroo, have breakfast with dingoes or take a wombat for a walk. Than get a team photograph with one of the native animals before watching a crocodile feeding demonstration. You'll then enjoy a fresh seafood lunch, where a local conservationist will join you to share insights on Australia's unique wildlife and habitats. For large-scale events, Australia Zoo can accommodate up to 10,000 people.
Afternoon
After lunch, take a drive north through the lush farmlands of the Sunshine Coast Hinterland and enjoy a bespoke, chef-guided food trail through the region. You'll visit local producers, such as Maleny Cheese Boutique Cheeses and The Ginger Factory in Yandina, and specialty farmers' markets, where you can sample local cheese, wine, beer, chocolate and fruit. Then visit Flame Hill Vineyard & Restaurant in Montville for a tasting of its estate-grown wines.
Evening
Continue on to Spicers Clovelly Estate in Montville. This beautiful homestead is set on nine hectares (22 acres) of farmland, surrounded by grand fig trees, jacarandas, and groves of magnolias and gardenias. After checking in, relax with a massage or facial at Spa Anise. Then for pre-dinner drinks, serve cocktails on the Library Deck; treat your team to a food and wine matching session with the hotel's sommelier; or arrange a wine-blending competition. Afterwards, indulge in a seven-course degustation menu of fine local produce at the estate's award-winning restaurant, The Long Apron.
Day 2: Discover Fraser Island's natural wonders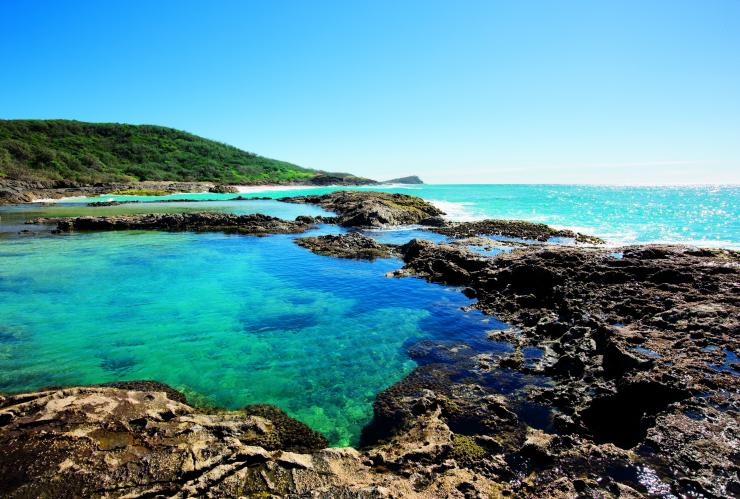 Morning
After breakfast, travel by helicopter or small plane to Fraser Island, off the coast of Hervey Bay. The world's largest sand island, Fraser Island stretches for 120 kilometres (75 miles) and is home to rainforest walks, coastal drives and more than 100 freshwater lakes. As you step onto the pristine sands of Eastern Beach, you'll be greeted by a red carpet, porters and awaiting Hummers that will transport you along the beach for lunch at an intimate setting overlooking the ocean.
Afternoon
Make the most of Fraser Island's idyllic weather by exploring the isle at your leisure. Highlights include swimming at Eli Creek and taking a dip in the natural jacuzzi of the Champagne Pools on the eastern tip of the island. Or explore further by taking to the water on canoes.
Evening
As night falls, enjoy an alfresco dinner at your hotel, with live music from a local band.
Day 3: Journey from Fraser Island to Noosa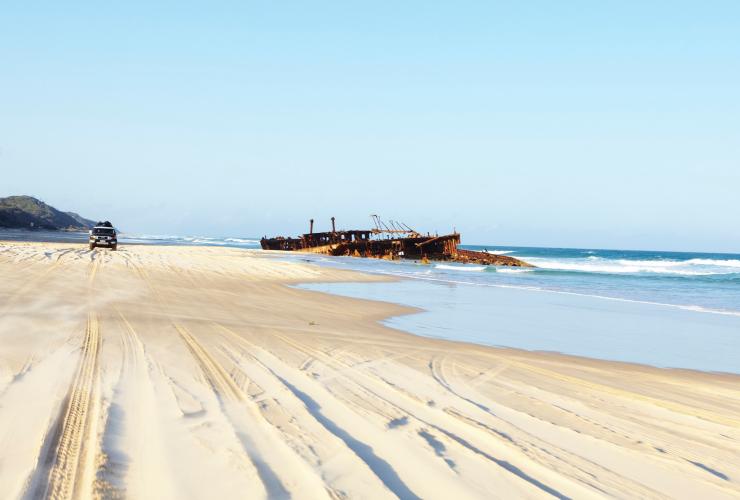 Morning
After breakfast at your hotel, embark on an exclusive four-wheel-drive tour of Fraser Island, cruising past birds and dingoes on the beach. Explore the SS Maheno shipwreck lodged on the shores of 75 Mile Beach, then continue on to see the Pinnacle Coloured Sands at the northern end of the island. On your return route, take a rocky off-road path inland, where you'll find lakes as well as lush rainforests and wetlands.
Afternoon
Enjoy a gourmet picnic lunch beside the clear blue waters and white sandy shores of Lake McKenzie. Afterwards, you'll leave the island on a luxury vessel and travel to Noosa, back on the mainland. Depending on the time of year, you may even spot migrating humpback whales and playful dolphins.
Evening
Enjoy sunset cocktails on Noosa Main Beach, followed by dinner under the stars in Noosa Woods parkland, with a menu of fresh local seafood. Return to Peppers Noosa Resort & Villas, surrounded by the Noosa National Park. Just a 500-metre (1,640 feet) walk from Laguna Beach and the shops and restaurants of Hastings Street, Peppers offers a choice of resort rooms and private villas, plus team-building experiences such as surfing lessons, cooking classes, morning yoga sessions and river cruises.