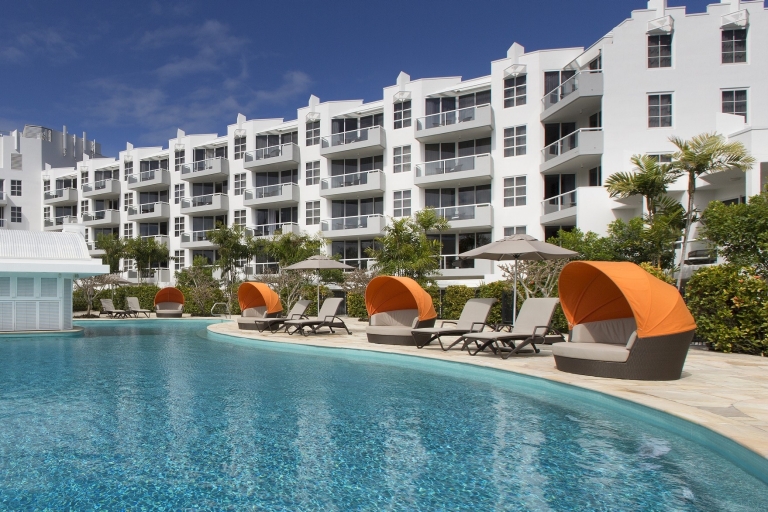 Sunshine Coast Accommodation
The Sunshine Coast has more than 3,500 rooms, ranging from international luxury hotels with ocean views to retreats in the rainforest.
Stretching across more than 150 kilometres (93 miles) of beachfront, the Sunshine Coast offers quality accommodation options for your next business event, including the recently updated Novotel Sunshine Coast Resort with direct access to the Sunshine Coast Convention Centre. Groups can also experience luxury at Peppers Noosa Resort & Villas or the Sofitel Noosa Pacific Resort Hotel.
Reward and inspire groups at Sunshine Coast Resorts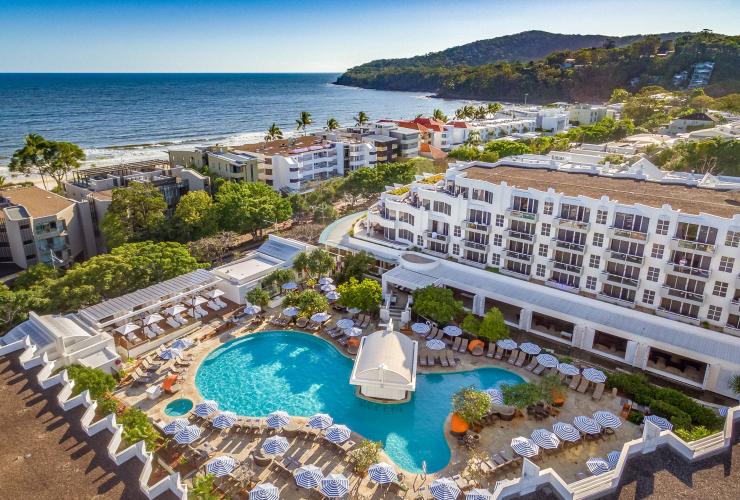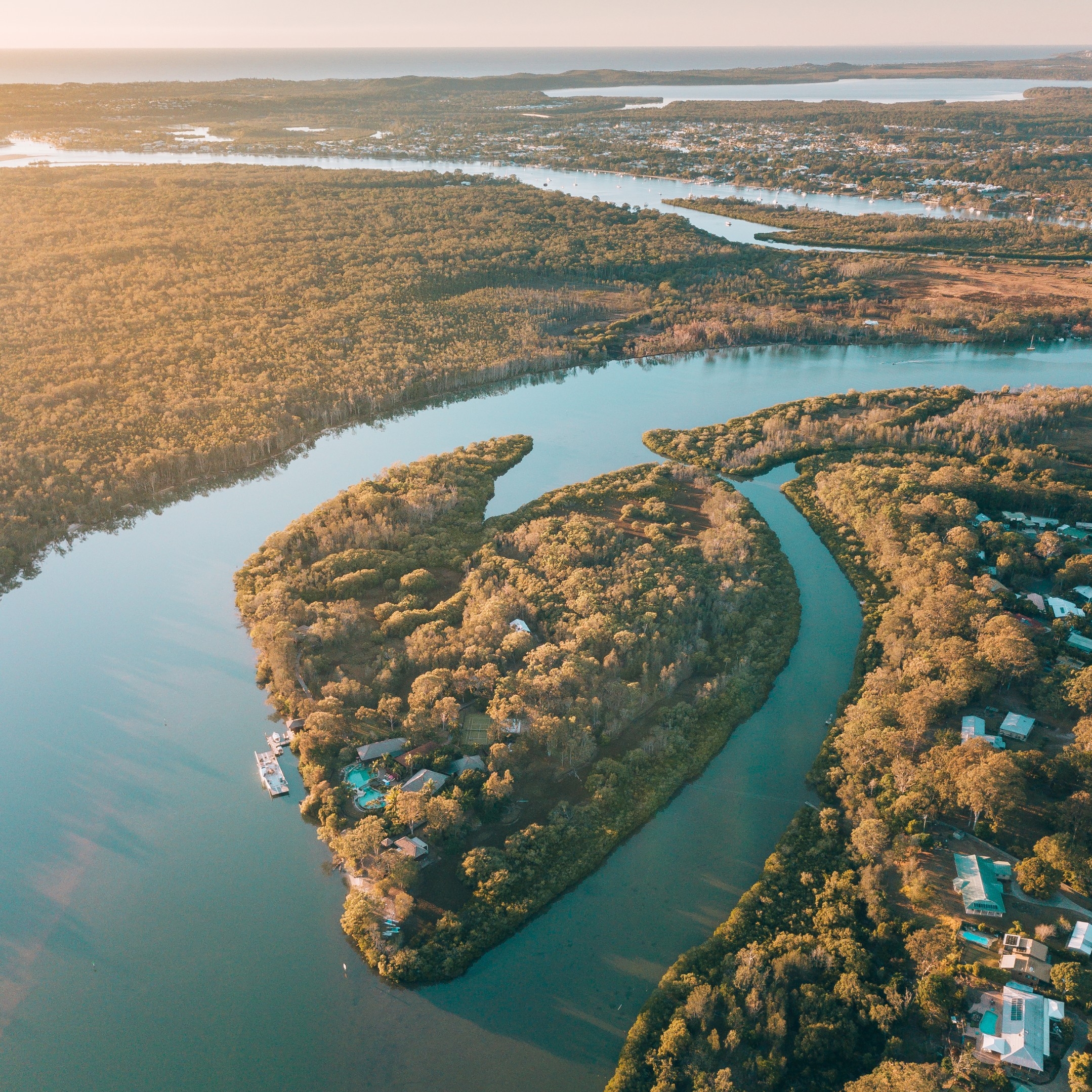 Did you know?
Located on the Noosa River is the intimate luxe resort Makepeace Island, owned by Sir Richard Branson. Book an exclusive stay, tailored for 22 guests for a secluded retreat with curated activities and bespoke dining.
One of the region's largest properties is the 361-room, four-star Novotel Sunshine Coast Resort. Recently transformed in 2019 with a new lobby complex and restaurant, the resort is ideal for business events with direct access to the Sunshine Coast Convention Centre. The waterfront hotel also features two on-site restaurants and a private, sandy lagoon.
Groups looking for luxury in Noosa can stay at the five-star, 199-room Peppers Noosa Resort & Villas. Nestled in Noosa National Park, the resort features serene views of lush green parkland and turquoise waters, and is just steps away from the bustling Noosa centre. Facilities at the resort also include on-site dining, conference and meeting rooms, pool bar and a private lookout with direct access to Noosa National Park.
The 176-room Sofitel Noosa Pacific Resort Hotel also provides a luxurious stay in the heart of Noosa's Hastings Street. The five-star resort is ideal for business groups with eight meeting rooms on-site and the capacity to host up to 200 guests for larger events. Groups can also take advantage of the resort's restaurants, three bars and proximity to Noosa's famous beach.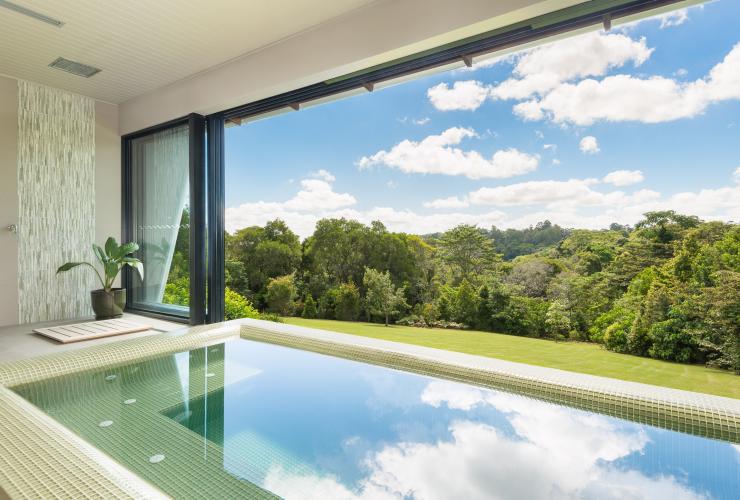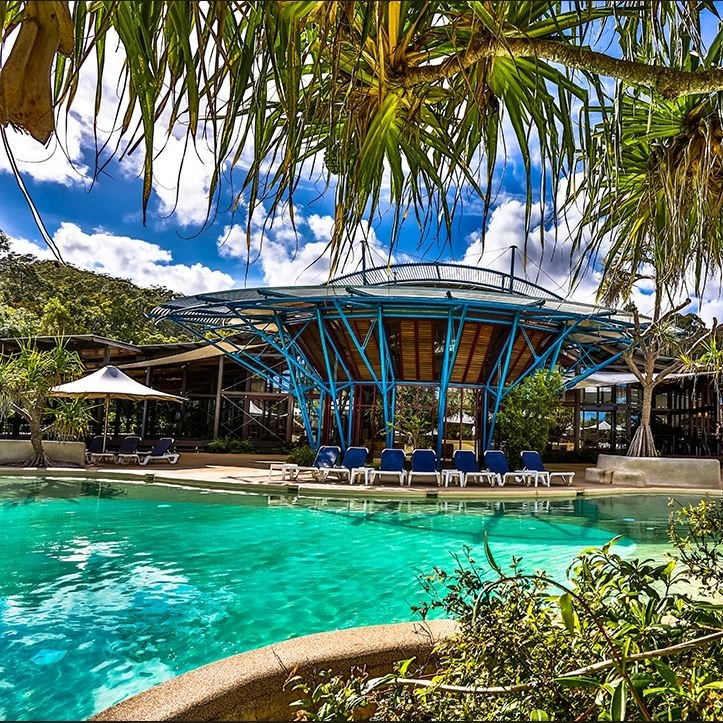 Sunshine Coast tip
Kingfisher Bay Resort, located on the World Heritage-listed Fraser Island, offers 152 hotel rooms, 110 two and three bedroom villas and a range of indoor and outdoor venues.
Step away from the coast and enjoy the tranquil luxury of boutique accommodation in the Sunshine Coast hinterland. Located in the rainforest near Maleny, the 22-room Spicers Tamarind Retreat offers an intimate setting for small groups with meeting room capacity of up to 25 guests.
In nearby Montville, the 19-room Spicers Clovelly Estate is surrounded by the verdant hinterland hills and offers a peaceful retreat with three venues on site. Both properties offer first class dining and luxury spas.
Located near the Glass Mountains, these hinterland resorts are just 40 minutes from the Sunshine Coast Airport or 70 minutes from Brisbane and have close proximity to Sunshine Coast attractions.
Other Sunshine Coast Quick Guides