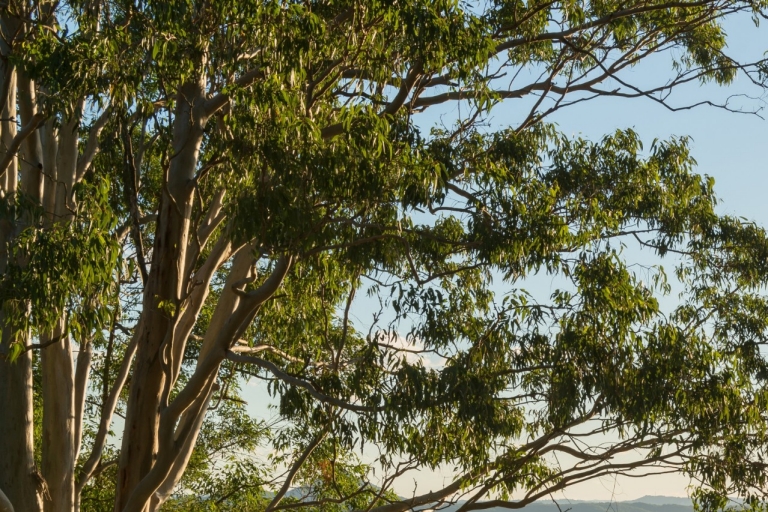 Just ninety minutes' drive north of Brisbane, the Sunshine Coast offers a broad range of venues and event spaces.
From outstanding conference centres, to paddock to plate dinners in the Hinterland or evening drinks at wildlife sanctuaries, you'll find it tough to beat the Sunshine Coast for outstanding venues in natural settings.
Unique venue spaces on the Sunshine Coast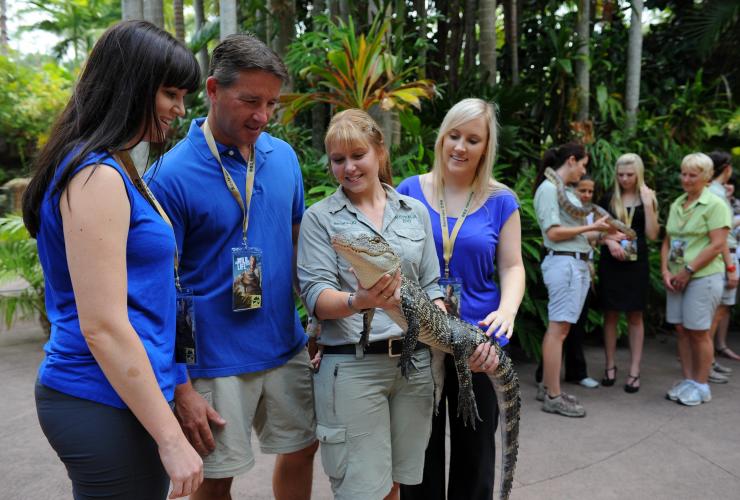 Gather at one of these Sunshine Coast venues
The Events Centre Caloundra is a dedicated event space on the Sunshine Coast, accommodating 1,000 guests for seated events or 1,300 for cocktail functions. The Events Centre is one of the largest function centres on the Coast with fine dining, high tech staging and equipment for large and small events.
People, Plates & Places is an innovative restaurant without walls. With a focus on local producers and farmers, they create 'plate to paddock' experiences for groups who want to connect with where their food comes from. Outdoor dinners, for up to 190 guests, see plates taken to the place where the food is grown and the people bring it to life with their personal stories and passion for quality, sustainable and local produce.
Groups looking for a unique event space, look no further than Australia Zoo. For groups of 50 or more, enjoy a three-course dinner surrounded by tranquil Australian bushland or chat over cocktails and canapés overlooking the Crocoseum during a live crocodile show.
Sunshine Coast Convention Centre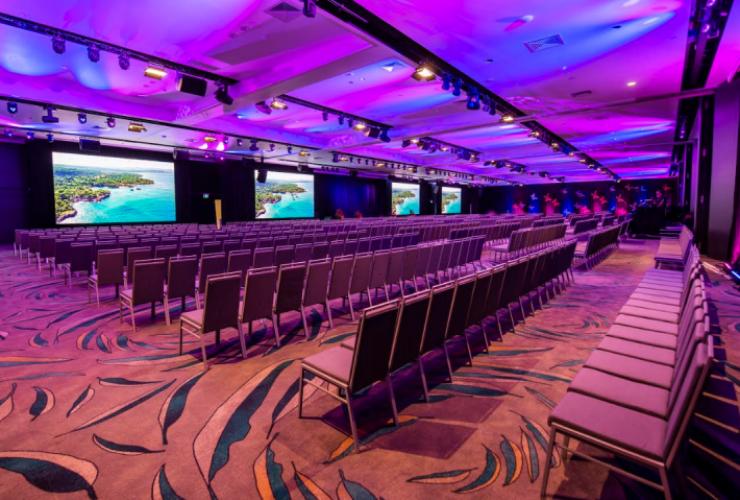 Where technology meets nature
The new purpose-built Sunshine Coast Convention Centre (SCCC) is located within a landscape of bushland and beach at the Novotel Sunshine Coast Resort, offering creative indoor and open spaces that will bring your next business event to life.
Within the convention centre and the resort, there is capacity for up to 2,500 people and accommodation for up to 1,400 guests, though business groups of as little as 10 are welcome. In May 2019, the Centre completed its extension with the opening of the new purpose built 'Minyama' room - meaning many or plentiful in the traditional Gubbi Gubbi language. Minyama is over 1,500 sqm/ 16,145 sq ft, comfortably accommodating a 1,500-delegate conference and can be combined with existing rooms to create a larger convention space.
Other Sunshine Coast Quick Guides