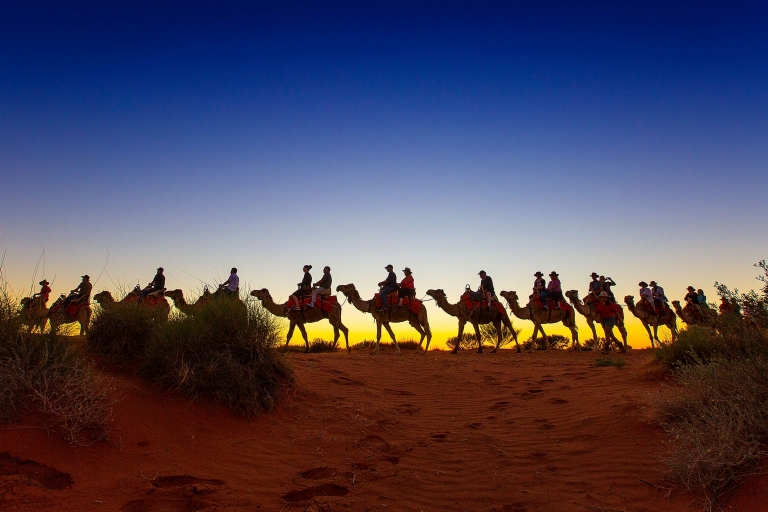 There are many ways to traverse Australia's wide-open landscapes during your next Australian incentive. These out-of-the-box modes of transport will make the journey just as memorable as the destination.
Arrive at your destination with a roar by hiring a fleet of motorcycles and riders as a surprise transfer. Australia's first registered Harley Davidson motorcycle tour company is based at Uluru, with two decades of experience. Uluru Motorcycle Tours can transport your delegates to and from Uluṟu's various viewing areas in style on an authentic Harley Davidson Heritage Softail motorcycle or three-wheeler trike.

A transfer via luxury yacht is sure to delight delegates, plus it's an excellent way to bypass busy city traffic. Nestled on one of the world's most famous harbours, Sydney is no stranger to water transport, and nor is Sydney Harbour Exclusive. Boasting a fleet of luxury charter boats and superyachts, diamond-standard service and immaculate attention to detail, the team at Sydney Harbour Exclusive are experts at tailoring transfers for business events groups. Delegates will be so busy admiring Sydney's sights, they'll hardly realise they're being transferred from A to B.
A tried and tested transfer option; a helicopter never ceases to impress. It's an excellent way to cover longer distances – with bonus aerial views of Australia's diverse landscapes and cityscapes - plus delegates will feel like royalty as they touch down at their hotel or event venue in style. For an incentive program based at Emirates One&Only Wolgan Valley in the Greater Blue Mountains, a 45-minute helicopter trip with Sydney Helitours is the ultimate way to arrive at this luxurious retreat and offers birds-eye views of Sydney Harbour on the way.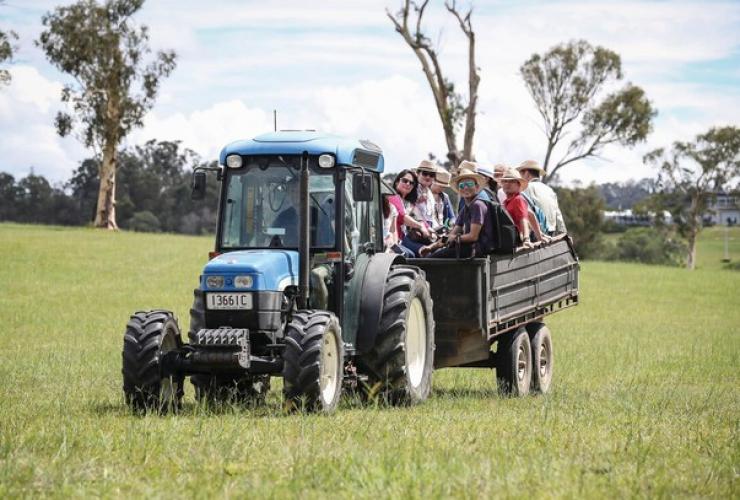 A transfer by tractor will certainly be a memorable one. This transport method is best suited to private, rural properties where you can move delegates from the main venue to a secret location on the property for a pop-up experience. Sirromet Wines in Mount Cotton did exactly that at Business Events Australia's signature incentive showcase Dreamtime in 2017; guests were treated to a progressive dining experience which included being transferred by tractor to a scenic forest for one of the courses.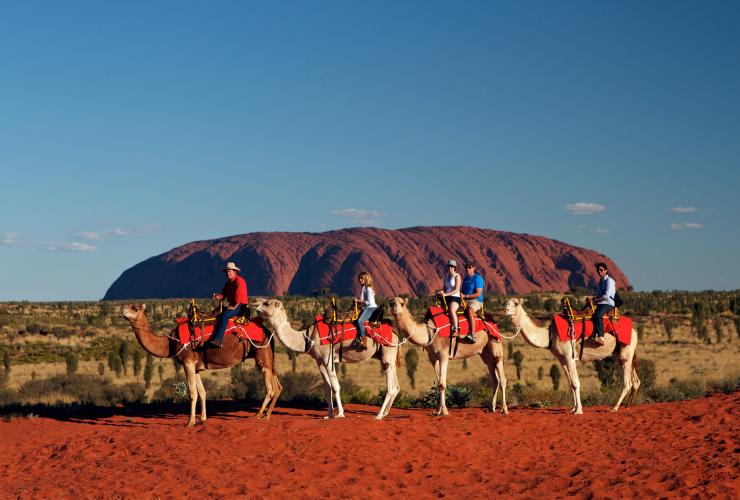 Camels are not only an ancient form of transport, but also a clever way to incorporate an authentic outback experience into an incentive program. Two of Australia's most famous locations for camel tours are Broome in Western Australia's Kimberley region, and Uluru in the Northern Territory. Liven up an itinerary by transferring guests via camel to a surprise picnic on Cable Beach with Red Sun Camels or a champagne sunset viewing of Uluṟu with Uluru Camel Tours.

For a VIP experience that suits a smaller group, transfer delegates from their city hotel to nearby wine regions in a timeless vintage sports car like the classic 1966 Mustang convertibles owned by Barossa Unique Tours. Guests will feel like rock stars as they whizz past lush, green vineyards and magnificent architecture, en route to a fabulous degustation lunch at one of the region's many winery restaurants.
Using the pedal power of a hired rider, a pedicab (also known as a cycle rickshaw) is an innovative and eco-friendly way to transport delegates between city hotels and venues while they relax and soak up the sights. Green Cabs operates pedicabs in Melbourne, Brisbane and the Gold Coast and the pedicabs can be custom branded, so keep this resourceful transfer method in mind if you're considering basing a future incentive program in one of these cities.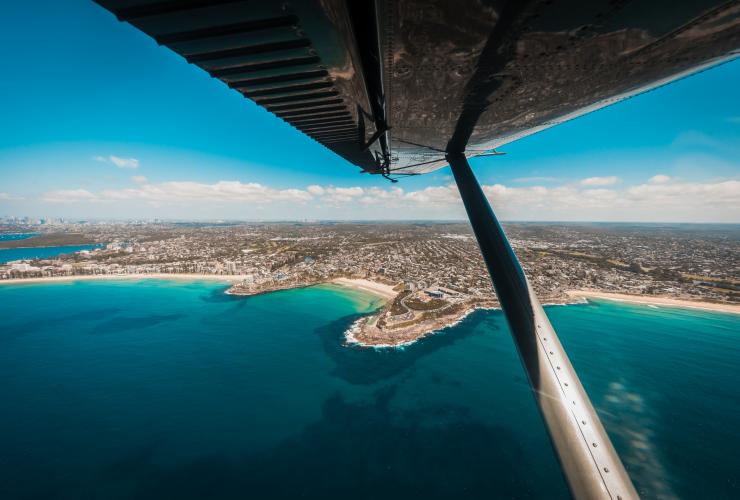 A seaplane's versatility makes it a handy option for transfers to waterfront venues or between islands. In the Whitsundays, seaplane transfers with Hamilton Island Air are an excellent way to hop between islands and fly out to the famous Whitehaven Beach. In Sydney, Sydney Seaplanes can transfer guests from Sydney Harbour to locations such as hatted restaurant Jonah's Whale Beach and Broken Bay Pearl Farm, and in Perth, Swan River Seaplanes can whisk guests to Margaret River or Rottnest Island in a jiffy.

Synonymous with 1970s beach vibes, a vintage Kombi van is the perfect way to add a dose of seaside nostalgia to your next Byron Bay incentive program. Byron Bay Kombis has a small fleet of beautifully restored Kombis and can tailor tours and transfers to your needs, incorporating stunning scenery and iconic local sights en route to your destination of choice.