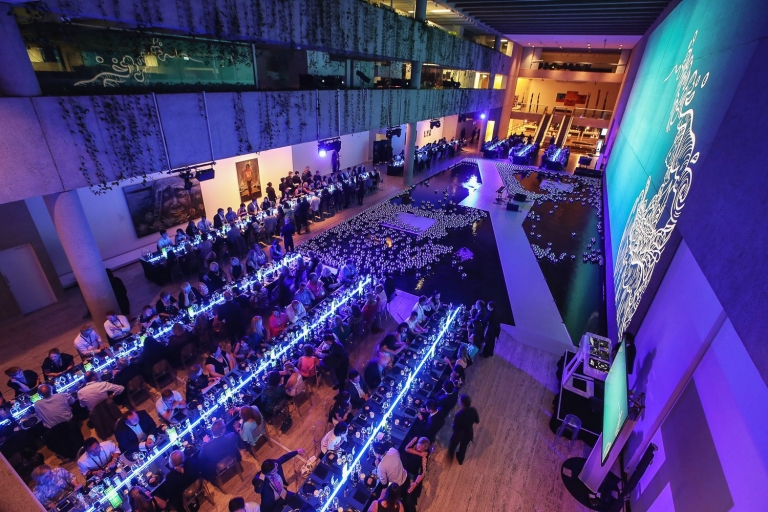 Dreamtime is Tourism Australia's signature incentive showcase held bi-annually.
Dreamtime provides international business events planners with the opportunity to meet and network with Australian industry and experience Australia's exceptional business events offering first-hand.
Who attended Dreamtime 2017?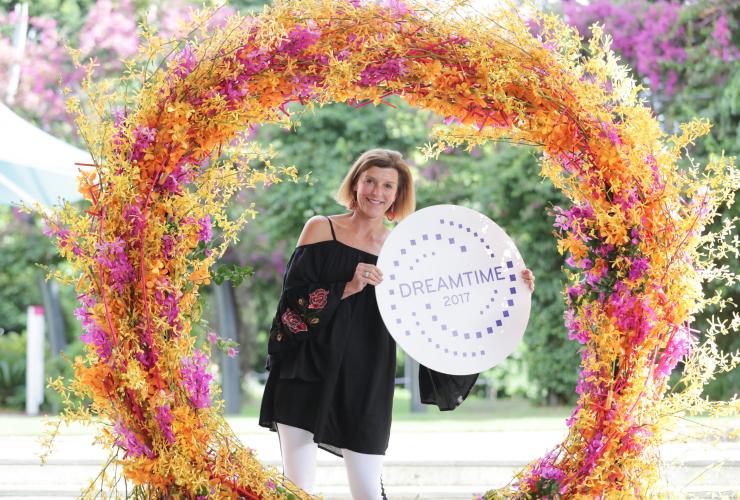 Ninety five qualified incentive planners, 19 international and domestic business events media who discovered first-hand Australia's diverse, innovative and creative event delivery capacity and incentive products and experiences.
Brisbane program highlights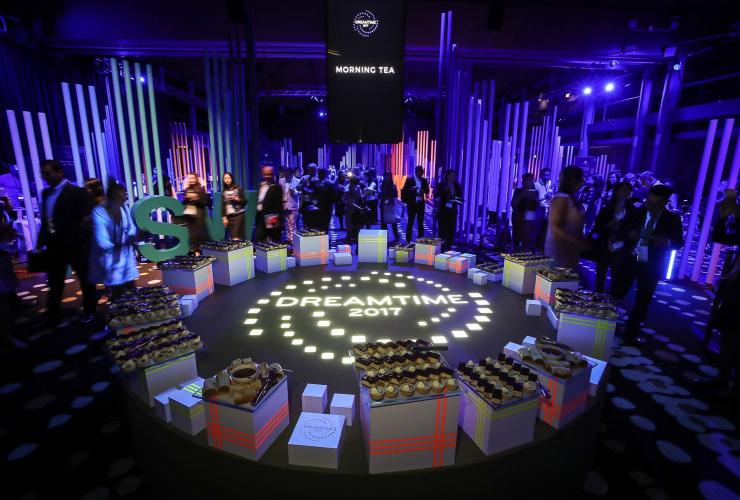 As a fun, connected and creative city, Brisbane has a solid record of hosting major international events, including the G20 Brisbane Summit, the World Science Festival, and the recent Congress of the International Society of Biomechanics 2017. As a city undergoing a period of major redevelopment, incentive planners and media got to experience all the exciting new developments coming to this city including a preview of the Howard Smith Wharves development.

Business Session:
A day of pre-scheduled appointments kicked off Dreamtime at the Brisbane Convention and Exhibition Centre, following an opening ceremony designed to showcase Australia's creative event delivery. Delegates experienced creative technology at The Innovation Hub, featuring interactive virtual reality and augmented reality experiences.
Welcome to Brisbane:
Following the Business Session, Australian industry and international sellers continued to network and build relationships at the Dreamtime welcome event held at River Bar & Kitchen, owned by one of Australia's most renowned chefs and restaurateurs, Matt Moran.
A sundrenched breakfast:
Dreamtime attendees enjoyed a tropical themed breakfast before showcase day began at the South Bank Piazza 2000-seat open air amphitheatre.
Showcase Day:
Buyers and media enjoyed some of the best of the host city and surrounding areas during the Brisbane Showcase day – including bespoke experiences at Sirromet Winery, Spicers Hidden Vale and Kooroomba Lavender Farm.
Dreamtime Dinner, The Watermall, Queensland Art Gallery (QAG):
Fluorescent lighting, menus written in invisible ink and tables with in-built LED light centerpieces that were choreographed to change in sequence with performances provided a dramatic setting for dinner. Guests discovered the unique experience of hosting an event in a working art gallery as they enjoyed dinner alongside artist Yayoi Kusama's current installation at QAG, Narcissus Garden 1966/2002, which consists of hundreds of mirrored spheres floating on water. As guests dined, Australian artist Sophia Mary Mac created a piece of live digital art inspired by Dreamtime 2017 which was projected on The Watermall's 24 metre by 9.5 metre (31.2 feet) wall in real time.
Educational program product and experience highlights