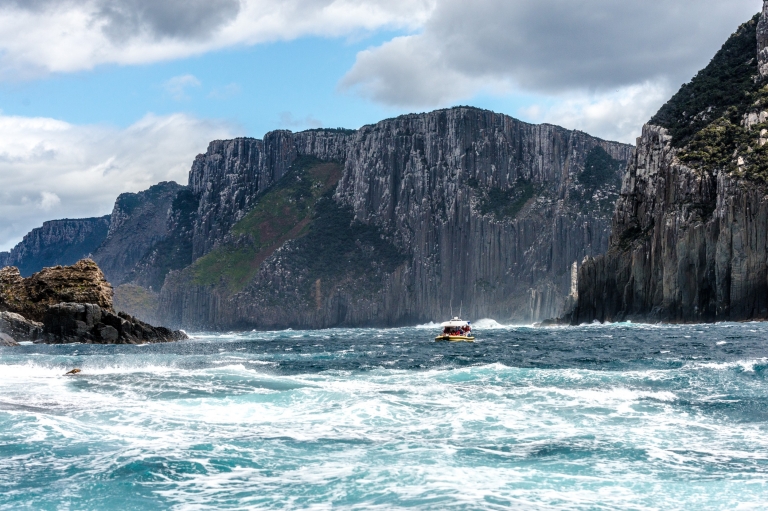 Starting in Hobart, explore the city and discover the beauty of Tasmania's wilderness by sea, land and air. Visit Hobart's cultural icon Mona, sample Hobart's waterfront dining scene, then head northwest to stay in Tasmania's wild heart on Lake St Clair near Cradle Mountain.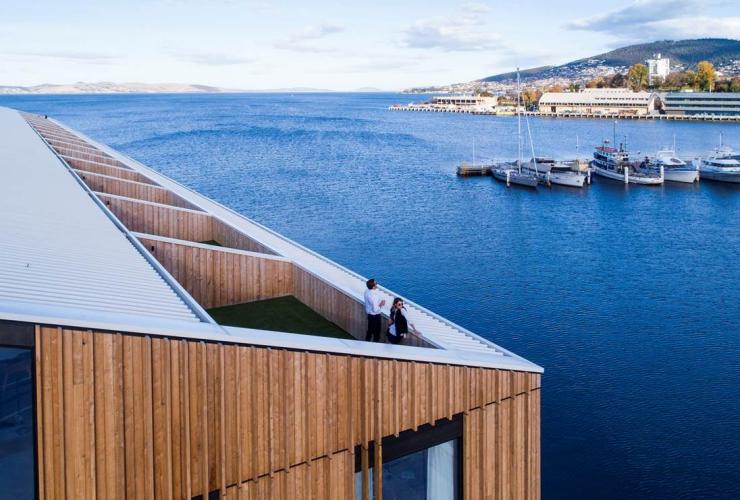 Land at Hobart International Airport and enjoy the scenic car ride to handsomely designed harbourfront hotel MACq 01 located on a former bustling market wharf. Beeline to the hotel's in-house Old Wharf Restaurant for coffees and brunch. Here talented head chef Simon Pockran – formerly of Saffire Freycinet – champions Tasmania's outstanding local produce.
After settling in, head across the wharf to hop aboard a river cruise with Tasmanian Boat Charters. While you explore the western shoreline and cliffs of Sandy Bay by boat, the Above & Beyond charter seaplane will pick up your guests in small groups for a bird's eye tour of Hobart, landing alongside the boat and swapping over passengers. This family-run company also owns Meadowbank Wines which will supply its award-winning Riesling for the cruise.
Once back in Hobart, MACq 01's Master Storyteller will meet you at the dock and take you on a private tour of the local Wapping district, through the old wharves and across to the new. Then it's time to freshen up for dinner at swanky waterside restaurant The Glass House with floor-to-ceiling windows and a toothsome selection of the state's finest seasonal produce.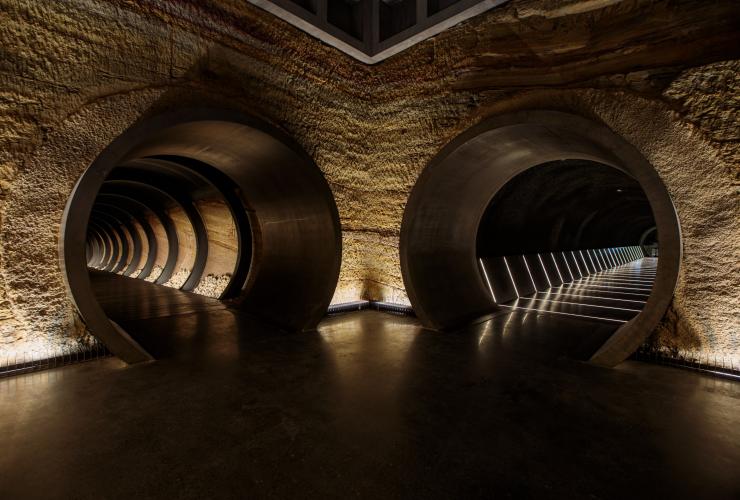 It's an early morning start at sea with Pennicott Wilderness Journeys' Tasmanian Seafood Seduction chartered tour. You'll cruise the pristine southern waters all the way down to Bruny Island on the hunt for wild abalone, oysters and sea urchins.
It's back to dry land for a quick pit stop at MACq 01 and then onto your next water journey aboard your VIP chariot, the Mona Roma catamaran. Enjoy all the food, drink and party perks of the Posh Pit as you sail out to the Museum of Old and New Art (Mona). Upon arrival it's straight to the Cellar Door for a private Moorilla winery tour and tasting, followed by an exploration of the often weird and always wonderful collection of Mona.
Come nightfall enjoy a guided tour of light artist James Turrell's works, followed by a long table feast down in the depths of the museum, in the Void, 13 metres underground and surrounded by looming art installations. Then it's a moonlit boat ride back to MACq 01.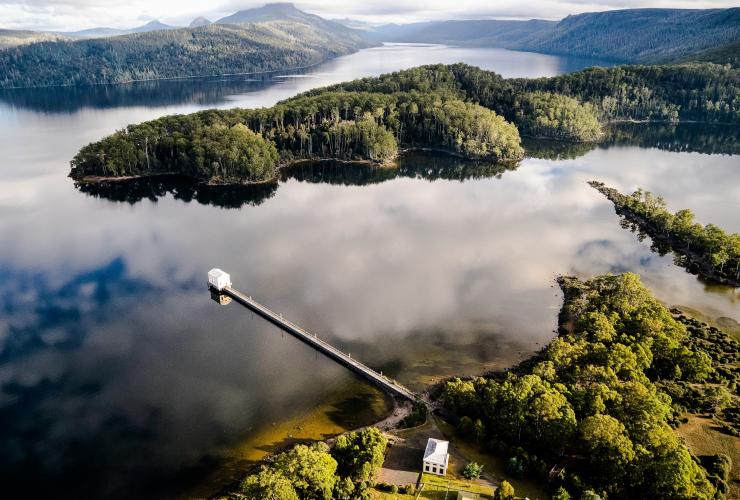 Tuck into the incredibly pretty breakfast plates at North Hobart spot Born In Brunswick, where the staff are serious about their coffees and specialise in pour over brews. Then it's out to the airport to catch your chartered helicopter ride with Rotorlift. Take in the spectacular sweeping views as you head northwest towards Cradle Mountain and land on the banks of Lake St Clair.
Walk the 275-metre-long (902-foot) boardwalk out to your accommodation that is The Pumphouse at Pumphouse Point. Take a short guided walk through the nearby giant myrtle forests with local wilderness expert Erin Hibberd and learn about the native flora and fauna and the Aboriginal cultural heritage of the area.
Once back at Pumphouse Point and armed with a little regional knowledge it's a brief 15-minute car transfer to visit the 100 metre (328 foot) long sculpture by Tasmanian artist Greg Duncan titled The Wall in the Wilderness. This impressive feat of carving depicts the Tasmanian Central Highlands history, from its Indigenous foundations through to timber harvesters and hydro workers. Finish your three-day Tasmanian escape with a modern farmhouse-style dinner in Pumphouse's Shorehouse.