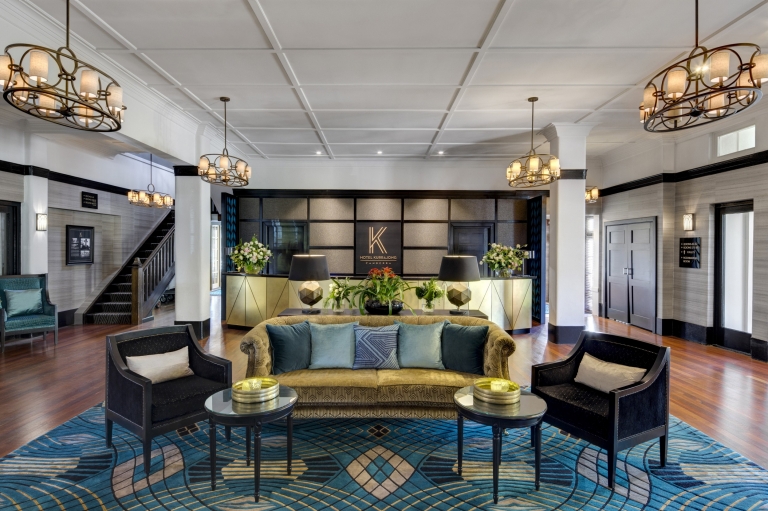 From five-star international hotels to boutique and heritage-listed lodges and resorts, the Canberra region has accommodation to suit all groups.
The Australian capital city offers more than 7,500 rooms, many within a short distance of the National Convention Centre Canberra. In recent years Canberra has welcomed a constellation of new hotels, all architecturally forward thinking and inspired.
Accommodation in Canberra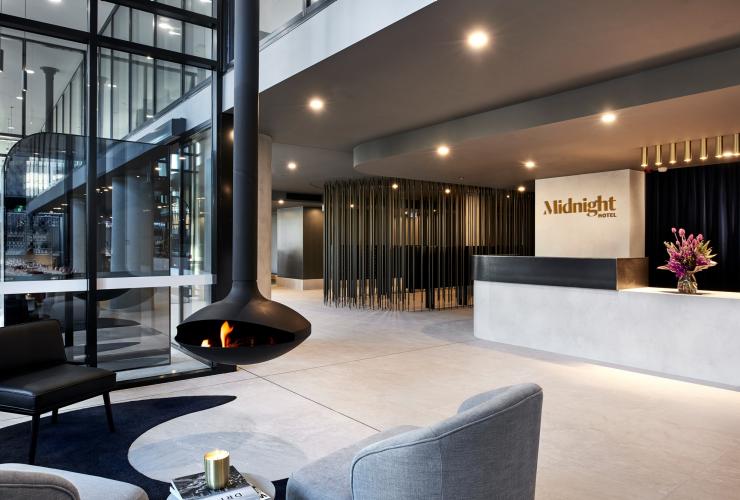 From treasured historic hotels to the city's newest
The Midnight Hotel from Marriott International's Autograph Collection is centrally located and just five minutes' drive from the city centre. The hotel offers 199 stylish rooms, including seven suites, with bespoke Australian artwork and premium amenities. There is also an in-house restaurant and bar for groups to take advantage of during their stay.
One of the city's most historic hotels is Hotel Kurrajong Canberra. The property first opened in 1926 at the birth of the nation's capital and since has become an integral part of the city's cityscape. Today the historic hotel offers 147 refurbished guest rooms with heritage character, as well as an on-site restaurant, bar and conference facilities.
While the 296-room Crowne Plaza Canberra, located in the heart of the city centre, is a short walk away from the National Convention Centre Canberra and the city's key attractions and government buildings.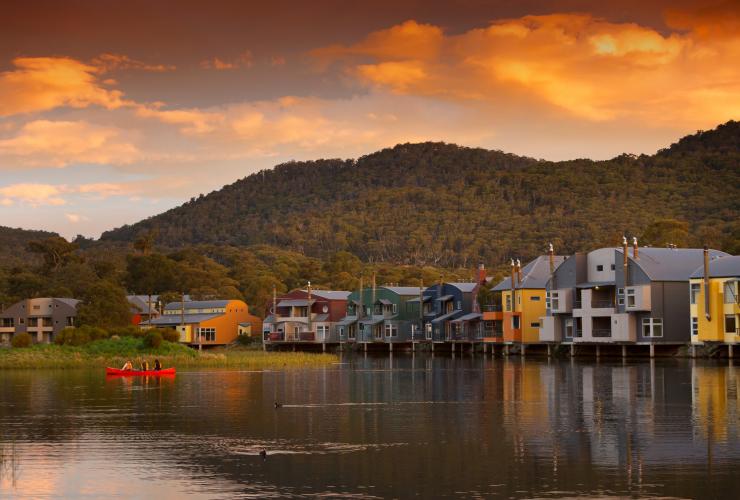 Experience the nearby Snowy Mountains from a boutique resort
Located two and half hours' drive away, in New South Wales, the Snowy Mountains are home to Australia's highest point, Mount Kosciuszko. Stay at nearby luxury ski resort Lake Crackenback Resort & Spa, nestled on 150 acres and surrounded by spectacular views. The resort offers a variety of boutique accommodation and is within easy reach to the region's experiences including skiing, snowboarding, fishing and horse riding.
Other Canberra Quick Guides