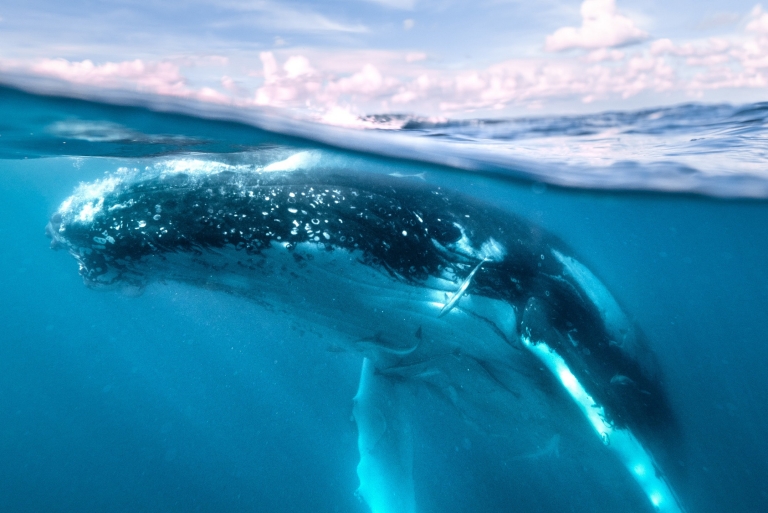 AUSTRALIAN WILDLIFE ENCOUNTERS FOR GROUPS
Australia is famous for its unique animals. From posing for a quokka selfie to having breakfast with a koala, groups will most definitely get a kick out of these up-close wildlife experiences.
Observe sea lions in their natural habitat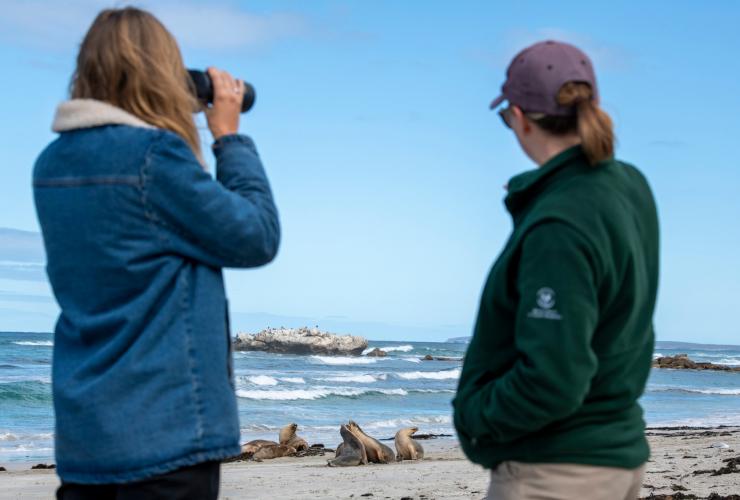 On the wild coast of Kangaroo Island in South Australia, groups can marvel at sea lions up close in their natural environment. Seal Bay Conservation Park is home to a resident colony of Australian sea lions which gather on the beach to rest and play. There are no barriers here, so groups can admire these creatures at close quarters. By arranging a tour through a commercial operator like SeaLink, groups of up to 50 guests can stroll among the sea lions on the beach led by an experienced guide.

Snorkel the Great Barrier Reef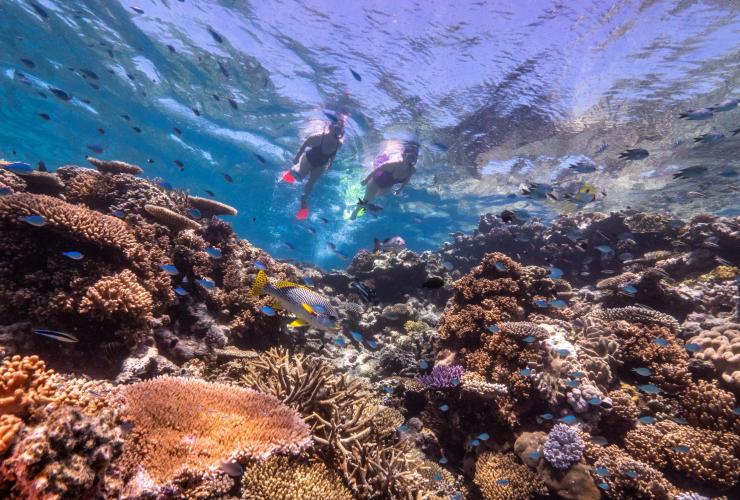 For an up-close marine life encounter, look no further than the Great Barrier Reef. Stretching for 2,300km (1429 miles) along Queensland's coast, this spectacular coral reef is teeming with marine life including more than 1,500 species of fish, six of the world's species of sea turtles and more than 30 species of marine mammals. Groups can access the Great Barrier Reef from as far south as Hervey Bay and all the way up to Cape York Peninsula in the tropical north. Chartered boat tours are an excellent way to experience the reef, or planners can splash out and buy out a resort island like Lizard Island or Hayman Island so guests can explore the nearby fringing reefs with ease.
Swim alongside a humpback whale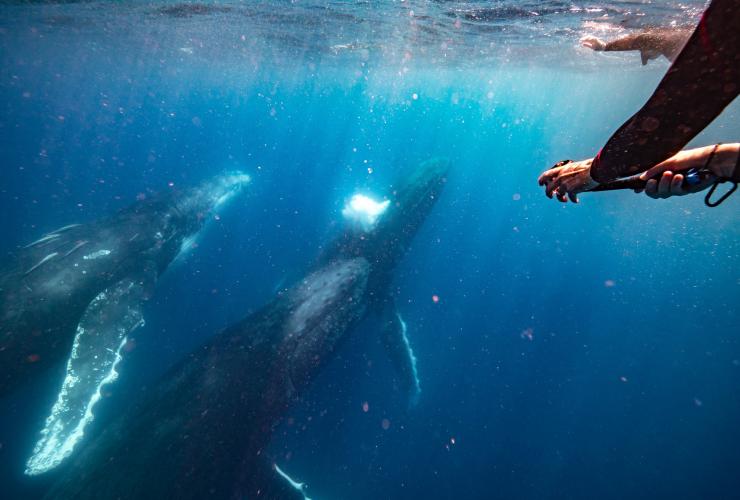 There are only a handful of places in the world where you can experience the thrill of swimming alongside a humpback whale - Australia is one of them. Popular Queensland incentive destinations the Sunshine and Fraser Coasts play host to seasonal humpback swim tours with Sunreef Mooloolaba and Hervey Bay Whale Watch. Limited to small groups to ensure minimal impact, the tours generally rely on a spotter plane to communicate whale movements to the boat, allowing the snorkellers to be dropped into the water at just the right moment to watch the whale swim past.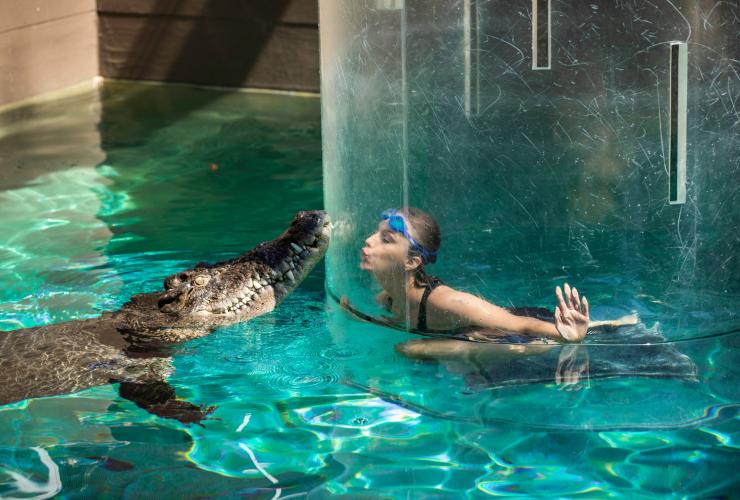 One of Australia's most exhilarating wildlife encounters can be had in the Northern Territory. Known for its abundant population of saltwater crocodiles, an incentive program in the Top End wouldn't be complete without a visit to Darwin's famous Crocosaurus Cove. Located in the heart of the city, this reptile park allows groups to get up close to a crocodile in a controlled environment via a range of experiences – most famously, the thrilling 'Cage of Death', which involves lowering guests in a croc-proof cylinder into a pool that contains a large 'salty'. The attraction can also cater for up to 1,000 guests for a cocktail-style event, and pre-arranged animal handlers can provide guests with the opportunity to hold a baby crocodile.

Have breakfast with a koala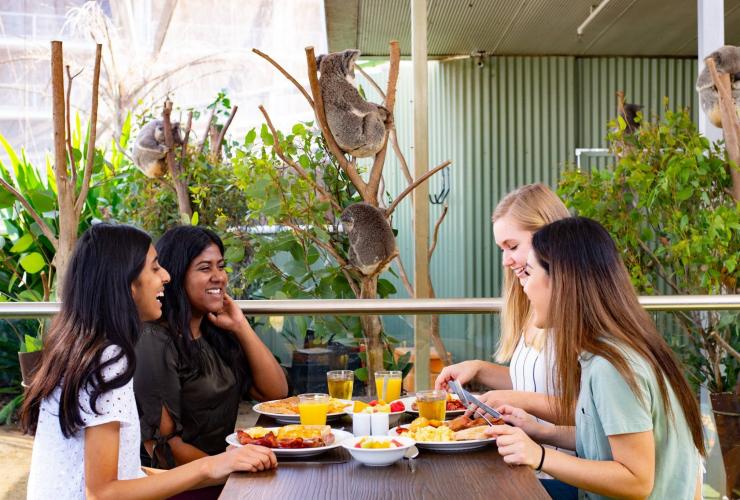 At WILD LIFE Sydney Zoo in Darling Harbour, groups can experience the novelty of having breakfast among the koalas. The experience – available for up to 35 guests – starts with a guided highlights tour of the zoo during the animals' most active time of day, after which guests will ascend to the Koala Rooftop to enjoy a hot breakfast surrounded by these cuddly creatures. Located close to a range of quality hotels and just a few minutes' walk from the ICC Sydney, this experience is an excellent way to kick-start a day of incentive activities or conferencing. Alternatively, planners can hire the 'Koala Rooftop' for up to 150 standing or 100 seated, and guests can enjoy sunset drinks and dinner whilst the koalas laze in the trees around them.

Watch wild penguins waddle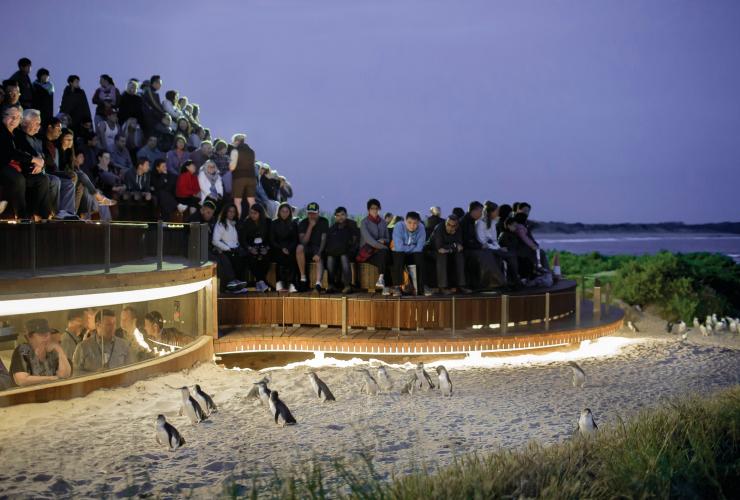 For an exciting wildlife experience only 90 minutes from Melbourne's city centre, it's hard to go past the Phillip Island Penguin Parade. Hosted by expert local rangers from Phillip Island Nature Park, groups can gather at the purpose-built viewing platforms at sunset to marvel at the resident colony of little penguins as they waddle ashore to their burrows after a long day at sea. With capacity for 148 guests in the privately bookable 'Penguins Plus' grandstand, 40 in the underground viewing area, and up to 2,100 in the general viewing area (perfect for large groups), this up-close wildlife encounter is an extraordinary experience to include on a future incentive itinerary.

Get acquainted with a quokka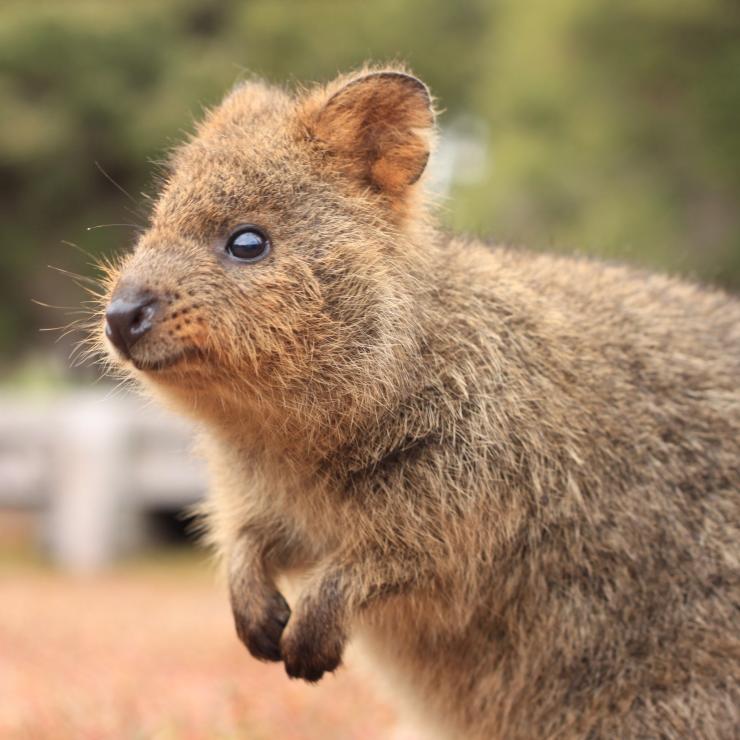 A trip to this picturesque island off the coast of Perth is well worth incorporating into a future incentive program in Western Australia, if only to meet the island's famous furry residents. Dubbed 'the happiest animals on earth' due to the way they smile for the camera, several thousand of these friendly native marsupials call Rottnest Island home. Day trips to 'Rotto' are available by seaplane, helicopter or charter vessel, or groups can choose to stay overnight at the luxurious Samphire Rottnest retreat.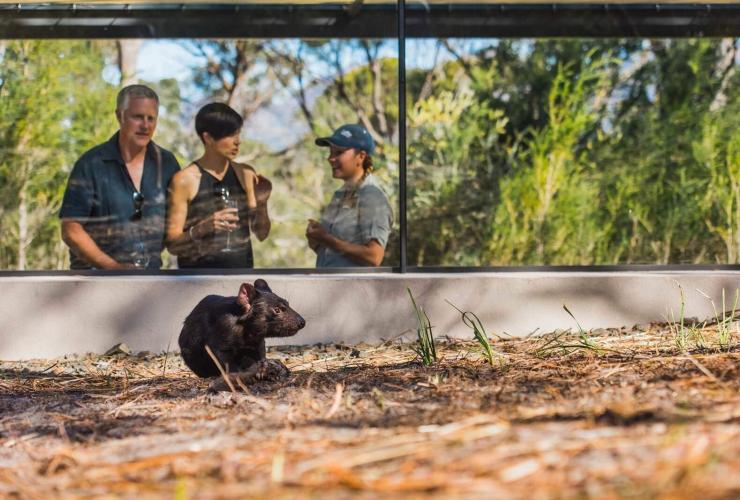 Spotting the elusive Tasmanian devil should be on any keen wildlife watcher's Aussie wish list. The good news for groups visiting Tasmania's Freycinet region is that they don't even have to leave their luxury hotel to do so. Onsite at Saffire Freycinet – one of the Luxury Lodges of Australia – is a free-range Tasmanian devil enclosure where guests can admire these endangered creatures up-close. The luxury 20-suite hotel is a major sponsor of Tasmanian devil research, and its one-hectare sanctuary accommodates mature devils that have been part of the devil breeding program - a luxury retirement home, of sorts. Groups can experience daily devil feedings and can 'adopt a devil' to contribute to vital ongoing research to ensure the survival of this iconic Tasmanian marsupial.
Important to note: Check with the wildlife operator in advance to ensure these experiences are available at the time of booking.