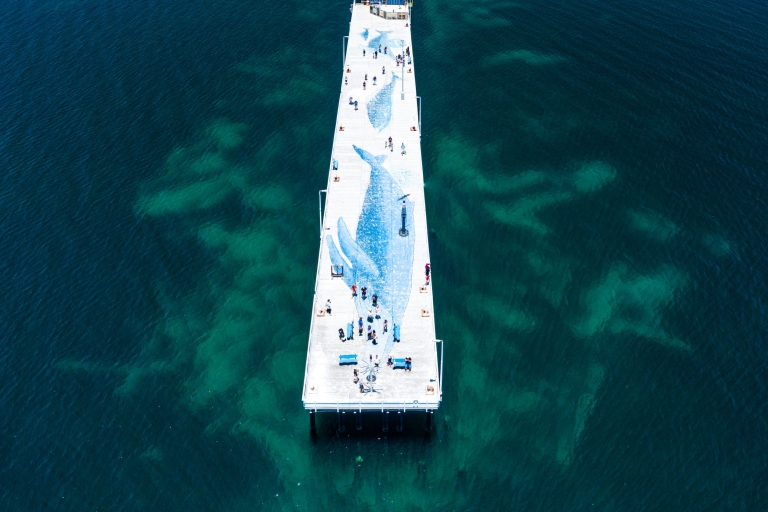 EIGHT AUSTRALIAN AQUATIC EXPERIENCES FOR GROUPS
There are many unique ways to incorporate Australia's beautiful beaches and waterways into your next business event. Dive into these aquatic activities for groups.
Sleep overnight on the Great Barrier Reef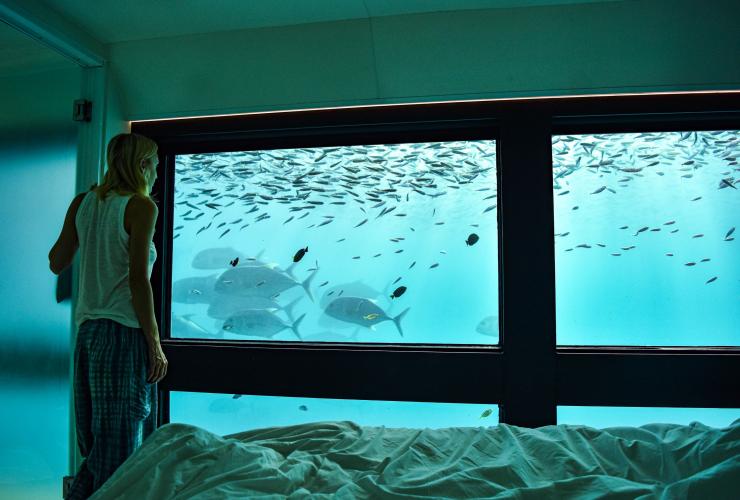 A trip to the Great Barrier Reef is an exciting activity for groups visiting Queensland's Whitsundays region. Cruise Whitsundays opened the impressive Reefworld pontoon at Hardy Reef in 2019, which can accommodate groups of up to 300 for exclusive use. Collectively with neighbouring Heart Pontoon, Cruise Whitsundays can host groups of up to 550 guests for a reef day trip which can include a cocktail-style or seated function, snorkelling and reef education. For smaller groups, planners can take things to the next level by surprising guests with an overnight experience on the top deck, where guests can fall asleep under the stars in one of 12 cosy Reefbeds . For top achievers, it's worth incorporating the two Reefsuites below deck, which are Australia's first luxury underwater hotel suites.

Set sail on Sydney Harbour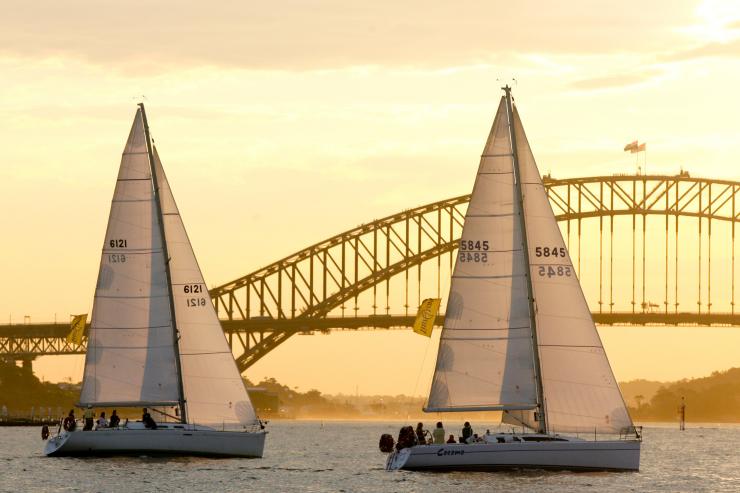 Teams can set sail across Sydney Harbour with the city's largest charter yacht company, EastSail. With a fleet of 17 luxury yachts, groups of up to 20 guests (or 49 guests for a motorboat) can charter a skippered yacht and enjoy a scenic sail past the famous Sydney Opera House and Harbour Bridge, before anchoring in a quiet cove to enjoy a glass of sparkling and canapés catered by The Grounds. If groups are seeking an adventurous team building activity, EastSail offers corporate regattas where groups of up to 200 guests will learn to sail under the guidance of qualified skippers as part of a fun half-day rally against their colleagues. Delegates can be as hands-on or off as they please – whether they choose to steer the boat and contribute to race tactics or to sit back and take in the spectacular views.
Take a deep dive at Busselton Jetty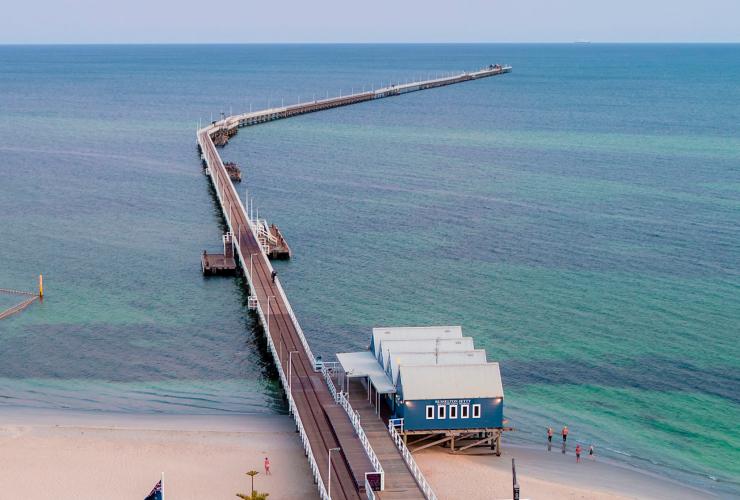 The seaside town of Busselton in Western Australia is home to the longest timber-piled jetty in the Southern Hemisphere, and there are several ways for groups to explore this impressive structure. The Busselton Jetty's electric jetty train can take up to 90 guests on the 1.7-kilometre (1.05-mile) journey to the jetty's end, with picturesque views over Geographe Bay along the way. At the tip of the jetty is an underwater observatory that can host up to 44 guests at one time for private tours. There's also the option for groups of up to 90 guests to enjoy sunset drinks and dinner in a marquee overlooking the water. New in 2022: Busselton Jetty is undergoing an A$32m development that includes the new Australian Underwater Discovery Centre, which will take the title of the world's largest natural aquarium with the world's largest underwater window. The Centre will have the capacity for underwater dining and will accommodate up to 200 guests for private events.
Swim with the sea lions in South Australia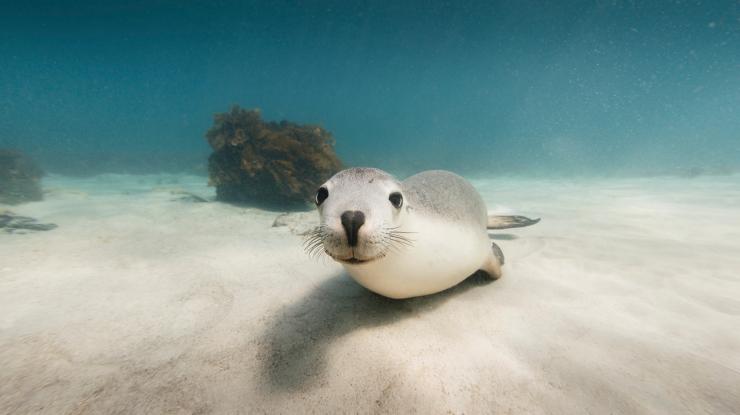 In South Australia, groups can swim with friendly sea lions off the coast of Port Lincoln. Part of the Australian Wildlife Journeys collective, Australian Coastal Safaris operates exclusive guided tours of the unspoiled Eyre Peninsula region, which includes taking guests to swim with a resident sea lion colony with local experts Calypso Star Charters. Up to 25 guests at one time don wetsuits and jump into the shallow waters of one of several small islands off the coast of Port Lincoln, for an up-close encounter with these playful 'puppies of the sea'. Australian Coastal Safaris can create bespoke itineraries for groups of up to 150 guests, which can include rotating between sea lion swims, oyster farm tours and four-wheel-driving through spectacular sand dunes.
Take a spin around Darwin Harbour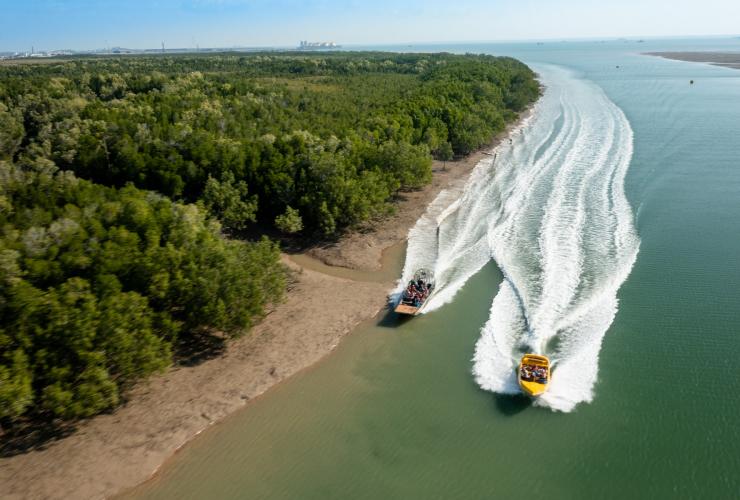 A thrilling way for groups to explore the waterways of the Northern Territory's city of Darwin is with Darwin Adventure Boats. Owned by National Geographic's Outback Wrangler Matt Wright, this tour takes guests on an exhilarating spin around Darwin Harbour in a custom-built V8 airboat or a super-fast jet boat, which each seat up to 12 guests. The tour includes cruising through the city's scenic mangroves and mudflats, where groups will have the chance to spot dolphins, crocodiles, and stingrays. An expert in adventurous incentive programs, Matt Wright's company Explore the Wild also boasts a fleet of helicopters, a catamaran, cruise boat and unique event spaces at Top End Safari Camp, providing plenty of exciting itinerary options. For a true Top End treat, arrange an appearance from Matt Wright himself.
Surf perfect waves in Melbourne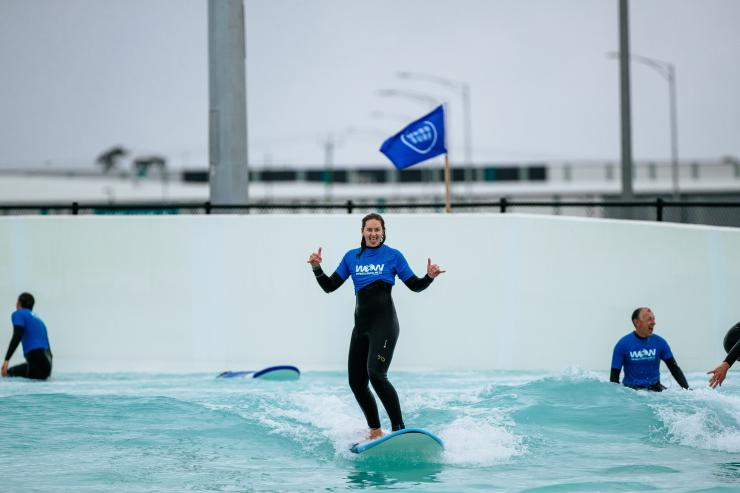 Groups visiting Melbourne can surf the perfect wave just five minutes from the Melbourne Airport at URBNSURF - Australia's first-ever surf park. There are plenty of options for groups of all sizes and surfing abilities, including the choice to hire all or part of the lagoon for up to 84 surfers at one time. Surfing lessons can be included, as can fresh food and beverage options from onsite restaurant Three Blue Ducks, which specialises in ethically sourced Australian produce. With an overall park capacity of up to 2,500 guests for major events, and several events spaces ranging from private cabanas, sprawling lawns and the Surf Academy itself, this multifaceted venue is an excellent option for a Melbourne incentive program.
Explore the pristine waters of Tasmania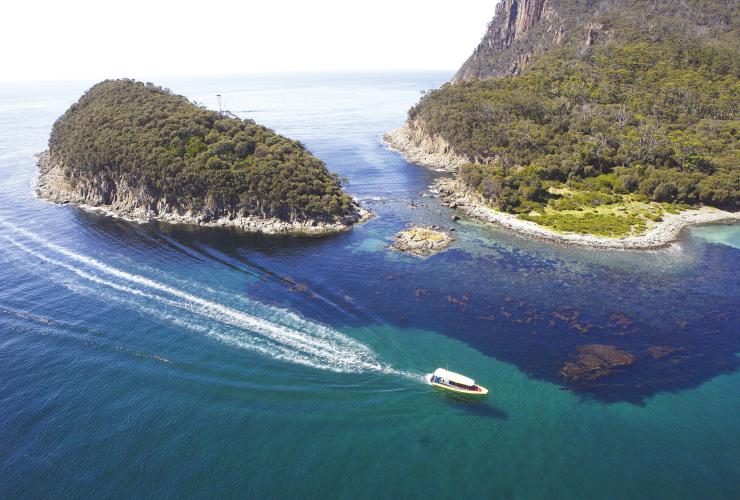 For groups visiting Tasmania, the state's pristine waters facilitate an array of aquatic activities. Family-owned operation Pennicott Wilderness Journeys was started by eco-pioneer Rob Pennicott back in 1999, and now has a fleet of 18 vessels, 14 buses and a 150-seat waterfront restaurant on Bruny Island - all of which are 100 per cent carbon offset. Business events groups can charter a boat and experience the magic of Tasmania's rugged land and seascapes, from fur seals and humpback whales to towering dolerite cliffs – or watch their guide gather wild abalone and sea urchins on the sustainable Seafood Seduction tour. To top it off, guests can feel good for doing their part by spending the day with one of Australia's leading eco-tourism operators, which generously supports a wide range of conservation and community causes.
Enjoy a floating picnic in Canberra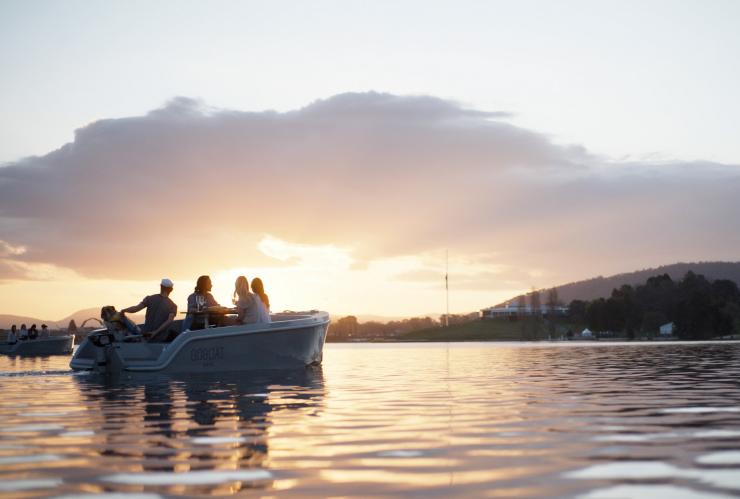 Located on the edge of the magnificent Lake Burley Griffin, the inland Australian capital of Canberra is not short of aquatic activities. Planners can create a unique and fun experience for groups by renting a fleet of picnic boats from GoBoat Canberra. These sustainable picnic boats are constructed from recycled PET bottles and are powered by a state-of-the-art electric motor which means no fossil fuels or pollution. They're easy to drive and seat up to eight guests per boat. With 12 boats in the fleet, groups of up to 96 guests can enjoy a floating picnic using the boats' built-in picnic tables. The company partners with local caterers Bean and Table, who can provide picnic goodies to suit groups' tastes and dietaries. The boats are licensed so planners can arrange to bring local Canberra wines onboard, too.
Published: 1 December 2021