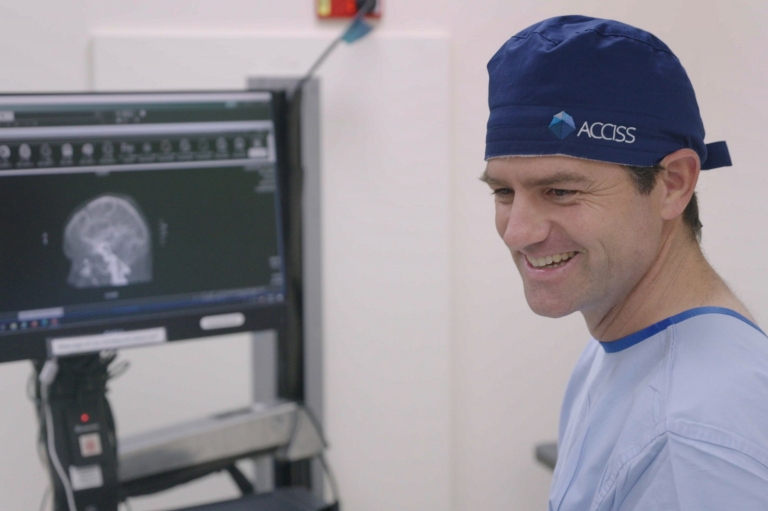 Changing lives with 3D-printed bones
Brisbane based plastic and reconstructive surgeon, Dr Michael Wagels, has changed people's lives with innovative world-first procedures using 3D-printed technologies.
It sounds like fiction: using 3D printed scaffolds to replace missing bone, which then promotes the regrowth of natural bone. But Australian plastic and reconstructive surgeon Dr Michael Wagels has pioneered the implementation of this exciting technology. He has performed several world-first procedures – with impressive results.
Wagels has dedicated his career to solving complex clinical problems. Working with a team at the Queensland University of Technology's Institute of Health and Biomedical Innovation, Wagels developed a surgical technique to implant biodegradable 3D-printed bone implants that incorporate a patient's own bone lining.
This helps the body to recognise the implant as a broken bone that needs to be healed, with the implant directing and supporting the growth of new bone. The implant also helps to minimise post-surgical complications, including the risk of infection, and give a more predictable outcome for the reconstruction of large bone defects.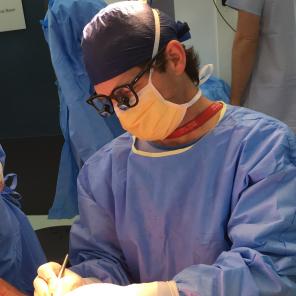 To hear people talking to me about how…they could see the potential for their own patients in another country, in another hemisphere, was something I hadn't prepared for.
Since developing this breakthrough, Wagels has led the establishment of the Australian Centre for Complex Integrated Surgical Solutions. This centre brings together a diverse range of expertise spanning surgery, anaesthesia, engineering, translational trials, industry and manufacturing. He has also taken on the Directorship of the recently launched Herston Biofabrication Institute, a multi-million-dollar collaboration with seven clinical research programs and advanced manufacturing capabilities.
Wagels' 3D-printed implants are now undergoing clinical trials, and they are showing promising results. They have already changed the lives of several people; saving limbs, restoring function and offering patients hope of returning to normal activities such as walking, working and travelling.
With his 3D-printed bone implants, Wagels is redefining the future of plastic and reconstructive surgery. And he has a bold vision for the future of this exciting technology.
Watch the video above to learn more about Dr Michael Wagels' ground-breaking work, including how an experimental procedure changed the life of his very first patient.