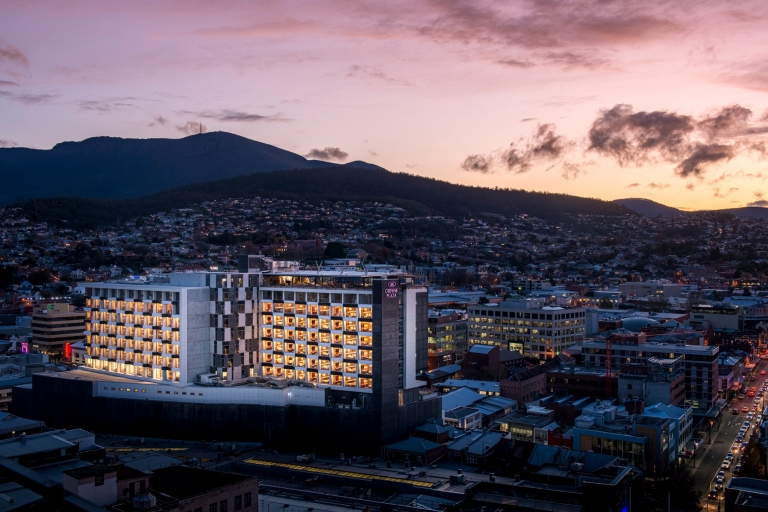 This harbour city recently welcomed a wealth of new premium hotels.
Hobart has a diverse range of accommodation options from historic hotels with heritage charm and boutique hotels filled with Australian artworks, to a luxury lodge located in Freycinet National Park. The city has more than 3,300 hotel rooms, with another 2,730 in development.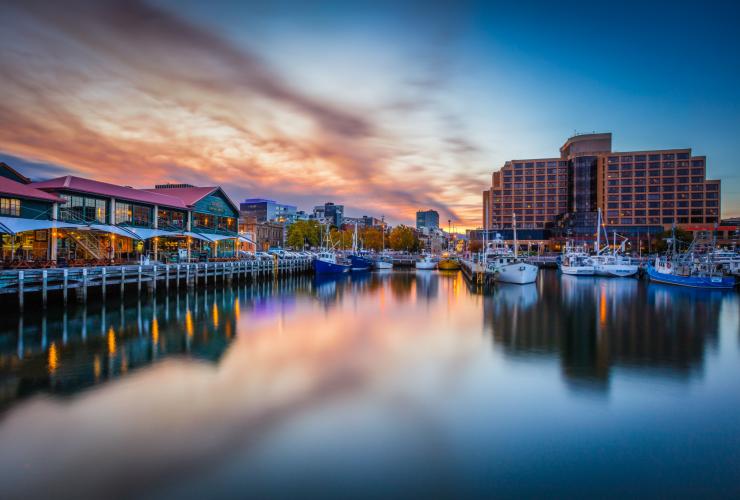 From new waterfront rooms to historic art hotels
Positioned in the heart of Hobart, the 244-room Hotel Grand Chancellor Hobart is an ideal hotel for its direct access to the Hobart Convention & Exhibition Centre which is conveniently located on-site. Groups can retreat to their guest rooms with relaxing views of the harbour and nearby mountains or dine at the on-site restaurant overlooking the waterfront.
Several new hotels have recently opened in Hobart, including Tasmania's first Vibe Hotel with 142 contemporary guest rooms over 10 floors. Among the facilities at Vibe Hobart are state of the art conference rooms and an on-site restaurant.
The new 296-room Crowne Plaza Hotel is conveniently located in the city's business and government districts. The property offers a 24-hour business centre, ample meeting space and onsite restaurant.
One of the city's most historic hotels is the Henry Jones Art Hotel, a five-star, 56-suite boutique hotel filled with Australian artworks. The hotel is housed in one of Hobart's oldest waterfront warehouses and reimagined as Australia's first dedicated art hotel. Groups can enjoy the hotel's 500 contemporary artworks or dine at the nearby Hunter Street, Hobart's premium dining precinct.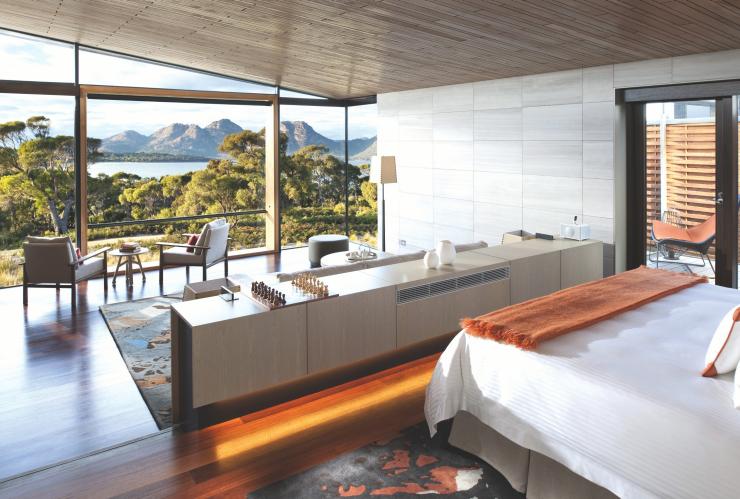 Nearby luxury lodges
Tasmania is home to a number of luxury lodges like the 86-room Peppers Cradle Mountain Lodge. Groups can experience a unique wilderness experience on the edge of the World Heritage-listed Cradle Mountain-Lake St Clair National Park, one of Tasmania's premier wilderness regions. The luxury lodge offers groups a choice of four dining options, premium conference space and numerous memorable activities including wildlife spotting and guided walks.
The award-winning Saffire Freycinet is ideal for smaller groups with 20 luxury suites amongst a natural landscape and alluring views overlooking the wide expanses of Great Oyster Bay. Saffire Freycinet is just two and a half hours' scenic drive from Hobart, or groups can arrive in style via a seaplane. The luxury resort features a restaurant, exclusive day spa, guest lounge and bar and offers a complimentary range of activities for groups to experience amongst Tasmania's raw nature.
Other Hobart Quick Guides