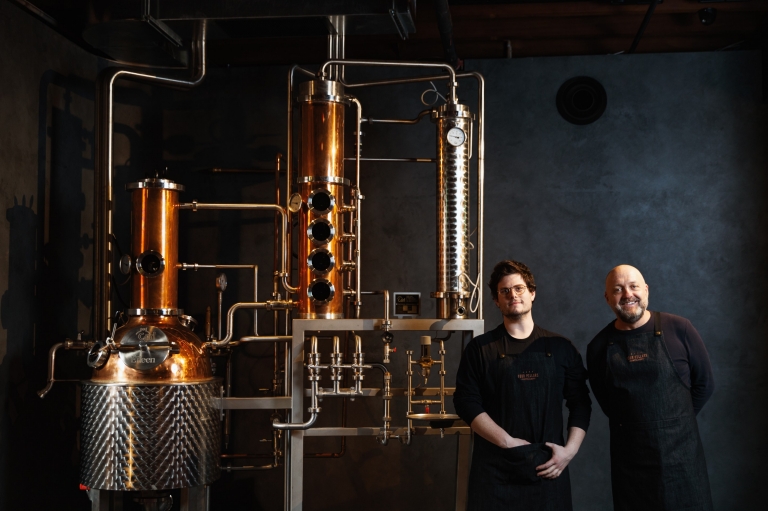 There's nothing like sharing good food and wine to bring people together. Put some flavour into your incentive program with these five memorable team-building experiences around Australia.
Give your team building experiences a dash of flavour when you include a food and wine activity that brings collaborative activities and new skills together with a touch of spice. From grape stomping to gin blends, craft beer and getting the scoop on gelato, these food and wine experiences will whet your appetite and bring zest to your incentive planning.
A taste of sustainable food and wine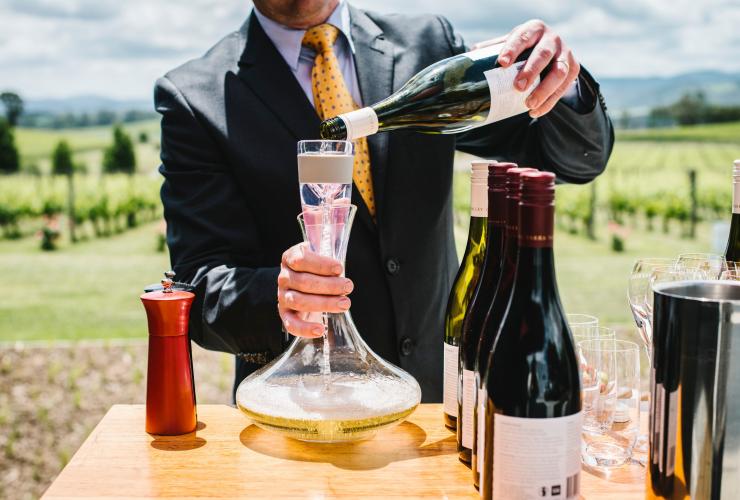 Along with a spot-on, hyper-local menu in the contemporary restaurant overlooking the vines, Chef Aaron Brodie of Oakridge Wines creates menus using only locally sourced produce together with what is grown in the organic onsite produce garden. This hyper local focus means that groups can enjoy some out-of-the-box food interactive experiences such as an introduction to Indigenous ingredients. Just as impressive are the winery's group offerings, including grape-stomping, tours, blind tastings and masterclasses, and a flexible function space for groups of 15 to 150 people.
Shake it up with boutique gin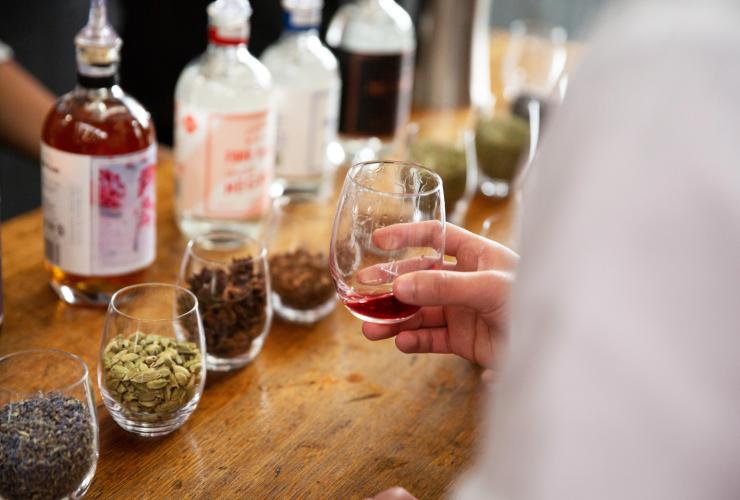 Four Pillars is a pioneer of the boutique distillery wave sweeping Australia. Opening its Yarra Valley gin distillery to the public in 2015, Four Pillars offers a unique alternative to a wine-tasting experience for groups of up to 25 people. You can take a tour with distiller Cameron MacKenzie and meet Wilma the gleaming copper pot still; discover the native and traditional botanicals that flavour the blends; and sample delicious concoctions like the Rare Dry, Barrel Aged and Spiced Negroni gins. Then retire to the bar or a private area for a G&T tasting paddle or a build-your-own negroni. You can also create your own custom-designed blend to bottle and take home, using Eileen – that's the new small-batch still. A Four Pillars Masterclass experience can also be had in Sydney in the Four Pillars Gin Laboratory in Surry Hills where groups of up to 14 taste flights of gin as you learn more about the process.
A sample of Tassie's best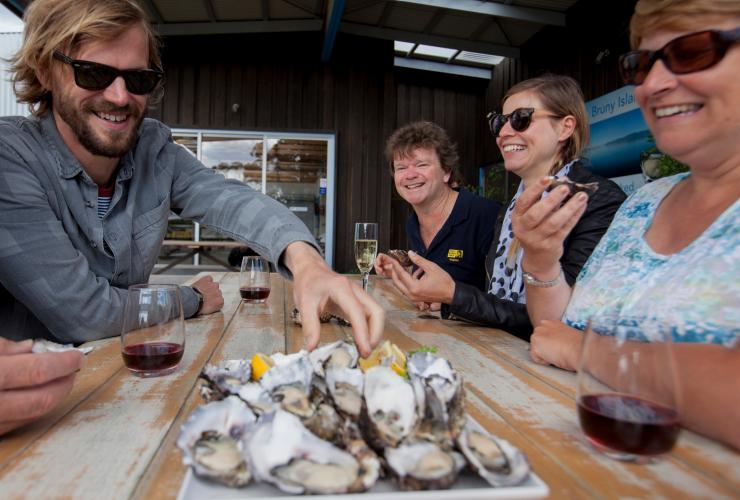 Tasmania's Bruny Island is known as much for its produce as its wild natural beauty. The Bruny Island Traveller tour for groups of up to 60 is the ideal way to experience all this little piece of paradise has to offer, including transport from Hobart and six courses of food throughout the day. Start with a tasting platter and a tour led by one of the cheesemakers at Bruny Island Cheese Co., then sample ocean-fresh oysters at Get Shucked Oyster Farm and a luscious Devonshire tea on a berry farm. Lunch is served at Bruny Island Premium Wines, with a glass of your favourite wine from the tasting session, then finish the day with freshly made fudge and a whisky tasting. In between, you'll take in the island's untouched beaches, rainforest and wildlife, including the rare white wallaby.
Go in search of boutique brews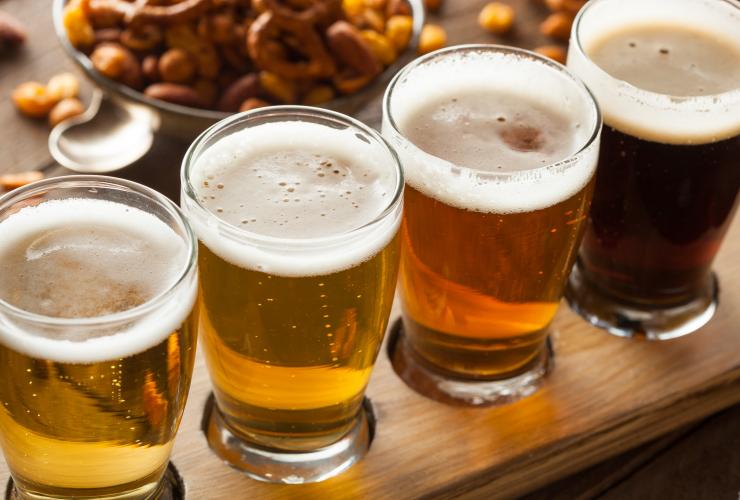 The burgeoning interest in craft beer in Australia and around the world has led to huge growth in the number of small breweries in Sydney, so Dave Phillips has a ready source of new discoveries for Dave's Brewery Tours, ideal for groups of up to 100. During the tour, you'll be introduced to three carefully chosen breweries, from Manly's 4 Pines to the tiniest one-man shows such as Marrickville's BlackFont Brewhouse – and you'll learn the techniques and stories behind each. There are plenty of tastings and lunch at an iconic Aussie pub along the way. For larger groups and conferences, Dave can bring the beer to you for on-site tastings. Partner tour companies also operate in Melbourne, Brisbane, The Gold Coast, the Sunshine Coast and Cairns.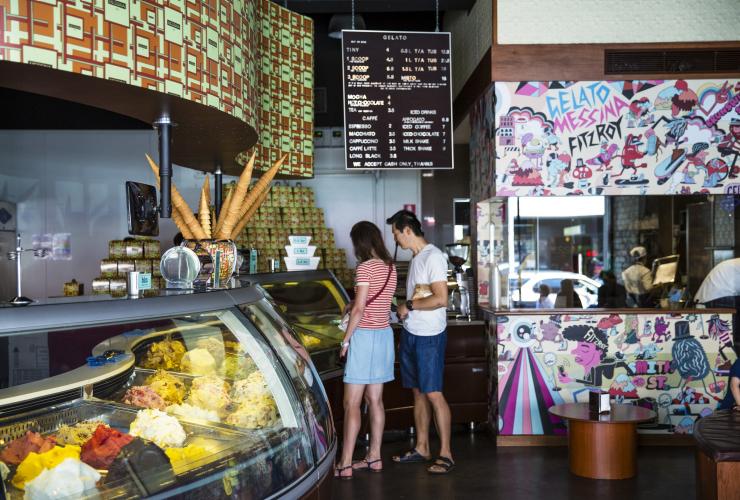 Sydney's cult gelateria Gelato Messina has grown into an ice-cream empire that stretches from Melbourne to Brisbane. Customers queue down the street for Messina's sometimes crazy, always delicious handcrafted flavour combinations, with clever names to match – think Robert Brownie Junior and Candy Warhol. Book a group of up to 22 people into a not-so-corporate gelato appreciation class in Rosebery, New South Wales, and Fitzroy, Victoria, for the chance to sample some of Messina's bestsellers and latest creations. In Sydney, participants can even go head to head in teams as they create the most spectacular ice-cream desserts led by Messina's expert chefs.
Other Popular Experiences