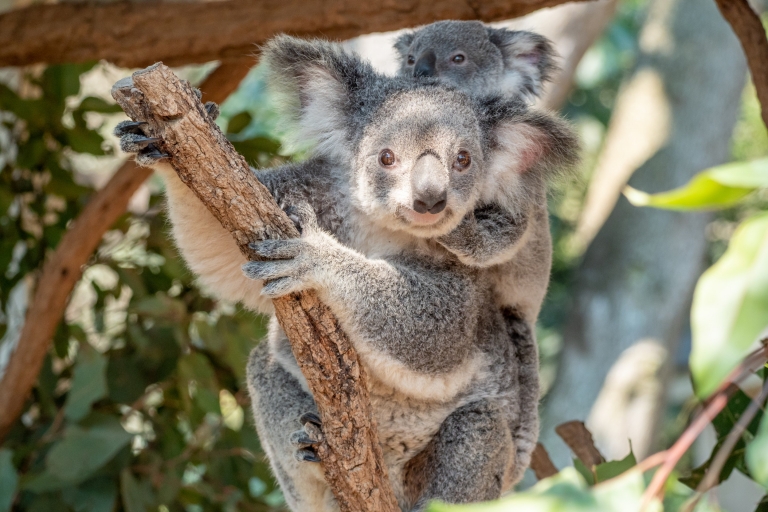 Discover five of our best wildlife encounters to include in your next incentive program, from cuddling a koala to swimming with tropical fish.
With so many unique animals, beloved around the world for being just that, no trip to Australia is complete without a native wildlife experience. Discover five of our best wildlife encounters to include in your next incentive program, from cuddling a koala to swimming with tropical fish.
Follow in the footsteps of Steve Irwin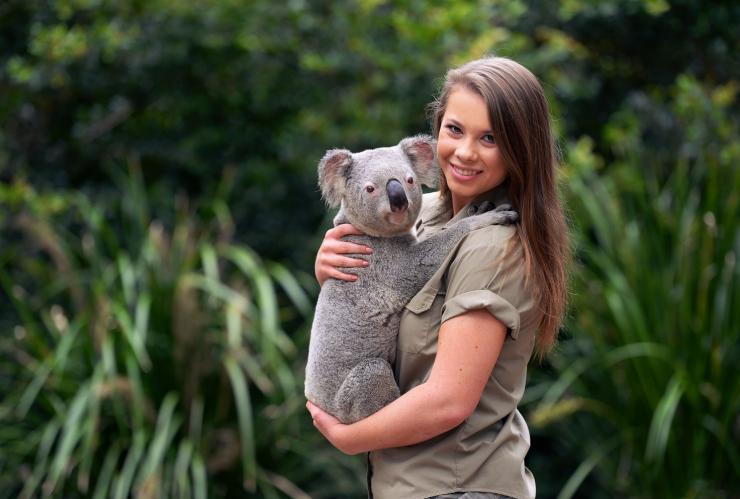 At Australia Zoo on the Sunshine Coast, wildlife encounters come thick and fast. Steve Irwin's legacy lives on this 40-hectare (99-acre) park, which is home to more than 1,200 animals. Today, Terri, Bindi and Robert continue the conservation work of the Crocodile Hunter with their menagerie of Australian native animals, including wombats, koalas, crocodiles, possums and echidnas. The park can accommodate groups of up to 10,000 people for gala events. Hands-on experiences include kangaroo feeding, breakfast with dingoes, and the chance to take a wombat for a walk.
Take a walk on the wild side
For the quintessential Australian bush experience, book a stay at Emirates One&Only Wolgan Valley. Set within the rugged landscape of the Greater Blue Mountains, just a three-hour drive from Sydney, Wolgan Valley pairs wildlife thrills with luxurious accommodation and fine food and wine.
After a day of horse riding or taking a guided nature walk, treat your team to the Wildlife and Sundowners Tour, a two-hour tour that allows up to 40 guests to see kangaroos, wallaroos and wombats when they are at their most active. Conservation activities are also on offer, including the Wombat Warrior program, which tracks wombat movements and habitats throughout the 2,800-hectare (6,900-acre) Wolgan Valley reserve.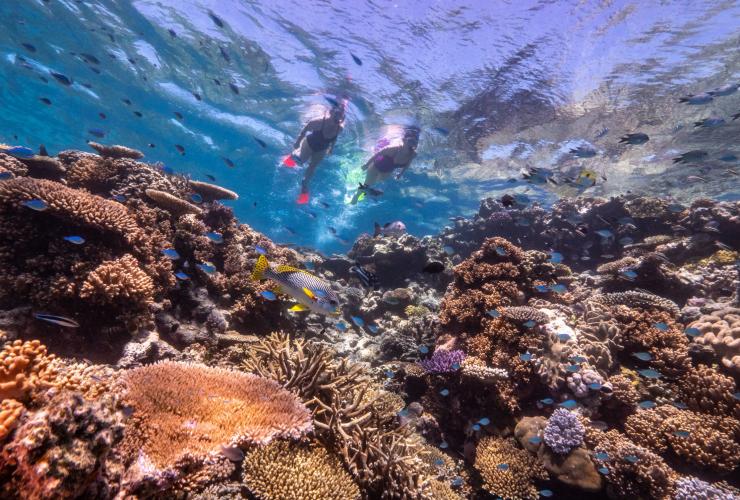 Fancy snorkelling with Nemo and Dory or chilling with Crush the turtle? On the Great Barrier Reef in Queensland, there's no end to the aquatic adventures on offer. Chartered day trips with eco-minded operators such as Sailaway Port Douglas lead small-group tours to secluded lagoons and reef-fringed isles within easy reach of the mainland. Spend your day swimming in the warm, clear waters; take a guided snorkelling tour with a marine biologist; or view the underwater scenes through a glass-bottom boat. Be sure to pack a waterproof camera so you can snap the colourful corals, green and loggerhead turtles, and vivid clownfish and blue tangs of Finding Nemo fame.
Wave hello to sea lions and penguins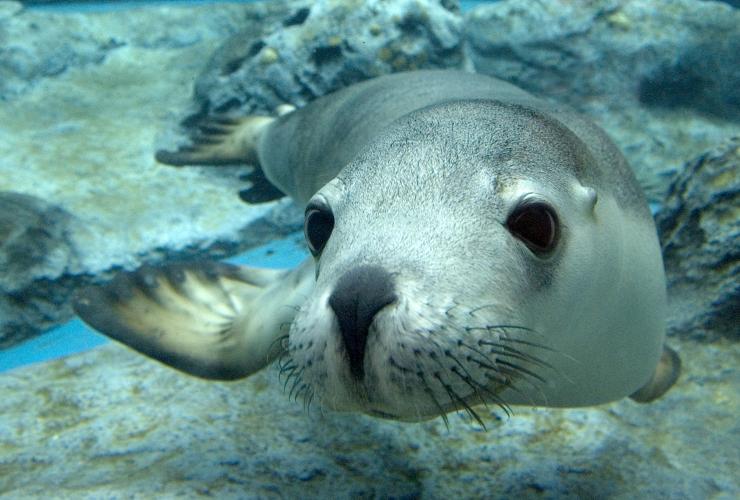 Overlooking Sydney Harbour at Mosman, Taronga Zoo plays host to one of the country's rarest and most endangered seal species, the Australian sea lion. Watch these graceful 'ballerinas of the sea' from the underwater viewing gallery. Other highlights in Taronga Zoo's Great Southern Oceans precinct include the Penguin Encounter, an intimate tour that allows groups of four to hand feed little penguins, the world's smallest penguin species.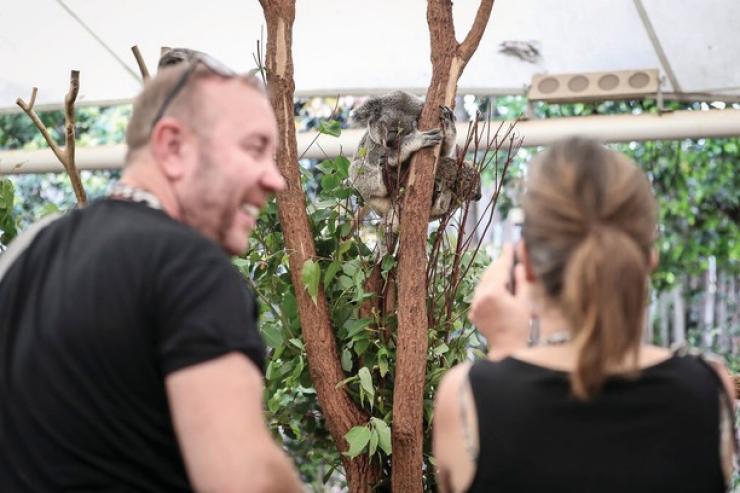 There's one photo that's essential in every Australian album: a cuddle with a koala. Lone Pine is Australia's largest koala sanctuary, and it's conveniently located less than 30 minutes from the centre of Brisbane. The sanctuary is home to more than 130 koalas, as well as 150 free-ranging kangaroos and wallabies. Sign up for the Koala Encounter to watch a koala health check, then enter the enclosure for a cuddle and your close-up. Exclusive small group sessions cater for up to six people at a time, ensuring everyone gets a chance to interact with these furry creatures. If you want to add extra thrills to your Lone Pine experience, enquire about having your photo snapped with a giant bird of prey, lizard or snake.
Other Popular Experiences