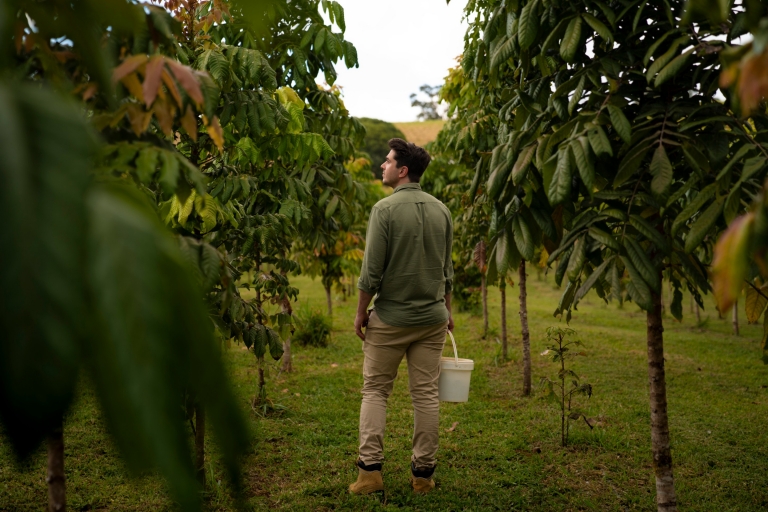 Australia is renowned worldwide for its safe and sustainable food production.
Our diverse climates and growing conditions, effective regulation, significant investment in research and development, and sophisticated use of biotechnology and cutting-edge farming techniques all combine to create a highly successful food and agribusiness sector.

Our agricultural sector produces a healthy surplus – enough to feed three times the country's population. More than half of our agricultural produce is exported.
With a long history of winegrowing, South Australia produces more than 60 per cent of Australia's wine exports. Tasmania is the world's largest supplier of wild abalone and harvests more than 4 million oysters every year.
Queensland is also a world leader in tropical and subtropical agriculture. For example, Professor James Dale from Brisbane's Queensland University of Technology has pioneered a genetically modified banana – enriched with vitamin A – that has the potential to dramatically reduce infant mortality in Africa.
Australia is also at the forefront in functional foods, nanotechnology and new processing technologies. Our plant, animal and agricultural scientists rank among the best in the world, and many corporate global centres of excellence in food processing are located here, setting the standard by which other countries are measured.
Major international food and agriculture business events that will be held in Australia include the following:
2021

World Fisheries Congress, Adelaide
13th Congress of International Plant Molecular Biology, Cairns
2023
International Rapeseed Congress, Sydney