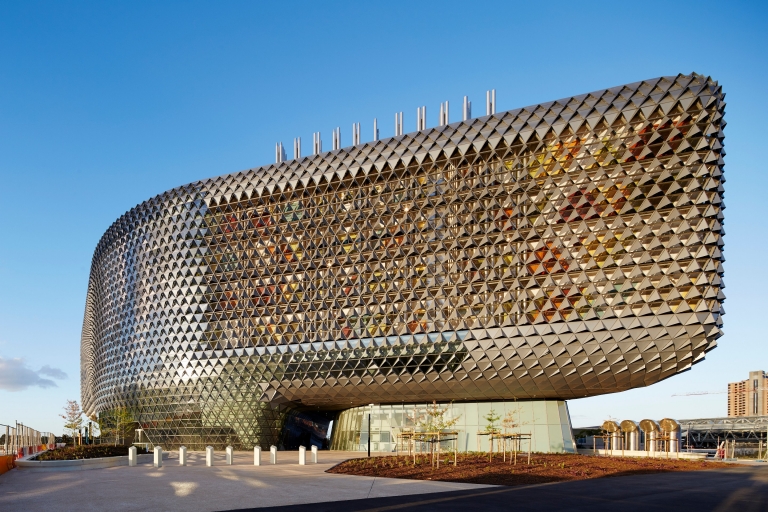 Australia is at the forefront of medical research and innovation, with many of our medical technologies making a global impact. Solutions such as the bionic ear and continuous positive airway pressure devices for sleep apnoea are just two Australian inventions that have transformed people's lives around the world.
Australia is home to some of the world's leading scientists, physicians and healthcare professionals, and boasts world-class medical research and healthcare infrastructure. Three researchers at the Australian National University's John Curtin School of Medical Research have received the Nobel Prize in Physiology or Medicine. Every year, pharmaceutical, biotechnology and medical device companies begin more than 1,000 new clinical trials in Australia, meeting the highest quality and ethical standards.

Clinical research is a focus for more than 40 Australian universities and 50 independent medical research institutes, with many working in collaboration. It's these partnerships that have enabled Australia's groundbreaking discoveries, including Gardasil®, a vaccine against human papillomavirus, and Relenza®, an antiviral drug used to treat influenza.
Additionally, Australia's medical devices and diagnostics industry has pioneered niche products such as 3D customised titanium implants; non-invasive blood glucose monitoring systems; melanoma detection devices; transdermal insulin delivery devices; and diagnostic technologies for sleep disorders, neurophysiology and cardiology.
Major international health and sciences business events that will be held in Australia include the following:
2021

FIGO World Congress on Gynecology & Obstetrics, Sydney
2022
World Ophthalmology Congress
Congress of the International Academy of Pathology (IAP), Sydney
World Conference on Family Doctors - WONCA 2022, Sydney
2023
Asia Oceania Otorhinolaryngological Head and Neck Surgery Congress (AO ORL-HNS), Brisbane
Australians leading the way